5 Things You Should Know Before Starting a Business in China
1. What business model works best for you?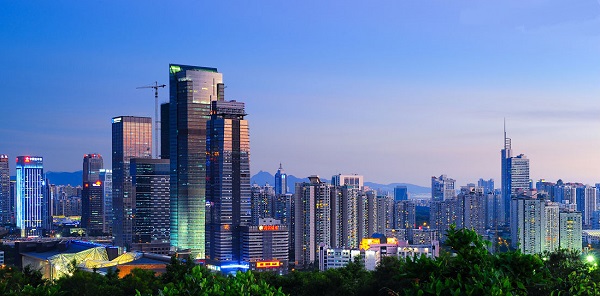 There are many different formats for entering the Chinese market. The 4 most common are: WFOE, Representative Office, Labor Dispatch, and a Joint Venture. There is no wrong choice when choosing to establish your company in China, but some options will fit your company size, culture and goals better. It is important to clearly define your goals in China and to do a thorough investigation of each of these options to choose the one with the best fit.
• Wholly Foreign Owned Enterprise (WFOE): It is a limited liability company fully owned by foreign investors in China. There are various types of WFOEs: manufacturing, service, trading, etc. These allow you complete control over your company but are costly and difficult to set up.
• Representative Office: This is a separate legal entity that represents a foreign company in China. It facilitates quality control, product promotion, creating brand awareness, market research but cannot engage in direct profit-making abilities.
• Labor Dispatch: This method is done through a Professional Employment Organization (PEO) also known as an Umbrella Company. They act as your subsidiary in China and hire employees for you which means you have a local presence without having to establish a local structure. One of the most inexpensive and quickest ways to enter China, but you do lose some control over the HR and administrative branches.
• Joint Venture: This is a collaboration between a Chinese company and a foreign company, it can be a separate entity established by either companies, a contractual relationship, or a partnership. The partners share the risk, work, finances and benefit from preexisting networks. But it can be difficult to work together and reach agreements.
2. What is a Fapiao?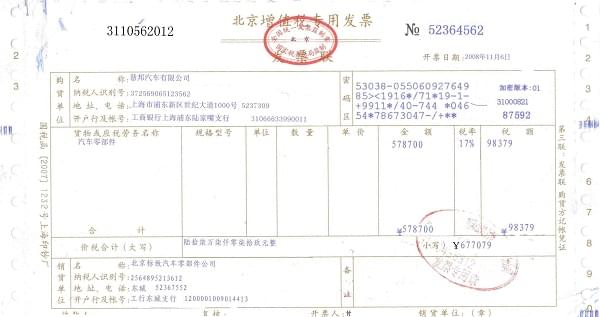 This is the Chinese word for an invoice, oddly enough this Chinese word has found its way into nearly every expats vocabulary so it would serve you well to become familiar with it. Typically an invoice just records the transaction but in China it is how the government monitors the value added tax (VAT) paid on any transaction. They are issued by the Chinese Tax Bureau but provided by the seller of any goods or services. For the common consumer or business trip fapiaos can be used as proof of expenditure to reclaim expenses made. Any company relocating to China should have at least a cursory understanding of the common types of fapiaos, how to get them, manage them and use them correctly.
There are two main types of fapiaos- general invoices and VAT invoices. A general invoice is used as evidence of payment where special VAT invoices do not apply. Examples of where they are used are: Business tax taxpayers, VAT small scale tax payers, VAT general taxpayers (i.e. commercial business general taxpayers who retail cigarettes, liquor, food, clothing, and other consumer goods). Essentially if you cannot issue special VAT invoices you should issue general invoices when selling commodities, providing services or other activities. A special VAT invoice is comprised of three copies:
• the bookkeeping copy – the issuer keeps this
• the deduction copy – the customer keeps this and it is used for tax deductions
• Invoice copy – this is the bookkeeping copy for the customer who made the purchase
One of the biggest differences between the two is that a VAT invoice can be used for tax deduction purposes. Because of this, these fapiaos contain more information about the trader, such as: tax number, address, telephone number, back account, etc.
3. Where to look when hiring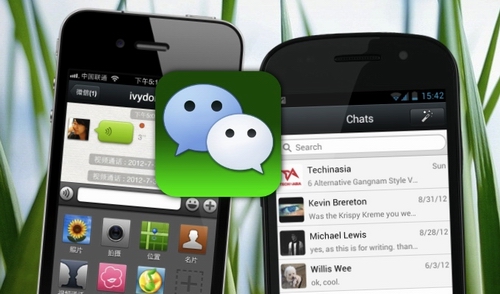 The most common tool westerners use when hiring or applying to jobs is LinkedIn. LinkedIn launched a Chinese-language website in 2014 and has attracted Chinese professionals but found that most of its users were part of multinational corporations. To expand their reach they launched Red Rabbit, a LinkedIn geared at young Chinese professionals. While LinkedIn is growing its Chinese platform you should not rely exclusively on this site. According to We Are Social, more than 81% of Chinese job-seekers apply by phone, to tap into this wide base headhunters and companies should become well-acquainted with Chinese social media. The two most popular apps young Chinese professionals use to job hunt are: Sina Weibo and Wechat.
Sina Weibo functions as a sort of microblog, many compare it to Facebook. Boasting nearly 300 million users, it has strong dissemination power for product promotion and job listings. Companies can create their own page and job-seekers can go to these enterprise pages and click "paying attention". They will then receive updates from that company. Additionally people can go to Weibo's micro-recruiting service, a forum where job-seekers and headhunters can meet. Many of these users post "micro-resumes", while most aspiring job applicants are told to limit their resume to one page, these folks manage to cram all relevant information into 140 characters! Thousands are posted a day and it is an easy way for headhunters to quickly screen candidates.
WeChat, it is arguably the most important thing to know about before coming to China. Often people will compare it to WhatsApp but it is much more, it is an All-in-One solution that offers much more than a messaging platform. For example, you can hail a cab, check news, post photos, pay your bills and manage your credit card bills all through WeChat! And while it is incredible useful in all aspects WeChat has also become an integral part of doing business in China. Can I have your WeChat? This is the modern day equivalent of a business card. It also does much to simplify the job search. Job-seekers need only join a sector's WeChat group (Finance, Oil & Gas, Food & Beverage, etc.) to connect with headhunters. People can also follow official company accounts to receive updates on job openings, employee stories, videos on company culture, etc.
If you are planning on hiring local employees, or growing your presence in China it is important to create and develop your account on all three of these platforms.
4. Tax compliance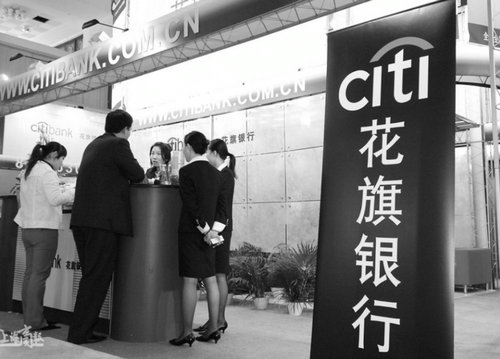 Taxes can be challenging to do even in your home country, and to make matters worse taxation in China is continually changing. A new law regarding corporate income tax was enacted in 2007 during the National People's Congress. This regulation established a single 25% tax rate on the income of both local and foreign companies. There are some tax incentives granted to certain business areas to encourage foreign investment, for example the high-tech sector has a preferential tax rate of 15%. Certain cities also have some benefits. In Shanghai, foreigners do not have to contribute to the Chinese Social Security system therefore Shanghai employees will only be charged the Individual Income Tax.
As shown, the tax rate varies depending on the province you are established in but it can also change depending on the nationality of your employees, specifically if they are Chinese nationals or foreigners.
It is important to understand and stay up to date on tax regulations, not only to ensure that you are always within the law but to see how you can increase your savings.
5. Cultural differences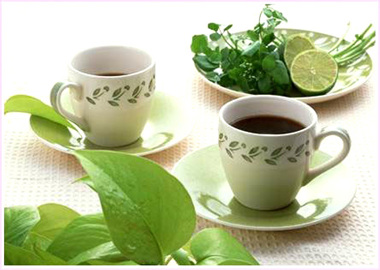 Business may be a language of its own, but the practices around it vary from country to country and it is important to understand the major differences.
• Relationships
Chinese businesspeople want to develop relationships with people that they do business with. This is why you will constantly hear talk of guanxi, which roughly means relationship. It is a network that can be used for personal and business purposes, and it is essential to build your guanxi when trying to do business in China. This is not something than can be rushed or done over the phone, building guanxi means getting to know your Chinese counterparts both inside and outside the formal business setting. Because of this Chinese business people prefer face-to face interactions and ask questions that many westerners may consider too personal for business.
• Losing Face
Taking part in overt conflicts, confrontations and embarrassing situations is losing face. This should be avoided at all costs, you should especially take care to never place your coworkers in a situation where they lose face. To avoid losing face, Chinese business people will not openly disagree or refute a request, such sentiments will be expressed more subtly, through the use of more tactful phrases like maybe or we'll see. You should be able to pick up on these signals and not press your Chinese counterparts on a question they have not given a deliberate answer to. An aggressive style is seen as highly unprofessional and could make doing future business difficult.
•Entertaining and gifts
As mentioned in the first point, a lot of business relationships develop outside the office, so taking clients out to dinner is heavily encouraged. While at the dinner do not discuss business, focus on getting to know each other. Also, gifts are valued and seen as a sign of respect so it is advised to give small gifts to your business partners.
• Miscellaneous
Give and receive business cards and gifts with both hands. Westerners should have business cards specially made for China, with one side printed in English and the other in Chinese.
When at a business dinner accept all dishes offered to you. If you do not want to eat it, then leave it on your plate. It is acceptable to not eat all the food on your plate but considered rude not to accept food offered to you.
Be punctual for business meetings.
Bio
This article was written by INS Global Consulting, leaders in Labor Dispatch and Headhunting in China since 2006.