5 Best VPN Services in China
Accessing the Internet in China can be frustrating as you will be isolated from many internet essentials such as Google, Facebook, Twitter. We all know that VPN can help you bypass Internet censorship but actually not all VPN work well in China. The Great Firewall by Chinese government is being constantly updated and Many China VPN that once offered reliable services in the past may stop working today. I live in Beijing, China for 10 years and keep updating this article each month to make sure you get first-hand information on which VPN works and which one doesn't. Now it is Jan, 2023 and…I'm still writing this on a VPN from within China.
Who is this VPN guide for?
Those who are going to China or already in China and want to access Google, Facebook, YouTube and lots of other blocked websites and apps.
Many VPN don't work well in China and some are with bad speed.
As an insider and a professional VPN user in China, I always keep looking for the cheap China VPN.
I've tested a dozen of VPN services in the past 10 years and I'd like to share my user experiences in this post.
One of the big problems with being in China is that the Internet is strictly controlled. Many social media sites such as Twitter and Facebook are all blocked in mainland China. If you are going to travel, work or live in China and want to escape the Great Firewall of China, you may want to know which VPN (Virtual private network) that works in china.
The current situation and my experience of using VPN in China
You might have been tried some free VPN services, however most of them don't work very well in China. China strengthened Internet censorship greatly in 2017 and this trend continues in 2023. In order to have a smooth user experience and save your valuable time, it is worth to spend a buck on it.
There are so many VPN software on the market. When you visit Apple/Android app store and search for "VPN", you can find dozens of apps, I have tried most of them and few work. I originally wanted to do a test for all of them, but then I lost my patience. I can make sure that 99.9% of them is does not work in China, especially for those who claim to be "free". Don't waste your time . It took me a long time to write this China VPN recommendation, which is a summary of my personal use of more than a dozen paid VPNs. Here I will share my experience and reviews of the cheap VPN services in that WORK in CHINA. Check our comparison chart and find the one that suits you the best.
I want to remind all readers that: there is no perfect VPN software, don't expect this . In the past few years, I have used VPNs both at in and outside China. I have never encountered a VPN that is 100% stable in China, and I have never encountered any VPN tool that could be used in China without continuous software updates. The power of GFW is getting stronger and stronger, and the battle between it and VPN software will continue.
Why is it so difficult to recommend a VPN that can be used in China? We can say that this is because the Great Fire Wall is getting higher and higher, and the technical threshold and cost of developing stable and easy-to-use software for Chinese users are getting more difficult. In order to maintain the service to users in mainland China, they need to continuously invest in algorithm updates, server updates, and mirror station maintenance. In the long-term cat-and-mouse struggle with network firewalls, more than 99% of service providers eventually failed
I am afraid that there are no more than 10 VPNs thant work in China at present. But readers should not be discouraged. The good news is that although many VPN software fails every day, there are still many VPN tools which show up online every day. Moreover, VPN providers who value the Chinese market have been improving their algorithms, adding more servers every day, and changing the mirror domains for every few weeks, so that you can access the free Internet outside China.
No more reviews of free VPNs : I write this China VPN recommendation to help you find useful VPN software in China. I will try my best to test and recommend reliable VPNs. They are basically paid VPNs. In principle, I no longer test free VPN tools because they are probably not working in China and put you in risk with low safety standard.
There is no perfect VPN software . That's why I have 3 VPN tools all year round. These three are the ones I want to recommend to you most. I suggest you keep at least two or more . I usually use ExpressVPN 70% of my time time , IvacyVPN 20% of the time , and other 10% of the time. ExpressVPN has been in operation for more than 10 years, with the most reliable connection and excellent reputation. It is still my personal most trusted VPN software. It has a large number of active users in China and is used most by hundreds of thousands of foreigners living in China.
I will keep updating the article to make sure you have the latest information about VPN that work in China
Top VPN recommendations in China
Read on for individual in-depth best VPN for China reviews for year 2023 as follows:
If you can access internet via other VPN and access blocked VPN site, I recommend ExpressVPN, it provides continuously stable connection in China for years.
Top 7 Best VPN in China
VPN for China
Features
Pricing
Deals
- Most reliable VPN
- 30 days Money Back Guarantee
- 5 devices
- 2000+ servers
Monthly: $12.95/month
Annual: $6.67/month
- Cheapest with good speed
- 31 days Money Back Guarantee
- 10 devices
- 750+ servers
Monthly: $10.95/month
2 Years: $2.99/mo nth
- Mirror site available in China.
- Connect up to 12 devices.
- 30 Days Money Back Guarantee
Monthly: $10.99/month
12 Month: $3.66/month
- Large server network and fast speed
- 30 days Money Back Gaurantee
- 5 devices
- 2000+ VPN servers
Monthly: $7.50/month
Annual: $3.50/month
- Mirror site
available in China.
- Very fast speed.
- 7 day full money refund guarantee
- 3 simultaneous connections
Monthly: $9.99/month
1 Year: $2.49/month
- Most secure VPN
- 3 days Free Trial
- 5 devices
- 700+ global servers
Annual: $3.75/month
- Unblock Netflix and Hulu
- 30 days MBG**
- 6 devices
- USA, Canada, Europe and Asia
Annual: $2.99/month
The reviews below are based on my own experience in Beijing. I personally use each of the VPN and I confidently recommend them to our visitors.. I only recommend VPN working in China.
BEST VPN FOR CHINA
Best all-round VPN for China in 2023

ExpressVPN is the one of the few VPN services which work well in China. In the past several years many of the big VPN providers have been experiencing connection issues, but ExpressVPN still works well and keeps providing solid and reliable VPN service.
ExpressVPN provides great speed for users in China and guarantees a pleasant user experience. According to my test, its Japan, Los Angeles and Hong Kong servers are specifically optimized for China users and provide the best speed, you can try different servers and find the fastest speed in your region of China. I personally like to use Hong Kong, Japan or USA server, as it allows you to access blocked sites as well as Chinese sites with great speed.
Besides, ExpressVPN always actively monitors its network for China accessibility and keeps updating its software and app frequently, this is a testament that it has strong tech support which can provide better user experience and more importantly, to bypass the censorship of China. They also provide round-the-clock live chat and email support for customers, if you have installation or connection problem, you can also get their support very soon.
One of the features that I like most is its "Automatic reconnect" function. If your connection drops unexpectedly, the VPN app will automatically reconnect your computer or mobile devices. It really saves you lots of time. Check its pros and cons below:
PROS
Fast China-optimized servers
3000+ servers in 94 countries worldwide
Unlimited bandwidth and server switches
Easy to set up on Windows, Android, iOS, Routers and Linux devices
Connect up to 5 devices
Zero logging of your network traffic
Accept payment via Credit Card, Ali-pay, Union-pay, PayPal, Bitcoins and others
Works well with Netflix and Hulu
30-day money back guarantee
24/7 customer support by live chat or email
CONS
Not on a cheap VPN for China.
Besides, its advanced tech will hide your IP address from hackers and spies. The most important thing is that it offers unlimited bandwidth and a commendable 30-day money-back guarantee! Its desktop and mobile apps are the fastest we've been tested in China. It offers reliable connection with plenty of server choices. ExpressVPN is currently running a 49% off deal. Billed 99.95 for one year package. Make sure you get it before it's gone, which is $6.67/month, or $8.32/month + 3 months Free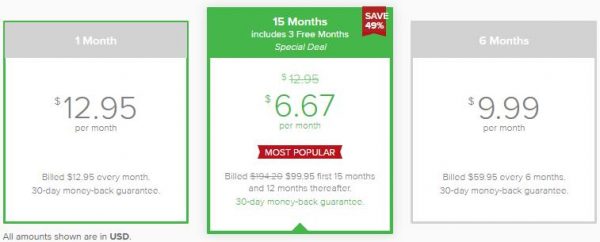 Notes:
Keep updating and use the latest software and app version.
Use server locations recommended by ExpressVPN app (Servers from Los Angeles, Hong Kong, Japan, Uk, Singapore etc.). You may try other servers if the connection is not good.
The connection in China is often interfered by the censorship of the Chinese government. Please be patient when it gets connecting, it may need more than 10 second to get connected.
Click the above link, it will take you directly to a mirror site (Because its official website is blocked), where the domain name is different from the official website, you can buy the ExpressVPN and download it safely, this mirror site is used to escape the block of Great Fire Wall.
---
The Cheapest VPN for China

PureVPN is the cheapest VPN for China. Purevpn always provides low price with quality service to VPN users in China.
PureVPN is easy to set up, it provides step-by-step tutorials on their website to help you set up its VPN app on Windows, Pad or cell phone devices. It now has more 1 million users worldwide, this proves its popularity, dependability, the level of trust that people have on it.
PureVPN owns 6500+ VPN servers in 78+ Countries such as USA, Canada, Malaysia. Users can choose different servers and find the one with the fastest speed in China.
PureVPN encrypts users' all online activities and provides ultra-secure tunnel with very strong AES 256-bit encryption. So it is pretty safe when you use PureVPN.
An excellent advantage of Pure VPN is that it allows users to use the account on 10 devices at the same time. That's great!
You can check the screen-shot below when I am watching YouTube videos with PureVPN. You can see that the speed is up to 5 mbps, that's a very fast. The servers from Taiwan, Malaysia, Hong Kong and Japan have the fastest speeds in Beijing. As for customers support it offers 24 hours Live Chat, Email and Phone supports. When you have problem they will always be ready to help you fix it.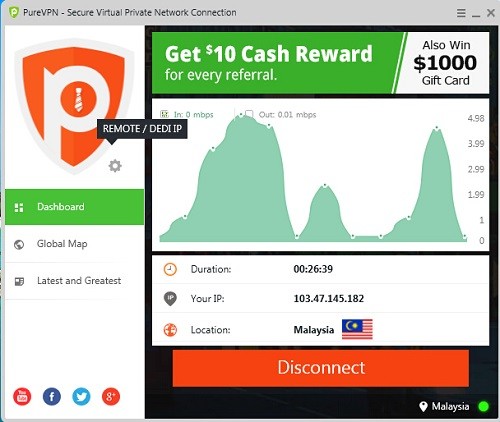 PROS
• Fast speed in China
• Unlimited data transfer and server switches
• P2P is allowed
• 6500+ servers located in 78+ countries
• 31-day no-hassle money back guarantee
• 10 multi logins with one single account
• Work well on laptop, desktop tablet, mobile phone and router
• Offer apps for platforms including Windows, Mac, iOS, Android, Linux and Android TV
• 256-bit encryption
• Accept payment via Credit Card and PayPal.
• 24 x 7 x 365 Live Chat Support
CONS
• No free trial
• Keeps log files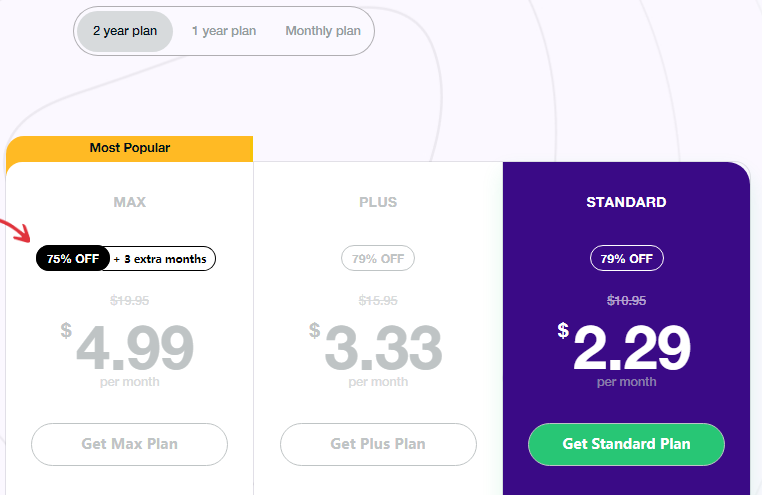 Conclusion
PureVPN provides fast and reliable VPN service and it is one of the best options for those who are traveling to or living in China. It provides an excellent user experience with lowest price. I highly recommend its one year package and with just a few bucks you will enjoy their fantastic service for 365 days. PureVPN now gives you 79% off deal for a 2 year account right now! You will enjoy their VPN service with just $2.29/month. Get this special before it's gone! You can cancel anytime within 31 days money back refund period.
---
3. StongVPN

StrongVPN is another good choice for people in China, its head office is in USA. They've got server locations in more than 42 countries and regions in the world. Their VPN speed is very fast according latest test in China and users can surf anonymously and access blocked websites in China.

The price is $3.97/month for an annual deal, it is not the lowest but I think it is worth the money.
• Fast and stable speed to access to streaming, gaming, social media, and more
• WireGuard®, L2TP, SSTP, OpenVPN, IPSec, and IKEv2 protocols
• Connect up to 12 devices.
• Zero logging
• Available on Mac OS, Windows, Linux, iOS, Android
• Unlimited bandwidth
• Accepts all major credit cards, PayPal, Alipay
• 24/7 customer support
• 30 Days Money Back Guarantee (Annual plan only)
Overall, StrongVPN ranks high on among best and cheap VPN service providers for China. Its service is above average and very reliable. If you care about fast speed, you can consider signing up with StrongVPN. You can get discount price for $3.97/month by clicking the button below.
StrongVPN has a mirror site, so you can visit its official website, register and install it within Mainland China.
---

IvacyVPN is a reliable VPN service for those in Mainland China. It is a relatively new player for VPN that works in China. It provides more than 3500 servers around the world. It works well not only in PCs but also smart phones.
PROS
• Easy to set up and use
• 10 devices at the same time.
• Unlimited servers switch
• 5,700+ servers in 100+ locations across the globe.
• No bandwidth limit
• Available on iPhone, Mac, Windows & Android, Linux, Xbox, Chrome Extension, Firefox Extension, Edge Extension
• 30 day money back guarantee
CONS
• No free trial
IvacyVPN has a very large number of VPN servers. It even has servers located in China. So you can watch Chinese online streaming videos, dramas and movies freely and smoothly. According to my test IvacyVPN is worth using and a very good service for people who travel or live in China. The price is also very competitive and it is almost the cheapest monthly VPN. It is one of the best cheap VPN for both iPhone and Android phone. It can also unblock BBC iPlayer, Disney+, Hulu & 7 major Netflix Regions including US, FR, JP, UK, Aus, De & Ca.
How to set up IvacyVPN:
If you IvacyVPN does not connect, please go to "Settings" , go to "Connection", select protocol to "UDP"
Still go to "Settings", go to "Multi-port" select Manual mode and type any number between 5500-30000, try more numbers and find the one that works.
Now you can go to click the connect button to get connected.

Click the button below to buy Ivacy VPN with discount price.
---
Good apps + Chameleon Protocol

VyprVPN is one of the the most secure VPN services. VyprVPN can help those in China access sites such as Facebook, YouTube and Google. I have tested their service in Beijing. It has fast speed and very reliable.
(50% Off) Exclusive VyprVPN Deal: It's monthly price is US$10/month, now ChinaWhisper readers get 50% off VyprVPN for yearly plan with only US$5/month. VyprVPN is fast and secure without third parties. Get VyprVPN here.
Different with other VPN providers, VyprVPN owns its exclusive hardware in more than 70 worldwide locations, which guarantees a fast and reliable connection. Its Hong Kong or US Los Angeles servers can provide best speed in China.
Vypr VPN uses advanced Chameleon™ technology and OpenVPN 256-bit protocol prevent VPN blocking and throttling. China is its major market, the company keeps updating its technology to keep its service on in China. In the past years it could always bypass blocks to users in China more consistently than other VPN services.
VyprVPN offers easy-to-use apps for computer and mobile apps for Windows, Mac, Android and iOS. Users can easily auto connect to blocked sites without manual setup. With its apps users can change servers easily with just a click. As for payment methods, besides PayPal and credit cards, VyprVPN started to accept Ali-pay as their new payment method, this will be much more easier for users in China.
PROS:
• Unlimited bandwidth and server switching
• Easy to use apps for Windows, Mac, Android, iOS, TV and router.
• 700+ servers in 70+ locations worldwide.
• Chameleon security protocol
• 3 simultaneous connections
• 3-day FREE trial
• Accept AliPay now
• 30 day money back guarantee
• 24x 7 x 365 customer support
CONS:
• Price is slightly above the average.
• Keeps log files
VyprVPN also offers 30 day money back guarantee which allows users to use it and can get refund if feel not good with it. Why not create an account and use its service, you will know it is really worth the value of your money.
---
Free VPN to Use in China
Tunnelbear – Offers free 500 MB data/month. Speed is OK, it is a good option if you travel to just for just several days.
Lantern – Also provides 500 MB per month, you will asked to upgrade to paid version if you want to use more data, speed is not good.
ExpressVPN – Make use of its 30-day money back guarantee policy, you can use this excellent VPN app for free for totally 30 days.
---
Blocked sites and apps in China
Google services such as Gmail, Search, YouTube, Drive, Play Store, etc(Google Translate works in China)
Facebook
Twitter
Instagram
Pinterest
Snapchat
Dropbox
Github
Vimeo
Flickr
Tumblr
Bloomberg
TIME
WhatsApp (Blocked in September, 2017)
HBO (June, 2018)
BBC (Blocked in July,2018)
Reddit ( August 11, 2018)
Quora (August, 2018)
How to test if a website is blocked in China?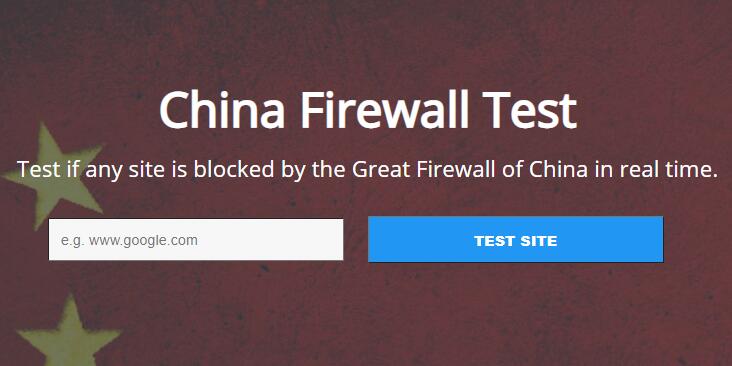 If you want to test if a website is blocked in China. You can go to website http://www.chinafirewalltest.com/, type in the site domain and test if it works within China.
It uses servers (Beijing, Shenzhen, Inner Mongolia, Heilongjiang Province and Yunnan Province) within China to test if the website is accessible within China.
If the site is accessible in China, it will be marked "OK". If the site is blocked, it will show "BLOCKED"
---
FAQ About Using VPN in China
What is VPN?
VPN stands for Virtual Private Network. It is a technology that allows you to create a secure and private connection over a public network, such as the internet. A VPN encrypts your internet traffic and routes it through a remote server operated by the VPN provider, effectively hiding your IP address and making your online activities more private and secure.
What is the best vpn in china?
I have been using ExpressVPN in China since 2015, it has been working well and my No. 1 VPN choice for users in China. If there is a new escalation in blocks in China, it will release new versions of the ExpressVPN apps in 1 or 2 days. Though the price is not on the cheap side. Its good performance is worth the money. I strongly recommend ExpressVPN as the main VPN in China.
Why you need VPN in China?
China is a special land where many popular international websites or services are blocked by the Great Firewall of China. These blocked websites include Google, YouTube, Facebook Twitter, Google+, Google Translate, etc. It will be extremely inconvenient when you travel or live in China without these services. With a VPN service, you can easily bypass Internet censorship and get access to these websites and services in China. Please be noted here CHINA means Mainland China. You do not need to use VPN in Hong Kong, Macau and Taiwan, where Internet is completely free to use.
How to bypass the Great Firewall of China?
The Great Firewall of China (GFW) is a censorship project operated by Chinese government,which aims at blocking potentially unfavorable incoming data from countries outside of China since mid-1990s. When people use the Internet in China, the traffic will be censored by the GFW. You can get around the censorship in several ways such as by using a proxy or a VPN service.
How to access Facebook in China?
It is easy to unblock Facebook in China. You need to use a Virtual Private Network or VPN.
Facebook is blocked in China, and when you try to visit Facebook in Mainland China it shows "This webpage is not available". That's because the website (such as Twitter, Google. YouTube) has been blocked China's government. If you want to use Facebook in China, the best way is to connect to a VPN server, which can connect you with Facebook. VPN can help you browse the internet with privacy and without restrictions (more about VPN).
Compared free VPN (with limited function, bandwidth and not safe), a paid VPN service is much more stable, fast and safe. You are advised to download and install VPN on your computer or mobile device before you come to China, that's because many official websites of the VPN providers have been blocked in China.
How to get a VPN China?
If you are traveling to China, you'd better sign up a VPN and install it on your computer. Please note that Google Pay is also blocked in China, so it is impossible to download VPN software within territory of China. So make sure you have both computer and mobile APP ready before going to China. If you are already in China, you can still sign up some VPN services. However, not all VPN services' websites work well in China, a lot of famous VPN providers' official sites are blocked in China. You can check our above reviews of the best and cheap VPN that work well in China and choose the best one that suits you.
What's the price of a Chinese VPN service?
Although you will find some free VPN on the web, they are extremely questionable and possibly harmful and unsafe. You are in the risk of being spied and having your personal info being stolen. I strongly advise to buy VPN in China.
A paid-for VPN service is usually around $2-$12/month. Many companies provide a good discount for yearly packages, normally $50-100/ year, which is quite affordable. Moreover, you can share the cost with your friends as most VPN services allow several people (usually up to 5) to use on one account.
Even when you decide to leave China, your VPN is still useful. It can keep your personal info secure and safe when using public wifi networks at public places such as hotels, cafe and airports.. You can also use VPN to watch some streaming contents that are only accessible for certain locations. Besides, a VPN can also allows you to download internet stuff anonymously.
Many VPNs provide coupons for their service, so you can search VPN coupon online and find the best deal with VPN coupon codes. For example, you can check PureVPN coupon code, StrongVPN coupon and AtlasVPN coupon.
How to use VPN in China?
After successfully getting a VPN service account, you will get an instruction from the VPN provider, it will show you how to download VPN in China and how to use the VPN software. Most VPN services can be used on devices on both computers or smart phones and support systems of Windows, Mac, iOS and Android etc. You can easily get connected or disconnected by turning on or off the software.
Free VPN or Paid VPN ?
If you just use VPN occasionally, a free VPN might be OK. But if you want to use VPN daily in China, free VPN are not good option as they are usually very unstable and the speed is very slow due to the bandwidth limit. Besides that, you may come across security risks by using a free VPN as Free VPN operators might earn money by selling user logs and IP addresses to third parties. So I recommend to use fast and safe well-known paid VPN services.
Is illegal to use VPN in China?
The answer is NO. At present there is not any law in opposition to using VPN in China. The Chinese government know that international companies and many Chinese companies need to use VPN services to do businesses, so they turn a blind eye to it. It will be fine as long as you you keep away from political activities. The focus of their policy is on censorship, rather than punishment.
Since July, 2017, some major VPN apps have been removed from Apple store, so you had better use an Android or Windows phone when traveling to China. Or you need to download your VPN app on iOS device before entering China.
Will China block VPN from 2023?
China's authority has always been trying to block the use of VPN within Mainland China. However, academics, software developers and foreign businesses still need to use VPN to communicate with the outside world, the government has to take their needs into account. It is probably that you will endure some service outages or change providers, but VPN providers will keep improving their technology to make sure VPN users inside China will still be able to bypass the Great Firewall.
How do I test VPN in China?
I live in Beijing and often use VPN to access Facebook and Google. In the past several years, I have tested about 20 VPN from China. I signed up for each VPN and test it on my computer and smart Android and iOS phone. Finally I got a list of the best VPN for China. The above VPN ranking list always keep updating, and will be updated whenever some new VPN provider or some new features are found.
How to decide a VPN is Good in China?
I use the following criteria to decide if a VPN is good or bad in China:
Company reputation, a reputable company is more trustworthy and safe to use.
Connection speed, a good speed can make you enjoy the internet freely with less hassle.
Stability, a good VPN service should be stable, a bad one has many annoying drops.
Whether its official website is blocked in China.
If the VPN provider offers free trail or has a Money Guarantee Back policy.
Customer support is also important, select VPN providers with 24 hours live chat support. When you have a problem you can get quickly fix it up.
How many platforms to support, a good vpn supports at least Windows, Android and iOS.
How many simultaneous connections, it means you can use it on many devices at the same time with 1 single account.
What are the best VPN to use in China.
Please check our above reviews of the best and cheap VPN in China. You will find the fast and best VPN that make your trip or life easier in China.
What to consider before purchasing a VPN service for China?
Here are several really important aspects to think about when selecting a VPN for your stay or travels in China:
1. Speed
A good connection speed is the No. 1 factor that you should consider. If just for daily use like browsing the website and access Facebook, you can choose a VPN with normal speed but with cheaper price. If you need to watch streaming videos, build websites and the like, you need to get the fastest VPN in China that you can afford.
2. Bandwidth
Bandwidth means the data amount that you are permitted to download and upload from the server every month. If you share an account with others, you will also share the bandwidth. I highly recommend a VPN that provides unlimited bandwidth.
3. Simultaneous Users
Most VPN providers allows for multiple users with only one account. But be aware that some only allow for one computer user. Choose the VPN that allows for more users (usually up to 5) and no limit on device types (computer, phone, and tablet). Then you can share a single VPN with your friends and save your bucks.
4. Stability
Stability is another very important factor that you should consider. It is really annoying to re-connect to different servers from time to time. Choose a VPN that can keep good connection and have less drops can ensure you a pleasant time on the web.
5. Ease use
Different VPN have its own software to to connect your devices. It will be very confusing for people to install and set up a poor design VPN software. Ensure that you select a VPN that can be easily set up on all your devices.
6. Customer Support
This is also very important. There is no perfect service on the planet. If you have troubles when using your VPN, a good support service can help you fix the problem immediately. A lot of VPN providers support live chat, phone and email service. Make sure that your VPN provider is available while you are unable to use VPN in China, this is very important.
7. Server location
Almost all VPN have servers across the world. A server closer to your country will give you better speed. Choose the VPN services that offer servers in neighboring countries and regions such as Hong Kong, South Korea, Japan, Macau, Singapore or the United States and Canada, then you can get better speed.
8. The state of the company
Do not use VPN service from a Chinese company, as it may be shut down by the Chinese government one day. Choosing a VPN provider that is outside Mainland China (Hong Kong, Macau and Taiwan is outside of Mainland China), such as the U.S., is a must to avoid the this situation.
9. Device Compatibility
Does your VPN works with Windows, iOS, Android and Linux? You should make sure that you can connect all of your devices before purchasing. Some VPN providers offer free trials and this is an excellent way to check if all your devices can work properly with the VPN before buying it.
10. Encryption
You should select a VPN that has a protocol no less than 128-bit encryption, which is usually good enough to protect your safety and privacy. Higher encryption is good, but will lead to slower speed.
11. Cost
The prices vary for different VPN services. You should balance the speed, stability and the price. It is usually true that you get what you paid for. It will be much better if the VPN company provides free trial or at least money-back policy, then you can test its speed and reliability at no cost. Do not just want to save money and use the cheapest or free VPN, because that put you in risk of leaking your emails, sites or banking information.
---
Last Words
Above is our review of best VPN for China. A VPN is really a great tool which allows you to unblock censored Internet when you live or travel in China. Ensure that you purchase your VPN, set up and test it before arriving in China. Lots of VPN providers' official sites have been blocked in the country. You should also save the support email to make sure that you can contact the VPN provider even without using VPN.
For those who have any kind of VPN advice or suggestions, you are welcomed to leave a comment below.
Please note that some of the links above are affiliate links and I will earn a small commission when you buy through those links. I personally use all of the services listed above and recommend them because they are helpful and trustworthy.