I think it will be very helpful to create a resource page that other bloggers can see the services that I use with my blog. The list will be constantly updated when I find new valuable resources.
MAKING MONEY WITH YOUR BLOG
---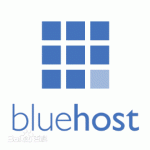 Bluehost  – Bluehost is an excellent hosting company that I used before. You can use it as your beginner hosting provider.  The biggest advantage for Bluehost is that it is extremely easy to set up your blog. It only takes three steps and 15 minutes to make your blog run. You can check my my previous article about how to start a blog with Bluehost in 15 minutes.
---

 Hostgator is my present hosting company. They offer an extremely easy way to set up your blog on WordPress. What I like them most is their live support. The staff are always kind and helpful and ready to solve any problem you meet when running your blog. It is a very good hosting company for blog beginners.
---
 PureVPN

 – PureVPN is a very fast VPN service. Its service includes lots of countries where the users can connect without limitations. It offers 24/7 support to make you feel that you are in the presence of a truly professional VPN provider. They have great speed and great software. If you're looking for a top VPN service and are ready to pay for it, then look no further. And their price is very reasonable.
---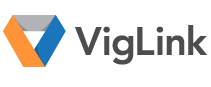 Viglink.com – At present I am using Viglink to monetize my blog.  It monetizes links to thousands of retailers, so you can save lots of time to find affiliate products by yourself.  The ad network itself keeps 25% of the revenue generated by the clicks on Publisher's website and blog/website owners will get 75% commission. It only pays through PayPal monthly and there is no minimum or threshold amount.
---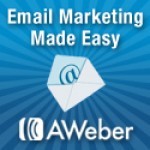 aWeber–AWeber is a popular email marketing software that I am using to deliver our blog newsletters (you can find the AWeber sign up form in the right sidebar). With AWeber you will know who hope to follow your blog and interact with your followers.The biggest advantage of aWeber is that it allows you to send as many as emails you want each month. It also track the activity of your subscribers and to see if your emails get clicked. It is the best email marketing tool I ever know.
---
WORDPRESS PLUGINS
Antispam Bee – The best tool to guard your blog against spam comments. It is very easy to set up and can effectively stop spamming comments to get through to your site.
Wordfence Security – The best free security plugin to protect your blog from hacking and attacking. Its main functions include anti-virus, firewall and high speed cache.
WP Super Cache – The most popular and effective caching plugin for WordPress blog. It will make your blog load faster and consume very less server resources.
Lazy Load – Lazy load images to improve page load times. Uses jQuery.sonar to only load an image when it's visible in the viewport.
The SEO Framework – An automated, advanced, accessible, unbranded and extremely fast SEO solution for your WordPress website.
UpdraftPlus – Backup/Restore – Backup and restore: take backups locally, or backup to Amazon S3, Dropbox, Google Drive, Rackspace, (S)FTP, WebDAV & email, on automatic schedules.