So let me guess? You have always wanted to start your own blog, but haven't because you are too busy; you complain it is too difficult.
Stop procrastinating. Start a blog right now!
Follow these three EASY steps and I am sure you will have your own blog start running for the next 15 minutes. Just 15 minutes!
First you need to decide what you want domain name to be. It is important for it's something you won't be able to change easily. Brainstorm as many ideas as possible. Once you have thought of some possibilities, head to bluehost to register a domain name.
Go to bluehost and click "get started now". the next step you will need to choose a proper price package.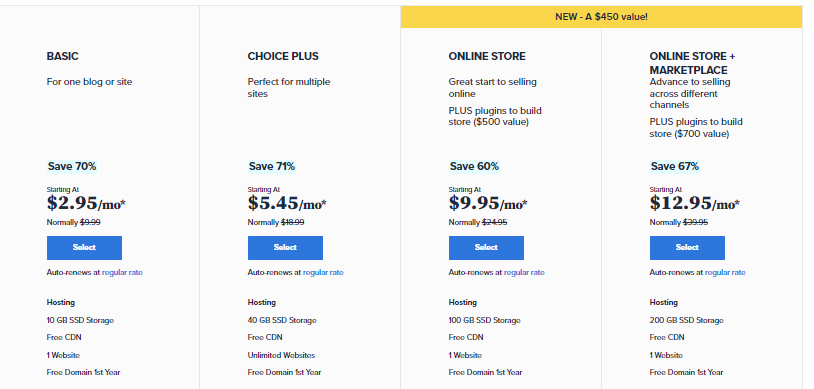 Choose a plan, then check if your domain name is available by entering it in the box like this.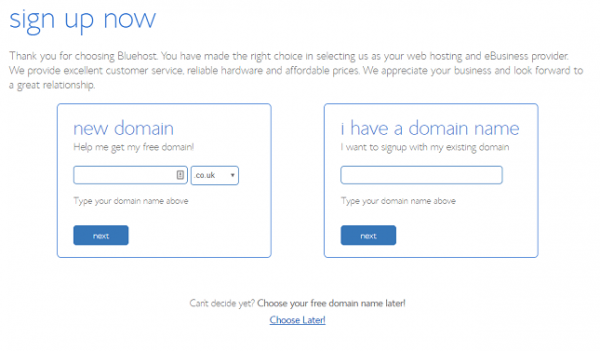 If the domain name is available, then fill in your contact and payment information, then choose your hosting package.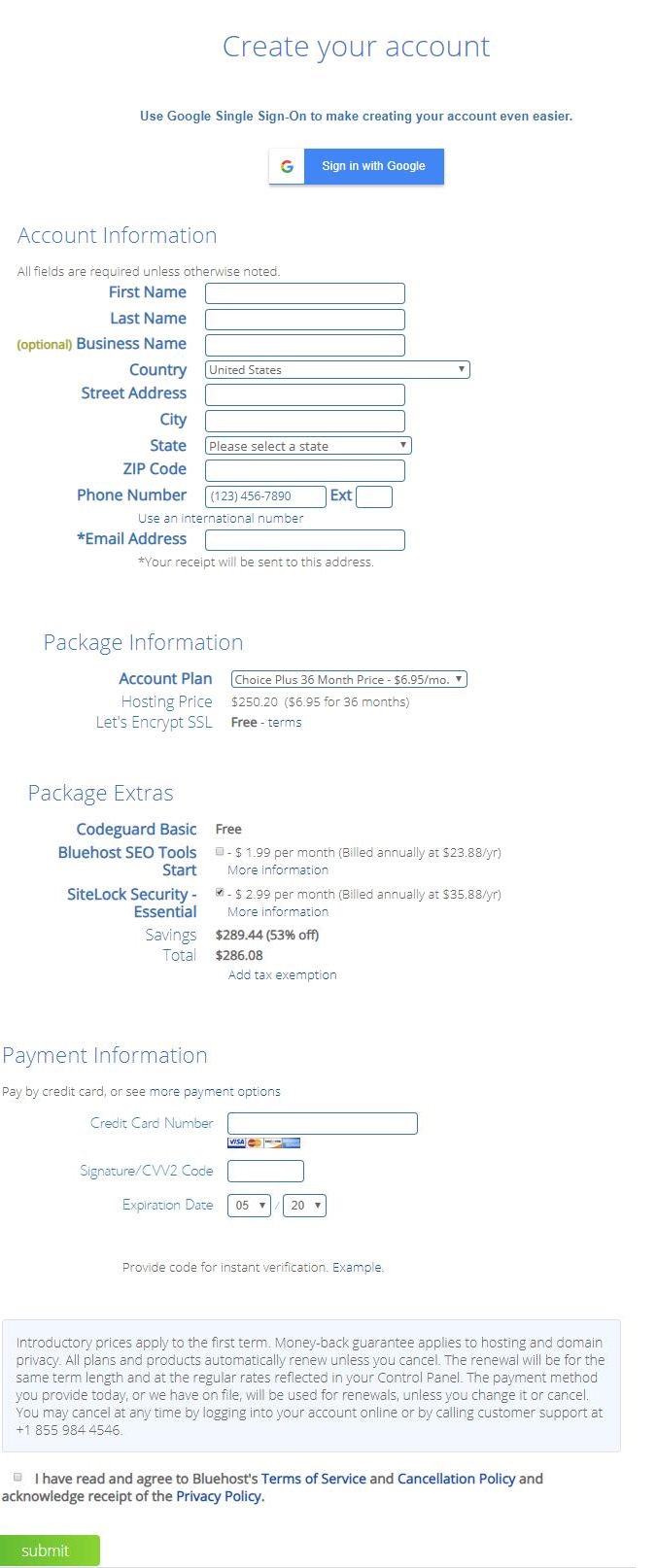 You have the choices of 12 months, 24 months or 36 months based on your preference. Go ahead and uncheck all of the boxes (Sitelock Domain Security, Site Backup Pro,  ect.).
After you make payment you will receive a confirmation in your email about your login information including your Bluehost Account and Password. Now you already have your domain and hosting service.
Step 2. Installing WordPress
Once you've completed registration with Bluehost. It will automatically install WordPress for you. WordPress is an easy to use blogging software. It's the software that I use for chinawhisper.com. The best part is that it's SUPER easy to use and it's also super easy to install on your website. Here's how!
Then you can pick a theme for your WordPress site.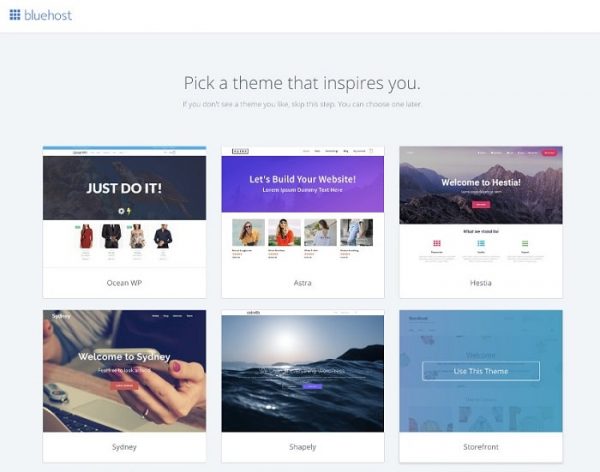 You can choose one or skip and decide later as there are many free wonderful WordPress themes on dashboard. Here is how to login to your WordPress dashboard.
The next you will be taken to Bluehost dashboard, where you will find how to login to your WordPress Dashboard.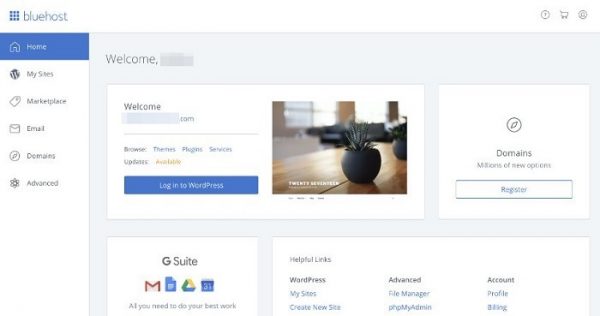 However, it may be a little difficult for you to login to WordPress dashboard with this method. You can create your own user name and password to login to your WordPress dashboard. Go to "Users" then choose "Add New" then choose a proper user name and password. Then next time you can login with with url:https://www.yoursite.com/wp-login.php (change "yoursite" to your own site domain)The  login  dashboard  is as follows: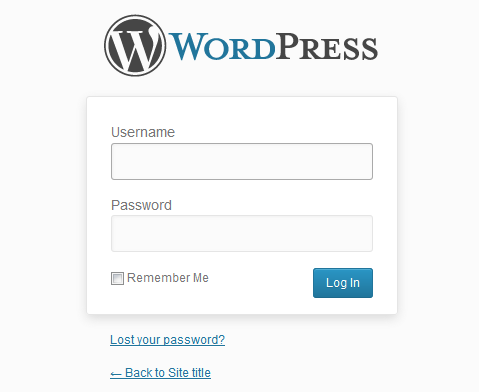 Now you already own your personal blog and site.
Step 3. Choose Your Theme and post an article
When you first set up your blog, you will notice that it looks very bland and boring. That is because you are just using the free default theme. You can search FREE themes in the back-end of your WordPress site. Log in and just navigate to: Appearance > Themes > Install Themes. From there you can browse and install WordPress's free themes.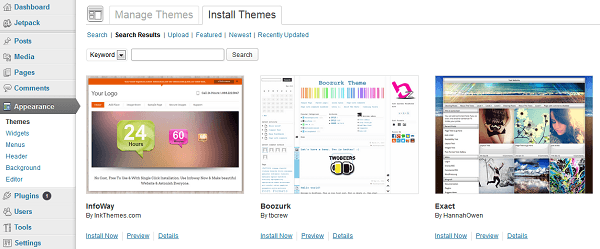 Then next you can publish a post article. G to "Posts", then "Add New" and compose your first post and publish it.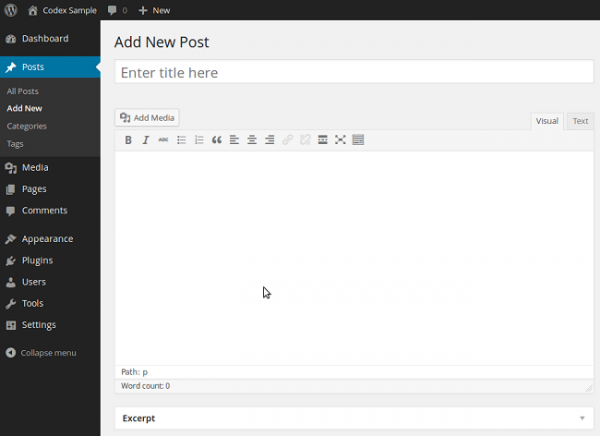 Have questions on how to create your own blog?   Leave your comment/question below and I'll do my best to get you start blogging today!
Disclaimer: Please note that some of the links above are affiliate links and I will earn a commission if you purchase through those links. I have used all of the products listed above and recommend them because they are helpful and are companies that I trust.