10 Must-Have Apps For Traveling to China
China is a fascinating and special place for many foreign travelers. It has exotic Chinese culture, bizarre foods, unique customs and many interesting people to meet. There are so many mysterious things to explore there. However you may be daunted by something such as language barrier and China's web censorship, which limit your ability to obtain information through Internet. To tackle these challenges we made a list of essential mobile apps for china travel and hope they will make your China trip much easier. This list includes some very useful apps including language translation, giving directions, taxis, and best VPN to unlock websites. All these apps are available on Google Play Store and Apple Store. You can download theme to your mobile phone.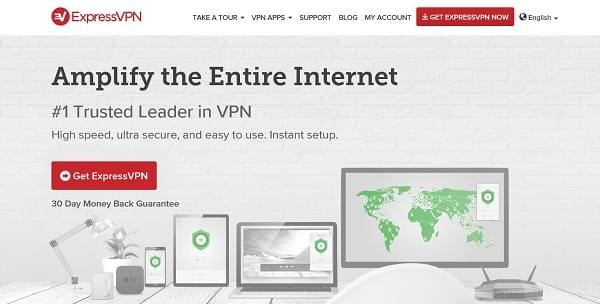 Virtual Private Networks, or VPN for short,  is the most important app that you should use when travel to China (No need to use VPN if you travel to Hong Kong, Macau or Taiwan). In Mainland China many world famous sites, e.g., Google, Youtube, Gmail, and social media platforms, e.g., Facebook, Twitter and Instagram are all blocked. Since you may have to use any of these apps as you main way of keeping in touch with friends and family. In order to access these services either for sharing your experience or avoiding any worry or confusion of your friends and family, you need have a reliable VPN service to unlock these blocked services. I recommend ExperssVPN in mainland China. It is the best and fastest VPN that keeps working well in China in recent years. Besides EexpressVPN is the only VPN provider whose official website is unblocked in China. As for the price it is not the cheapest one but its performance, speed, easy-to-use mobile app (available on iPhone, iPad, and Android) and good customer support make it your best choice when travelling to China. Plus its 30-day money back guarantee, there is no excuse for not giving it a try. Click Here to register their VPN service.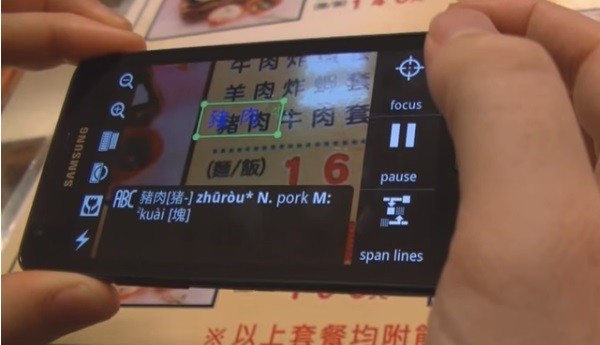 Pleco is an awesome Chinese-English translation app that helps you crack the language barrier in China. You can "draw" Chinese character on screen and it will immediately look up the words accurately (This feature is free for Android users but costs some money for iOS users). One of this app's cool features is its OCR (optical character recognition) function. You can use your camera to scan characters like a menu. it will soon identify these characters and translate them into English. Pleco also supports text-to-audio function and you can imitate the pronunciation and intonation to speak to a native Chinese people to see if he/she can understand it. That will be an interesting thing to do in China.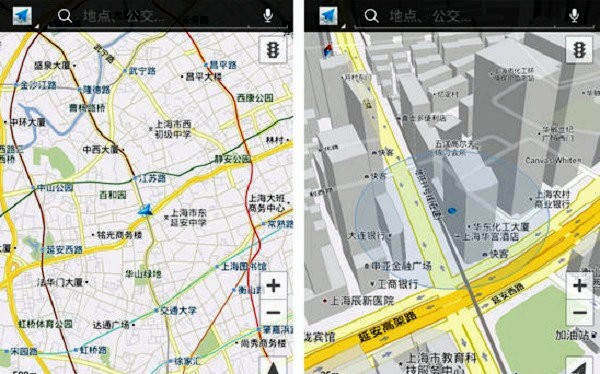 Google Map is the best choice if you travel to China. It is completely available in both English and Chinese and can navigate exactly to the place you are looking for. But google-powered service is often disturbed and blocked by "Great FireWall of China." In most situations you can not access its map service. So you should consider another awesome free map app named "高德地图". This is the best mapping app in China with up-to-date database and accurate directions guide. The app is in Chinese only.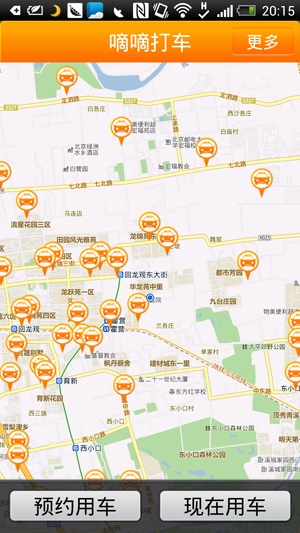 Didi service has expanded to almost all cities in China including Beijing, Shanghai, Guangzhou and Chengdu. It is efficient  to help you find a normal taxi and drivers or personal car and drivers. Didi' operation interface is simple and easy to use and it track driver's location in real time. Didi has both English version and Chinese version. In big cities like Shanghai it even provides English-speaking drivers to help those who can't use local taxi apps.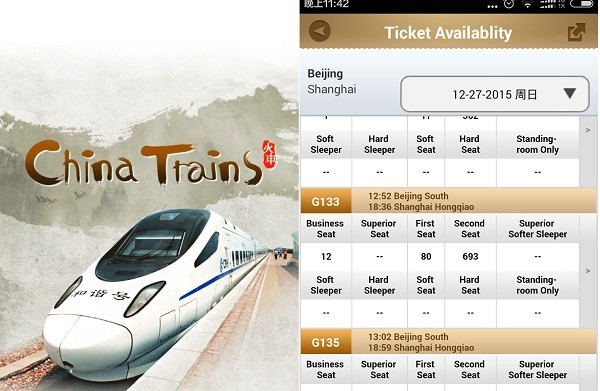 China has developed train system and many major cities have been liked by fast trains. It just takes several hours to travel from city to city, and more importantly it saves your money than traveling by air. But China's official train booking system only provides Chinese version interface, so it is a great challenge for foreign tourists to book train tickets. The "China Trains" app is designed to help English speakers to check train plan and book train tickets around the country. When type in cities and traveling date, it will display available train seats in real time and you can send a train booking request to order your train tickets. This app also has a Q&A column which allows users to ask any questions about train travel in China.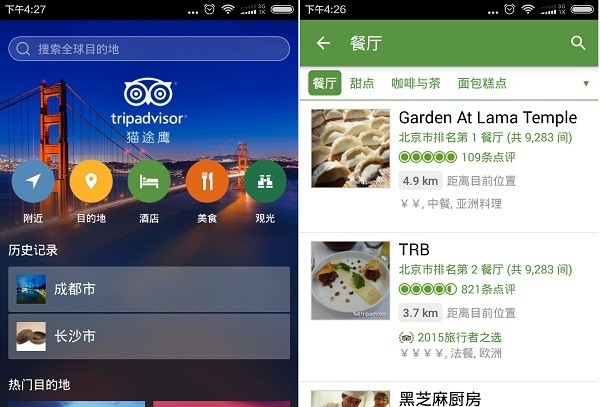 TripAdvisor is a must-have app when travel to China. There are millions of real travelers' reviews and photos which will help you choose the best place to visit. Users can also ask questions about your trip and will get answered very soon. With just several easy clicks, users can locate the the nearby hotels, restaurants, and fun things to do in the city.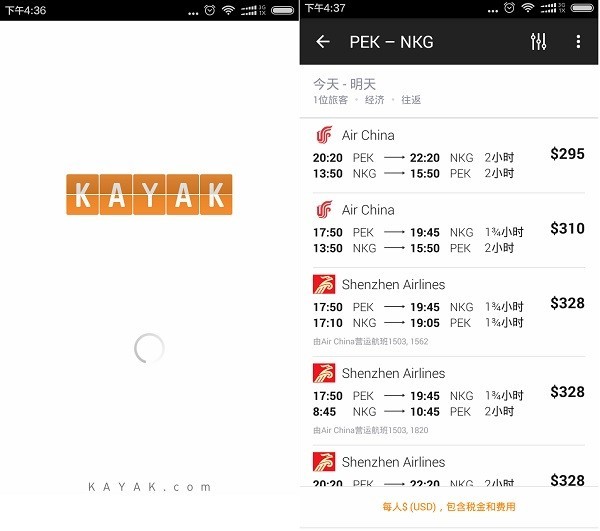 Kayak is a very useful price comparison app which helps you save your bucks. When searching for a flight, hotel or car rental, it will show prices from hundreds of travel sites and help you find the best deal. Kayak also tracks real time flight status and offers airport info. It is available on Android, iPhone and Windows system.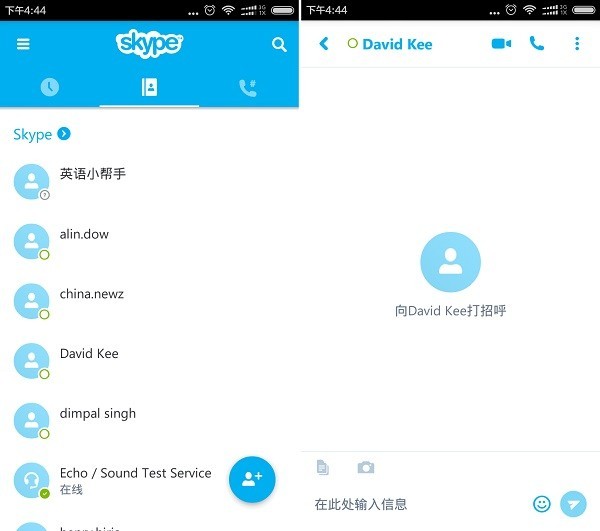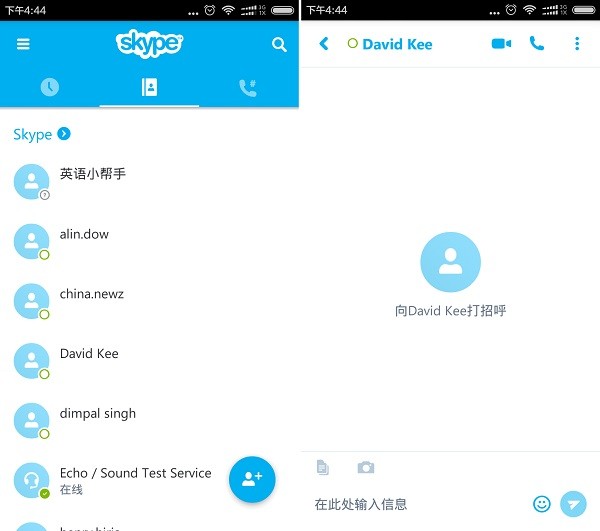 Skype is a useful app that you can use to stay connected with your family and friends. Skype is not blocked in China and works well at present. Buy some credits, you can make phone calls with extremely cheap prices to most countries around the world.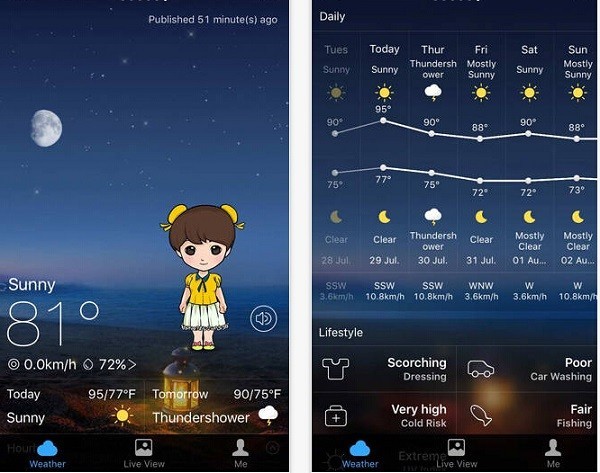 Moji Weather is the English version app of China's most popular FREE weather app "Moji Tianqi 墨迹天气". It can show real-time weather and air quality for all places in China. It automatically displays the weather conditions in your place including: Humidity, Wind, Air quality index, Pressure, Sunrise, Sunset and more. It also offers 24-hour, 6-day weather forecasts which help you redesign your trip and know what to wear for the following days' trip.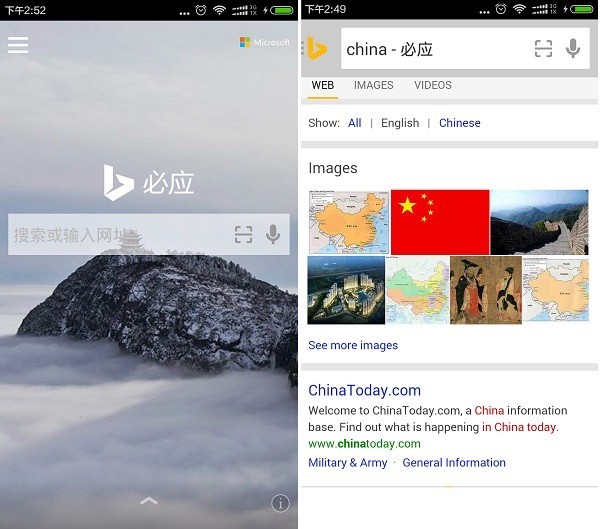 The NO.1 search engine Google has been blocked in China and if you want to do English search, you have to choose Bing browser instead. If you download it in China, you may see Chinese version, you can switch to English version in its settings or click the option "只显示英语" in the searching results.
The apps above are just several of the many apps that we think will make your China trip easier. Actually lots of new China travel apps designed for expats and foreigners appear every month, we can not list them all here in this post. Please let us know what app you like best when travel or live in China and share your favorite ones by commenting below.