Top 10 Most Popular Jackie Chan Movies
Hong Kong is famous for martial arts films across the world. Bruce Lee is a great introducer, but unfortunately he has only a few works in his young life. While Jackie Chan has swept film circles for more than thirty years and has grown from a small role in the troupe into an international film star, his success is absolutely unprecedented. His films are a unique blend of mime, martial arts, stunts and slapstick comedy. He is involved in all aspects of the film-making process, from directing and producing to writing, acting and action choreography and has achieved enormous contributions to Hong Kong and world film industry. Below is a list of 10 best Jackie Chan movies of all time.
10. The Rush Hour film series 《尖峰时刻》系列 (1998–2007)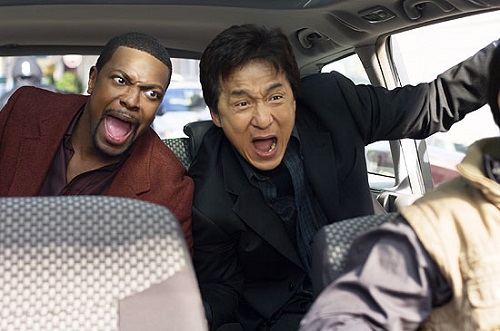 Jackie Chan's Hollywood career gets break with Rush Hour film series. The main plot focuses on two police detectives (one by Jackie Chan, and the other by Chris Tucker): a Hong Kong police inspector and an American LAPD detective who go on a series of misadventures. Each film's box office amounted to over a hundred million dollars and the films made Jackie Chan become an A-lister in the US.
Chris Tucker, who plays Carter in this film, is a well-known Hollywood master of humor and Jackie Chan is a household name of action humor. Therefore, the opposite between them is very interesting and complement each other. The action and stunt scenes in the film may not be unfamiliar to Jackie Chan's fans, but the style of the entire film has changed a lot compared with previous Jackie Chan movies. The best stuntman in the world has integrated some wonderful American-style stunts into the film. For example, in the film, Tucker uses a large advertising cloth to catch Jackie Chan falling from the air.
9. Heart of Dragon 《龙的心》(1985)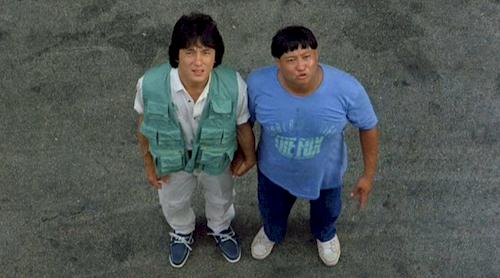 Heart of Dragon is a Chan's 1985 martial arts action drama film. The film has a tendency of art film and actually does win victory through fighting. Jackie Chan plays a cop saddled with retarded brother Sammo Hung. Their brotherly feeling is deep and it is genuinely touching when Jack replaces his brother to go to jail.
Unlike the previous Jackie Chan movies, this movie does not follow a pure action film route, nor does it see its previous comedy style, but instead it can be called an emotional drama. In fact, Jackie Chan has always wanted to try out the role of literary film, and wanted to reverse people's old belief that he can only play action film.
8. Crime Story《重案组》(1993)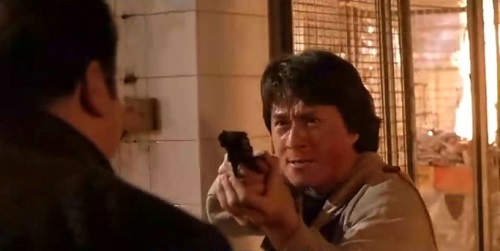 The film is about how Jackie Chan rescues a rich businessman who has been taken hostage. Crime Story is mostly a serious film than an action film. The action scenes are very well staged but there are only a few in the whole film.
Jackie Chan plays a sergeant in this movie who works hard and put work above life. Jackie Chan was successful in showing the sheriff's sense of tension. Such delicate performances are rare in Jackie Chan's films.
7. Twin Dragons《双龙会》(1992)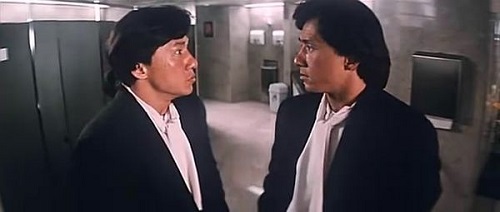 The movie a complete Hong Kong-made entertainment film. It still follows the usual routines of Hong Kong films, compact plot arrangements, laughing elements, refreshing action design, successful integration of love elements, and of course Jackie Chan's iconic body language, making the film extremely entertaining.
Jackie Chan plays two roles as a pair of twin brothers in Twin Dragons. Chan's double presence and awesome stunts make the movie very interesting. The movie is highly enjoyable when the two Chan's are mistaken for the other and when they are together.
6. Rumble in the Bronx《红番区》(1995)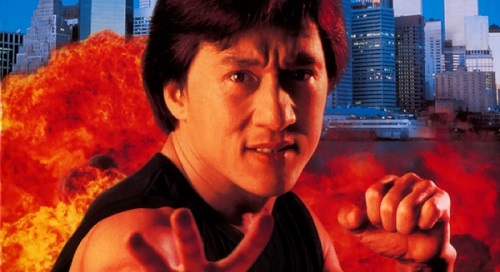 Rumble in the Bronx is a martial arts action film starring Jackie Chan and Anita Mui. The film was a considerable box-office success and brought Chan into the American mainstream.
The stunts are great and there are plenty of high-speed chases, which was not common in previous Hong Kong films, coupled with some spectacular stunts that are simply unrivalled. This film is highly recommended.
5. Miracles《奇迹》(1989)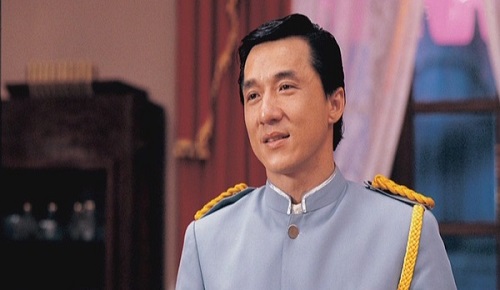 Miracles is an action film both directed and written by Jackie Chan. Miracles features many well-known Hong Kong actors, including Anita Mui and Wu Ma.
It blends delightful, expertly crafted and timed comedy with surprisingly moving and tender moments, plus plenty of Jackie's famed action and fight sequences and unequaled stunt work.  According to his autobiography, Chan stated that this was the favorite film he has made.
4. Drunken Master series《醉拳》系列 (1978-1994)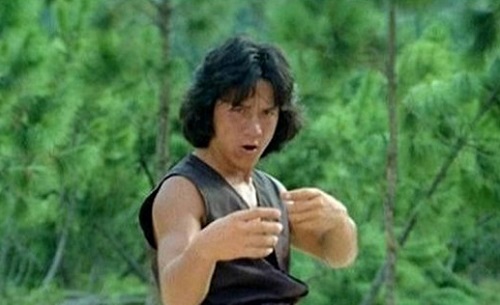 Drunken Master and Drunken Master II are classic comedic kung Fu style for which Jackie Chan became famous. The film popularized the alcohol-enhanced combat (drunken fist).  The success of this film ended up leading to a ton of films trying to capitalize by having Drunken this and Drunken that in their titles.
Drunken Master is a successful example of the combination of kung fu movies and comedy movies, so that Kung Fu fans around the world will imitate the moves.
3. The Armour of God series《飞鹰计划》系列 (1986-1991)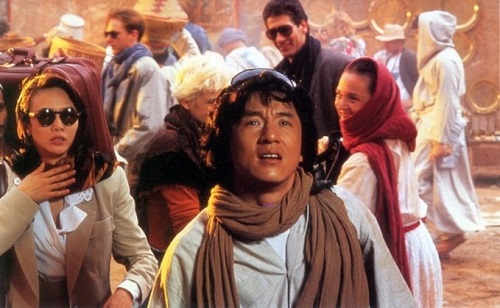 The Armour of God is basically the Hong Kong version of "Indiana Jones" as Jackie risks his life searching for the Armour of God. This is one of Jackie's most successful movies.
The fight scenes are well choreographed especially the climax which is very entertaining. The movie also has some good stunts like the car chase. With the success of the film, a sequel was made named The Armour of God 2 . It is a great movie for both kids and families.
2. Project A series《A计划》系列 (1986)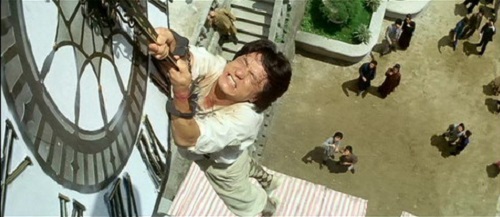 Project A series are a series of martial arts films directed by Jackie Chan, and starring Jackie Chan. These historical adventures set in early 1900's Hong Kong deftly blend comedy moments and spectacular stunts.
One stunning stunt involved Chan hanging and falling from the hand of a clock tower some 60 feet high, tearing through awning canopies before hitting the ground head-first. Both films nicely exploit his likable physical prowess, and are arguably among the best of his works.
1. Police Story series《警察故事》系列 (1985-2013)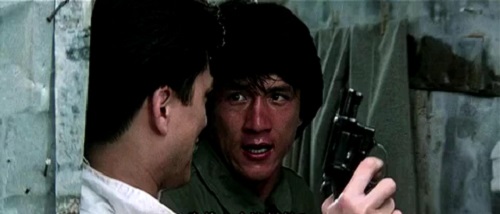 Jackie Chan's Police Story film series comprises five Hong Kong crime-action films. The first film Police Story was released in 1985. With the film's success, five sequels were made.
The film tells the story of a cop trying to bring down a crime boss but the plot doesn't mean much when scenes such as the shopping mall fight will blow you away.  The film is full of brilliant fight scenes and breath taking stunts. I highly recommend this movie to any action fans and I believe this is Jackie Chan's best movie.