Top 10 Chinese Kung Fu Movies of All Time
Anyone who has watched more than a few Chinese movies cannot fail to be impressed by what the Chinese call wushu and westerners usually call it Kung Fu, or Chinese martial arts. Stars like Bruce Lee, Jackie Chan, Jet Li are famous the world over, but they began their work in some of the Chinese kung fu movies. Here are some best Chinese kung fu movies for fans and neophytes:
1. Fist of Fury 精武门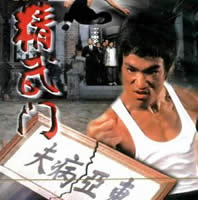 Fist of Fury (The Chinese Connection or The Iron Hand). It starred Bruce Lee in his second major film after The Big Boss. Bruce Lee plays Chen Zhen, a student of Huo Yuanjia, who fights to defend the honour of the Chinese and to bring to justice those who are responsible for his master's death.
2. Enter the Dragon 龙争虎斗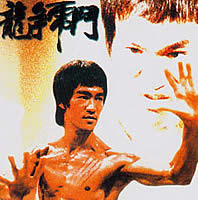 Enter the Dragon is a 1973 Hong Kong martial arts action film directed by Robert Clouse; starring Bruce Lee, Jim Kelly and John Saxon. This was Bruce Lee's final film appearance before his death on July 20, 1973. The film was released on July 26, 1973, six days after Lee's death, in Hong Kong. In 2004, Enter the Dragon was deemed "culturally significant" in the United States and selected for preservation in the National Film Registry.
3. Drunken Master 醉拳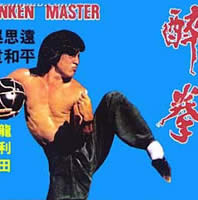 Drunken Master is a 1978 Hong Kong martial arts action comedy film directed by Yuen Woo-ping, and starring Jackie Chan, Yuen Siu-tien, and Hwang Jang Lee. The film was a success at the Hong Kong box office, earning two and a half times the amount of Chan's previous film, Snake in the Eagle's Shadow, which was also considered a successful film. It is an early example of the comedic kung fu style for which Jackie Chan became famous. The film popularised the Zui Quan (醉拳, "drunken fist") fighting movement.
4. Fist of Legend 精武英雄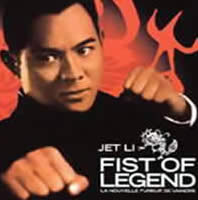 Fist of Legend is a 1994 Hong Kong martial arts action film directed by Gordon Chan, featuring action choreography by Yuen Woo-ping, and produced by and starring Jet Li. It is a remake of the 1972 film Fist of Fury, which starred Bruce Lee as the lead character. The film is set in Shanghai International Settlement in 1937 during the Second Sino-Japanese War as the city is occupied by Japanese forces.
5. Police Story 警察故事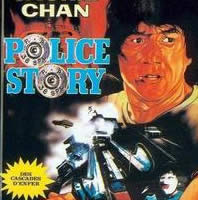 Police Story is a 1985 Hong Kong action film directed by and starring Jackie Chan and written by Chan and Edward Tang. It is the first of the Police Story series featuring Chan as a Hong Kong police detective named "Kevin" Chan Ka-Kui. Police Story was a huge success in East Asia. It won the Best Film award at the 1986 Hong Kong Film Awards. According to Chan's autobiography he considers Police Story his best action film.
6. The Shaolin Temple 少林寺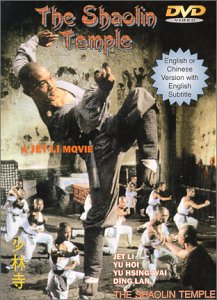 The Shaolin Temple is a 1982 Hong Kong martial arts film directed by Chang Hsin-yen and starring Jet Li in his debut role. The film is based on Shaolin Monastery in China and depicts Shaolin Kung Fu. The film was the first Hong Kong production to be filmed in mainland China.
7. Crouching Tiger, Hidden Dragon 卧虎藏龙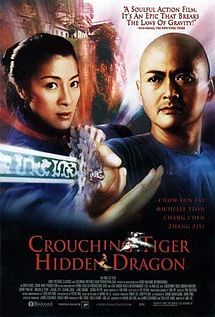 Crouching Tiger, Hidden Dragon is a 2000 Kung Fu film. An American-Chinese-Hong Kong-Taiwanese co-production, the film was directed by Ang Lee and featured an international cast of ethnic Chinese actors, including Chow Yun-Fat, Michelle Yeoh, Zhang Ziyi, and Chang Chen. The film was based on the fourth novel in a pentalogy, known in China as the Crane Iron Pentalogy, by wuxia novelist Wang Dulu. The martial arts and action sequences were choreographed by Yuen Wo Ping. Crouching Tiger, Hidden Dragon became a surprise international success, grossing $213.5 million, becoming the highest-grossing foreign-language film in American history. It has won over 40 awards.
8. Game Of Death 死亡游戏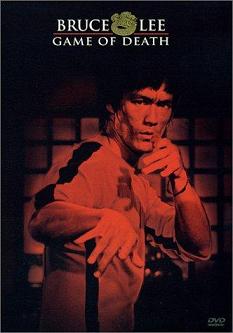 The Game of Death is a 1972 film starring Bruce Lee. It was almost the film Bruce Lee had planned to be the demonstration piece of his martial art Jeet Kune Do. Over 100 minutes of footage was shot before his death, some of which was later misplaced in the Golden Harvest archives. The remaining footage has been released with Bruce Lee's original English and Cantonese dialogue, with John Little dubbing Bruce Lee's Hai Tien character as part of the documentary entitled Bruce Lee: A Warrior's Journey. Most of the footage which was shot is from what was to be the centerpiece of the film, which was to be co-produced (with Raymond Chow), written and directed by Lee.
9. Disciples of the 36th Chamber 少林三十六房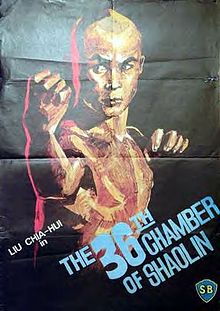 The 36th Chamber of Shaolin, also known as The Master Killer and Shaolin Master Killer, is a 1978 Shaw Brothers kung fu film directed by Liu Chia-liang and starring Gordon Liu.36th Chamber of Shaolin is widely considered to be one of the greatest kung fu films and a turning point in its director's and star's careers. It was followed by Return to the 36th Chamber, which was more comedic in presentation and featured Gordon Liu as the new main character with another actor in the smaller role of San Te, and Disciples of the 36th Chamber.
10. Snake in the Eagle's Shadow 蛇形刁手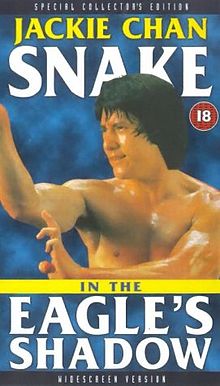 Snake in the Eagle's Shadow is a 1978 Hong Kong martial arts action film directed by Yuen Woo-ping his directorial debut, starring Jackie Chan, Hwang Jang Lee and Yuen Woo-ping's real life father, Yuen Siu Tien. Straight after this film, Yuen Woo-ping directed Drunken Master, released in the same year, it also starred Jackie Chan, Hwang Jang Lee and Yuen Siu Tien, and followed a similar plot.