Top 10 Places to Visit in Yunnan
Yunnan province, located in Southern China, is a wonder land which has many beautiful places. Now we narrow down it to a top 10 list that you must visit, the list includes the most famous tourist attractions such as Shangri-La, Lijiang Ancient Town and Yuanyang Rice Terraces.
1. Shangri-La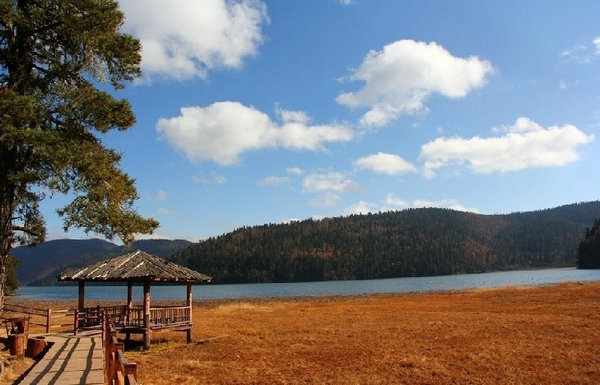 Shangri-La is located in northwest of Yunnan province. The famous UNESCO World Heritage site Three Parallel Rivers National Park is just located in Shangri-la County. Shangri-La is a pure land where natural ecology and traditional national culture are perfectly preserved, it is horned with the title of "the Garden of High Mountain" and "Kingdom of Plants and Animals". The whole county has 26 nationalities and the main people are Tibetans. Shangri-La has 24 famous tourist attractions including the famous Meili Snow Mountain, Lake Napa and Songzanlin Lamasery.
2. The Old Town of Lijiang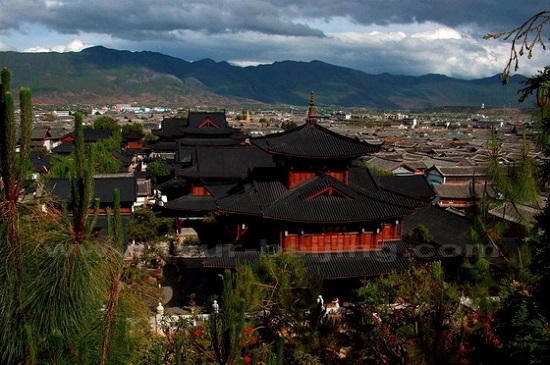 The Old Town of Lijiang, also known as Dayan Town, is located in northwest Yunnan province at an elevation of 3000 meters above sea level. It was first built in the Song and Yuan dynasties and prosperous in Ming and Qing dynasties. With the essence of the Naxi culture, and blending elements of Song and Yuan dynasties, the Old Town of Lijiang was listed in UNESCO World Heritage site in 1997.
3. Lugu Lake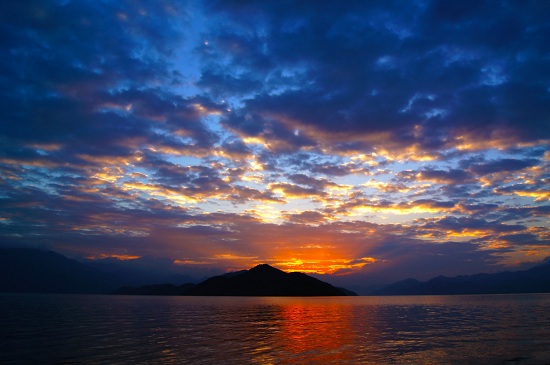 Lugu Lake is a plateau lake between Yunnan and Sichuan provinces. The lake is about 200 km from the Old Town of Lijiang and many visitors travel to the lake from Lijiang. The lake is 2690 meters above sea level with an average depth of 45 meters and the transparency of 11 meters. With clear and blue water, the lake is known as "the Pearl of the Plateau." It is an uncontaminated virgin lake far from the clamor cities.
4. Dali Ancient City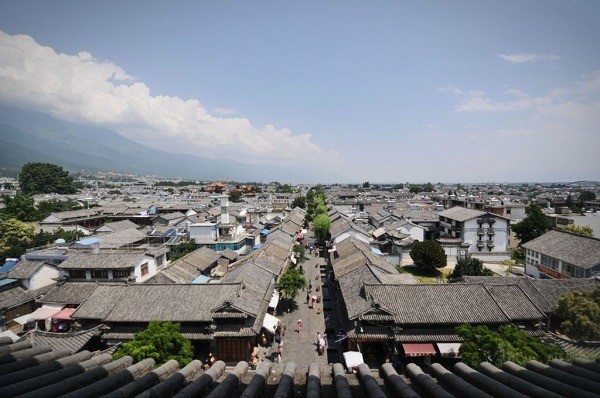 Dali is a Bai Nationality Autonomous region located in the central west Yunnan province. In history Dali was an important cultural exchanges and trade center between China and Southeast Asian countries. In the Tang and Song dynasties, Nanzhao Kingdom and Dali Kingdom were set up here and lasted for more than 500 years. Dali city is famous for its ancient town, Cangshan Mountain and beautiful Erhai Lake.
5. Tengchong Hot Sea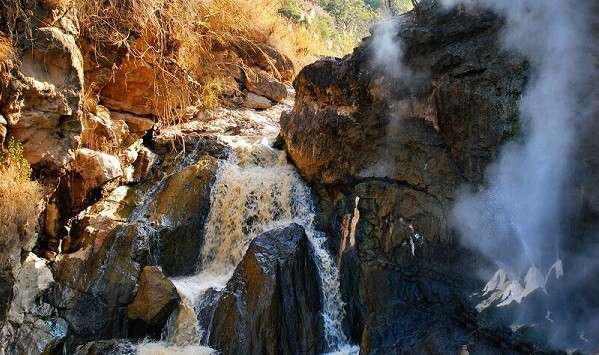 Tengchong Hot Sea is a natural geothermal area with lots of hot springs. It is about 20 km west of Tengchong city and has many scenic wonders including the Big Boiling Cauldron, the Pearl Fountain and many others. The hot springs here have very good therapeutic effects on diseases related to the rheumatism, osteoarthritis, stroke sequel and skin diseases.
6. Xishuangbanna Primeval Forest Park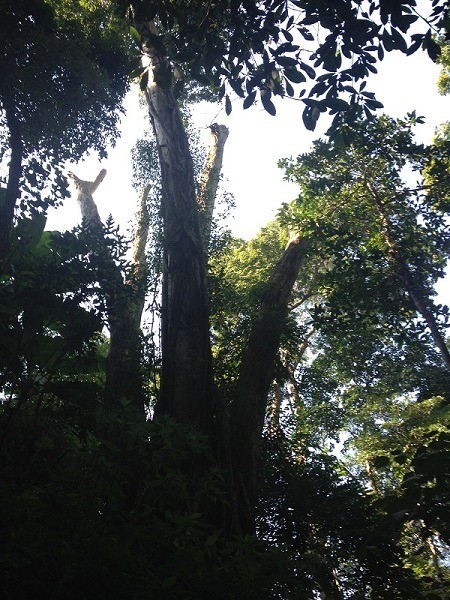 Xishuangbanna Primeval Forest Park is located 8 kilometers to the east of Jinghong city, capital city of Xishuangbanna Prefecture. It is the nearest virgin forest from Jinhong city. The park is a blend of virgin forest, wild animals and fascinating culture and customs. The highlight of the park is the well-preserved Ravine Tropical Rainforest.
7. Stone Forest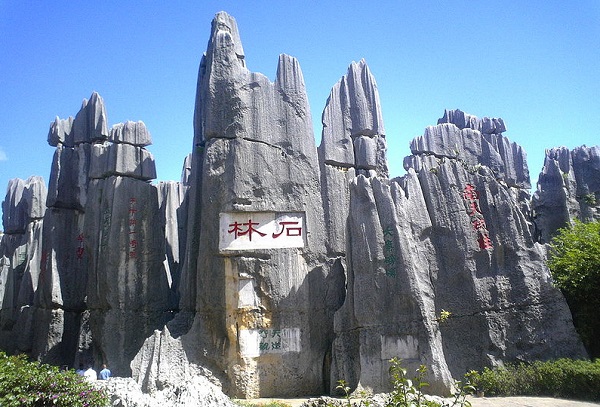 Yunnan Stone Forest is located 80 kilometers south-east of Kunming city, capital of Yunnan province. It features vivid natural stone masterpieces and intricate formations. Walking through the Stone Forest, you will marvel at the magnificent and strange labyrinthine vistas. The Stone Forest is very big and you need to spend all day to explore it.
8. Jade Dragon Snow Mountain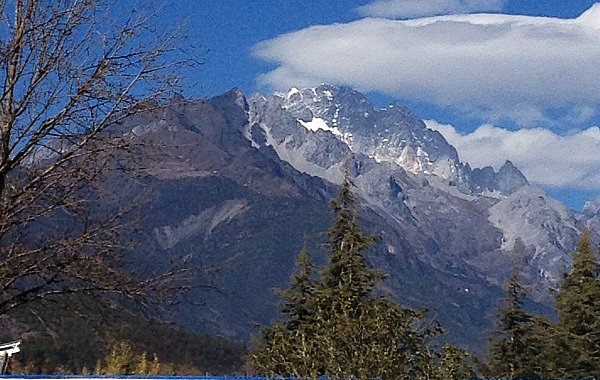 Jade Dragon Snow Mountain is situated 15 km north of Lijiang city. It is the most southernest snowy mountain in the northern hemisphere. The snow mountain is 35 km long from north to south and 13 km from east to west. The tallest peak is called Shanzidou at an altitude of 5596 meters above sea level. Jade Dragon Snow Mountain is a good place to go for hiking and having fun with snow.
9. Three Pagodas of Chongsheng Temple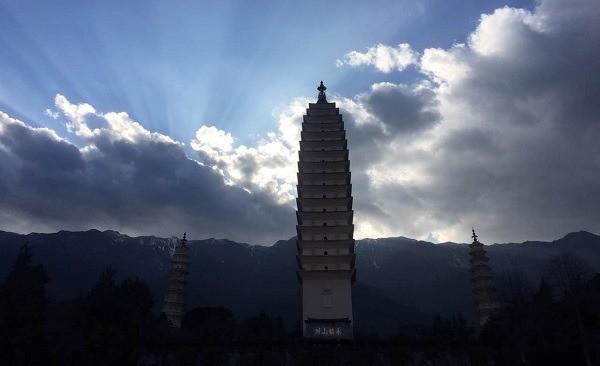 The Three Pagodas are located in Chongsheng Temple, 1.5 km to the north of Dali city. The temple was first built during the Tang Dynasty (713-741AD) and was a royal temple for the Nanzhao Kingdom and Dali Kingdom. The Three Pagodas consists of three independent pagodas which form a symmetric triangle. A visit to the pagodas is a must-do thing for Dali visitors.
10. Yuanyang Rice Terraces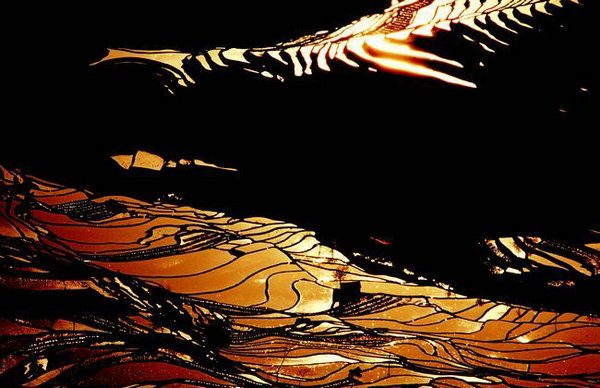 Yuanyang Rice Terraces is located in the southern part of Ailao Mountain, about 330 km from Kunming city. The terraces is a masterpiece by the generations of Hani people. The Yuanyang Terraces is famous for grandiose area with shallower slopes and is a popular photography place. It was included in the list of World World Heritage Site List in 2013.