What are the most popular websites in China for listening to music? Here are the 10 most popular Chinese online music services. All of them are pretty cool, especially for those western music lovers in China.
1. 1ting.com 一听音乐网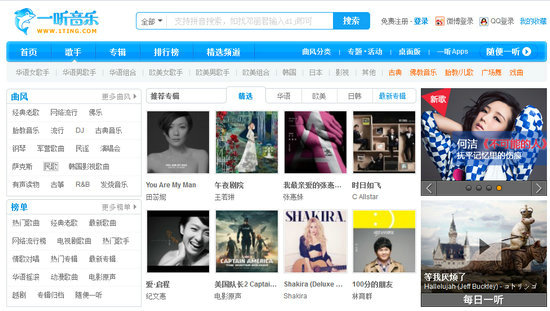 1ting is one of China's largest online music sites. It provides updated original music, songs and brilliant radio programs.
2. Yinyuetai.com  音悦台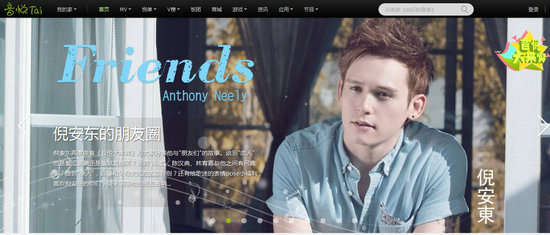 Yinyuetai was founded in 2009. With high-definition music video, yinyuetai focuses on providing the best visual feast for music lovers. The site has won the trust and praise of many users and boats more than 20 million registered users.
3.  kugou.com 酷狗音乐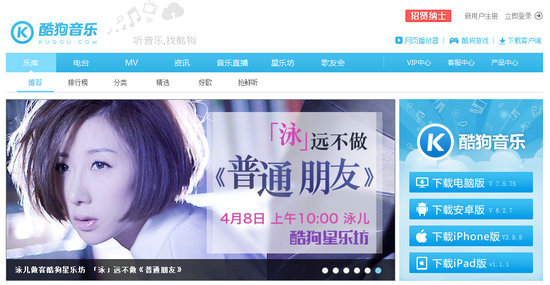 Kugou is one of the most popular music sites among young Chinese music fans. Its services include DIY personal digital album, Kugou music, live music radios and mobile music player etc.
4. xiami.com 虾米音乐网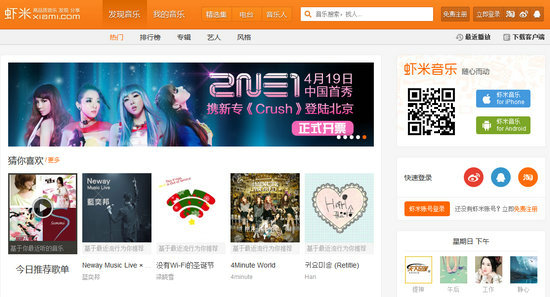 xiami.com is a free social music share site like Spotify. All you have to do is type in the song names that you like. Based on your preferences, they will play bands similar to the ones you like.
5. kuwo.cn  酷我音乐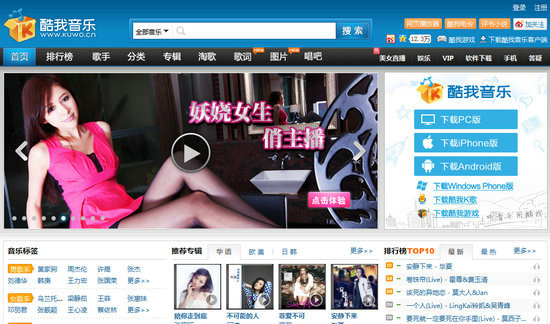 Kuwo contains most of the Chinese songs and also some English songs in its database. Users can listen to the songs and also download the songs in MP3 or WMA format for FREE.
6. 9ku.com 九酷音乐网 
9ku music is a professional online music site. The site collects the latest songs, internet songs, classic oldies, funny songs, children's songs and also English songs. It also provides MP3 songs download service for free.
7. Baidu MP3 百度MP3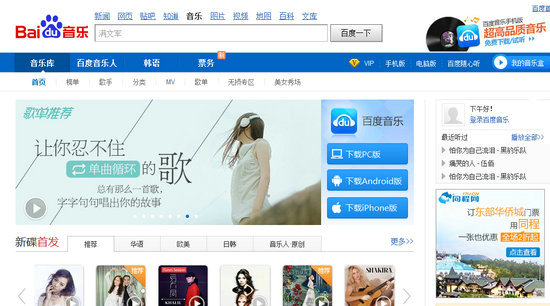 Baidu MP3 is different with above sites. It is a search service and provides only links to songs hosted elsewhere. The tricky part is that users can play the songs in the search results with Baidu's player, without leaving Baidu.
8. 5sing.com 中国原创音乐基地

5sing is a original and digital Chinese music base, bringing together a large number of internet songs and cover songs. It also provides a lot of song accompaniments and free lyrics.
9. mp3.sogou.com 搜狗音乐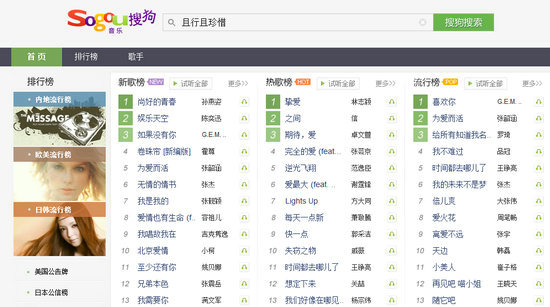 Sogou music is a music channel of Sohu, one of China's biggest internet portals. It provides services like online music, music downloads and many other functions. There you can not only get free Chinese music but also western music.
10.yue365.com  365音乐网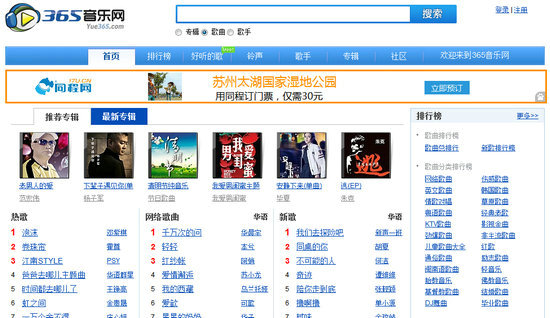 Founded in 2007, 365 Music is a leading music website in China. 365 Music offers various popular songs and classic oldies.