Top 10 Chinese Portal Websites
Here are the 10 most popular Chinese portal sites based on Alexa Global Traffic Rank. Hope the list can be of some help to you if you study Chinese or want to learn about China with Chinese language.
1. qq.com 腾讯网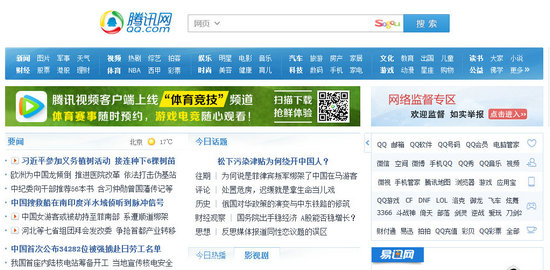 Alexa rank: 7
qq.com is China's most visited Chinese portal launched by Tencent. It offers a variety of services including news, interactive communities, entertainment products and other basic services.
2. sina.com.cn 新浪网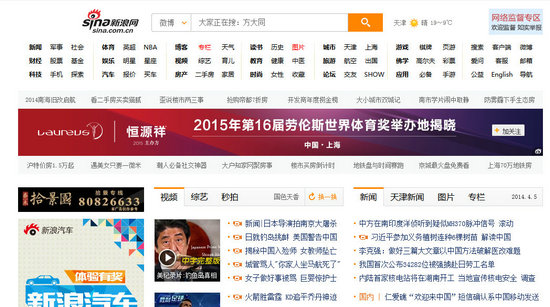 Alexa rank: 15
Sina provides comprehensive Chinese information to the Chinese users for 24 hours, Its services cover domestic and international news including fields of sports , entertainment, fashion, finance, technology, real estate, etc., its most famous products are sina blog, microblog and sina video.
3. sohu.com 搜狐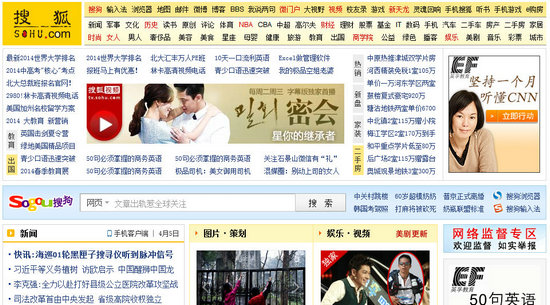 Alexa rank: 29
Sohu was founded by Zhang Chaoyang in 1995. It is a mass portal and media website that offers news, entertainment, sports, business and finance, and automobiles and contents for various channels
4. 163.com 网易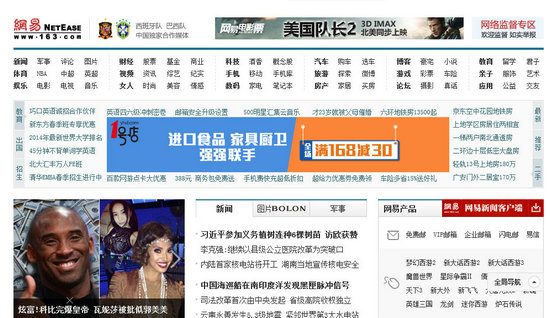 Alexa rank: 38
163 is a popular web portal among Chinese youths. It provides netizens with free e-mail, games, search engine services and content channels of news, entertainment, sports, and interaction blog and videos.
5. gmw.cn 光明网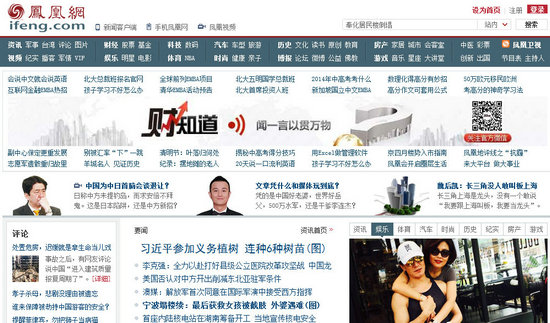 Alexa rank: 59
GMW is official website of Guangming Daily, one of the main China newspapers. It features key central news focusing on ideology and theory.
6. ifeng.com 凤凰网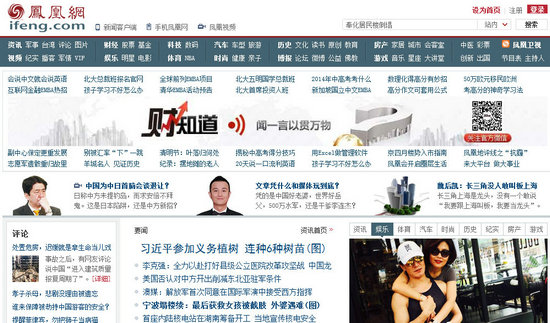 Alexa rank: 63
ifeng.com is official portal website of Phoenix Television, a Hong Kong-based Mandarin and Cantonese Television. It features a mix of services ranging from political and economic news and current affairs through talk shows, film and music reviews.
7. xinhuanet.com 新华网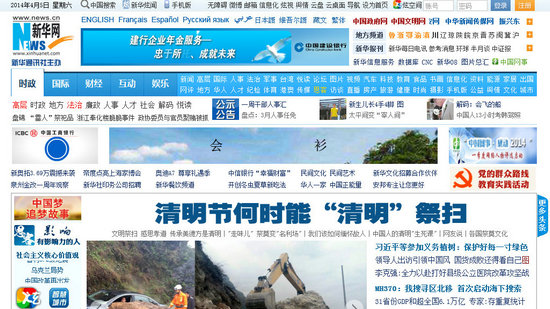 Aexa rank: 68
Xinhuanet is sponsored by the Xinhua News Agency, an important information organ of the China central government. It releases news 24 hours daily in eight languages, namely, Chinese, English, French, Spanish, Russian, Arabic, Japanese and Tibetan.
8. people.com.cn 人民网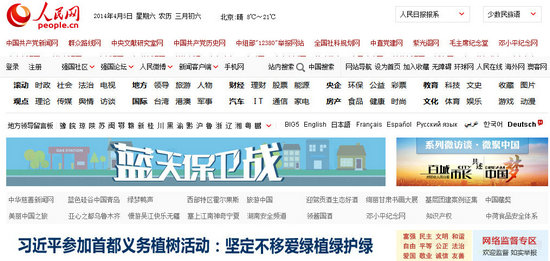 Alexa rank 84
people.com.cn was launched in 1997, it is official website of People's Daily, one of the world's top ten newspapers. It releases news 24 hours a day covering various fields including text, pictures, video, microblogging and other means.
9. china.com 中华网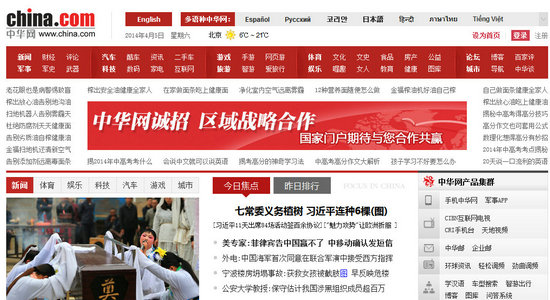 Alexa rank: 97
China.com, founded in 1999, is a portal network that provides rich content through various verticals, such as military and automobile.
10. China.com.cn 中国网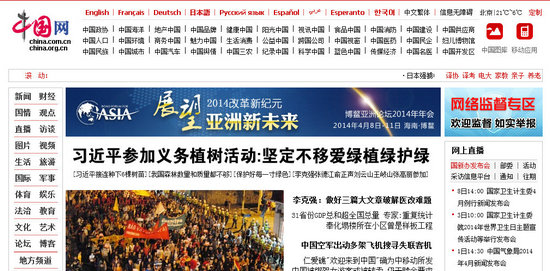 Alexa rank: 220
China.com.cn, the authorized government portal site, provides up-to-date news including a wealth of basic information about Chinese history, politics, economics and culture.