Top 5 Softwares to Download Chinese Movies
My previous post –  5 Best Websites to Watch Chinese Movies Online – listed several websites to watch Chinese movies online. Some visitors asked me about how to download Chinese movies to their computers. Now I collected top 5 software which allow movie lovers to watch and download Chinese movies. Some software need to use VPN service to download.
1.Youku Client 优酷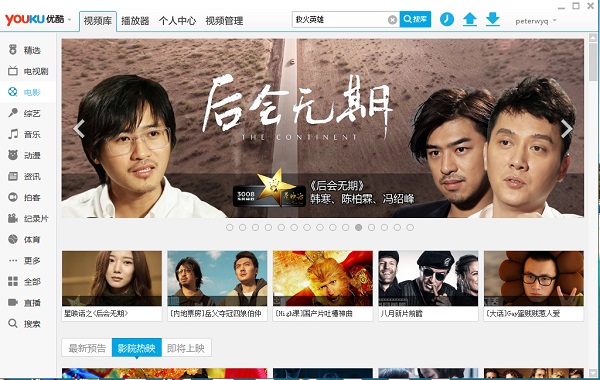 Youku Client is a powerful and complete video software. With its huge collection of movies and other programs, users can find most of the popular Chinese movies on its client. Just run the software and search your favorite movies on its search box on the top, then you will be directed to the windowed-browser to find the movie resource, Users can choose to play online or click the button "下载" to download it to your computer. You can also find the popular movies through the its navigation bar. Youku supports both PC and mobile platforms like Android, iOS. At present users can only download movies with IP from China. Those who live outside China can use VPN to watch and download movies. (I recommend PandaVPN, it has China VPN server and can help you download soft wares, music or watch Chinese movies and TV series for free, just like you are in Mainland China, it costs only $2.49 per month for 1 year plan with very good and reliable speed, and  they offer 7 day money back guarantee. Click here to register!)
Download Youku software at https://pd.youku.com/pc
2. Baidu Player 百度影音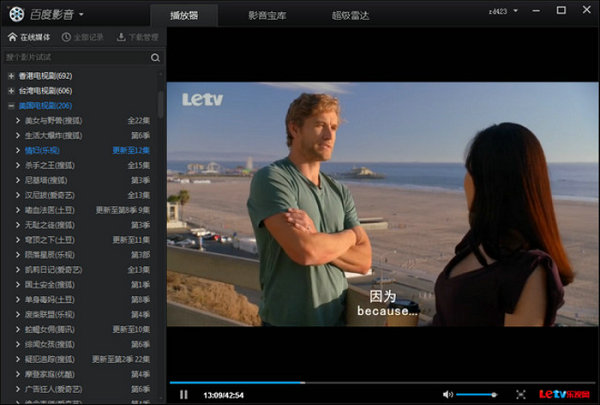 Baidu Player is a popular video player. Users can download and watch movies at the same time. Its downloading speed is usually even faster than Qvod. When you start the software there will be a playlist on the left column. You can click your favorite program and it will start showing on the screen. If you want to download movies, just keep the software on and find your favorite movies with words of "Chinese Movie Name + 百度影音" through any search engine. Open the resource page and click the movie play button, it will play on the screen and start downloading at the same time.
Download Baidu Player at http://player.baidu.com/yingyin.html
3.Xunlei 迅雷
Xunlei(Thunder)is a very powerful video downloading software and player based on P2P streaming technology. It supports all video formats and can download movies while playing.
You can find movies on the website and copy the torrents the or click the download resource link, the app will automatically identify the downloading and link and request for downloading the movie, it will start downloading your selected movie with WiFi. You can watch the movie at the same time while downloading. Here is a page to show how to download movies with it .
Xunlei is available in both computers and mobile platforms including Android and iOS.
Download Xunlei App or on your computer, check the download link here. https://www.xunlei.com/
The most popular Xunlei Movie download website include:
https://ygdy8.net/
https://www.piaohua.com/
https://www.xl720.com/
https://www.dy2018.com/
4. Funshion 风行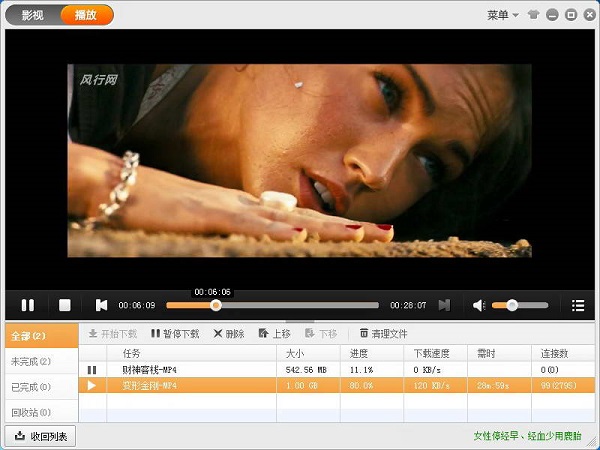 Funshion (or Fengxing) is a popular play-and-download software. It collects massive video resources from Youku, Tudou, Iqiyi, Sohu, Tencent, Letv, pps, and many other video sites. Users click the movie resources on its screen and it will automatically start downloading while watching the movies. You can also just let it download and watch it after the downloading is completed.
Download Funshion Player at http://www.funshion.com/download/
5. PPStream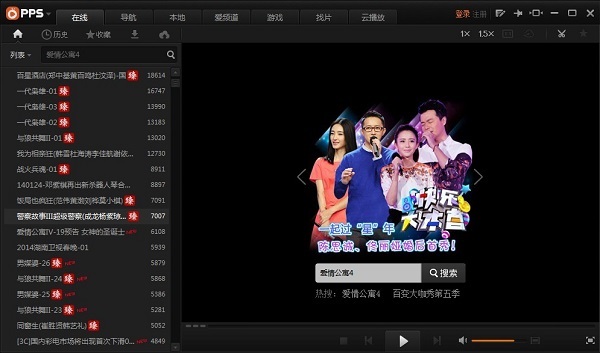 PPStream, or PPS for short, is a Chinese peer-to-peer streaming video network software. Its programs vary from Chinese movies to Japanese anime, sports channels, as well as popular American TV and films. After setting up the software, you can watch your favorite programs on its playlist. Click with the right mouse and you can find its download function.
Download PPStream Player at http://dl.pps.tv/