Top Popular Cities for Chinese Tourists in 2017
At a time of Chinese economic growth, Chinese really appreciate travel around the world, for discovering new landscape and another culture. They don't want waste their precious vacation time on a marginal destination, so now they are seeking more unique experience during their trip. We have therefore selected some of Chinese most popular destinations as follows.
1. Shanghai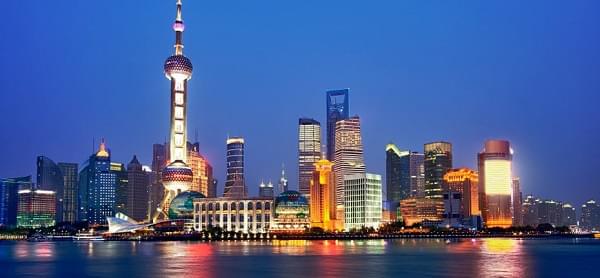 Shanghai is one of the most beautiful cities over the world. Shanghai is the most popular cities among Chinese and international visitors. Everybody who comes in China wants to visit this amazing city.
Shanghai is huge, and there is so much to discover: from the wonders of modern architecture through the historic temples and traditional gardens, not to mention the extraordinary museums that immerse you in Shanghai culture and history. Many expats choose to Move to Shanghai to Work.
For Chinese Travelers , Shanghai is a Dream, famous for the Lifestyle, Nightlife and the Shopping.
2. New York
Every Chinese Tourist wants to travel to the US, but they like more New York.
In fact, New York City is the prime choice in the US for Chinese independent tourists because of the large number of popular attractions and the 24/24h subway system. They particularly appreciate its skyscrapers, and go to the Adirondacks where the vistas are truly worth million-dollar listings, with 42 peaks over 4000ft, streams and lakes teeming with fish, and woods so deep and dark. Chinese tourist really appreciate a long a walk along the Wild Center's new version of an arboreal High Line, or use pedal power to make their way between Saranac and Lake Clear by rail bike, on a recently converted stretch of train tracks.
3. Singapore
Chinese tourists like Singapore very much, because this latter have some level of familiarity with Singapore and they know many things about the Singapore story. Singapore Tourism wants to build a strong relationship with them, in order to establish a deeper and more intimate trust.
Last year, Chinese tourists were the top spenders in Singapore, with $3.5 billion worth of spending, mostly on shopping. Some 2.86 million Chinese tourists visited the country last year, making it the second visitor market, behind Indonesia and ahead of Malaysia.
4. Beijing
Beijing, China's capital city for over 700 years is rich in history through political and cultural monument, both ancient and modern. There are so many amazing palaces in Beijing, as well as super-modern buildings.
The most recommended attractions are: the Great Wall of China, the Forbidden City, the Temple of Heaven, and the Bird's Nest…etc. For enjoy a unique experience: hike on the Great Wall, discover the hutongs by rickshaw, enjoy a tasty Peking roast duck, watch the Beijing opera and a kung fu show, and visit the Olympic Village.
5. Paris
Paris: the city of passion and love, Chinese tourists really like to visit Paris because of its history, the "Eiffel tower" and the French food. The French capital attracts more and more Chinese visitors with its museums as well as luxury shops. The Gallery Lafayette is the first thing that they used to visit after the Eiffel Tower. Last year, nearly 2 million Chinese tourists visited Paris and spent over 1 billion euros.
6. Hong Kong
Hong Kong is a beautiful city, with rich history. Chinese tourists appreciate this big city composed of its huge building such as Victoria Peak, which offers up panoramic views over the city's sprawling high-rises. They also like watch the nightly light show that illuminates the city's buildings with laser light displays and pyrotechnic fireworks. Or head to Kowloon, in northern Hong Kong, to visit Temple Street Night Market, an iconic spot for street food.
7. Sydney
Sydney, one of the most beautiful and popular city of Australia is very liked by Chinese tourists. Chinese tourists in Australia spend almost 6000 USD during their visit. Every year this country enjoys economic activities of more than 6.5 billion USD just because of Chinese people. These economic activities are allowing thousands of people in the country to earn a decent amount of money.
8. Vancouver
Vancouver is one of the most popular destination for Chinese tourists; they always want to see the best of the city including local restaurants, shops and parks. Chinese tourists travel to see Canada's beauty both urban and natural. They are going to shopping, looking for luxury brands, luxury items and local products, such as furs, aboriginal art and maple products.
9. Zurich
Zurich is the largest city of Switzerland by land area and population. It is a dream destination that is extremely expensive and is very favored by the rich Chinese tourists. There are so many attractions that pleased Chinese tourists such as mountain resorts, for mountaineering and hiking in the summer, or for skiing in the winter, as well as stations on a lake for water activities. There are also many rustic areas, which include the long chain of the Jura.
For tourists, the Alps are indisputably the big attraction. In summer, they come for hiking and climbing in the winter for snow and skiing.
10. Tokyo
Most Chinese tourists who visit Japan are young because they're attracted by Japanese animation, cartoons and films, which show the huge influence of Japanese culture on young Chinese.
---
The Chinese visitor numbers continue to climb, reaching 24.04 million in 2016, up 22 % from the previous year and surpassing the 20 million for the first time, Chinese tourists are increasingly rigorous with their money.
As there has been an increase of average income and a less restrictive tourism policy, Chinese Travellers are able to travel within and outside of the country. They are now the tourists that every country wants to lure.