Top 9 Ways to Prepare for HSK Test
We are going to go over the best ways to prepare for the HSK test and ace it. We have gathered 10 of the best tips and tutorials for you.
What is the HSK test? The HSK test helps you measure your performance in the Chinese language. It is especially good for people who are goal oriented and need a way to definitively measure their progress.
The number one reason people fail their HSK is because they are not properly prepared, even though they think they are.
Here are 10 ways to help you prepare for and pass your HSK exam for any of the 6 levels. We have compiled this list of tips and tricks for you to use in preparing for your HSK exam.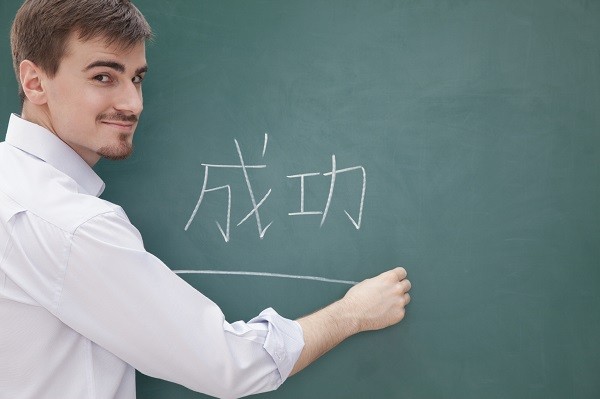 1. Understand the purpose and outline of the exam.
Be sure to look over the syllabus and read the Chinese Proficiency Examination Handbook Bulletin of HSK Test which will help understand what is required on the test. Use the self-assessment tool that includes shortened simulated test for all six chapters of HSK to take a test to see what level you should be on.
2. Design your own comprehensive study plan.
This will give you a fairly good idea of how to prepare for the exam. Generally, the HSK exam focuses on speaking, writing, listening, and reading skills, along with vocabulary and grammar.
3. Practice sentence structure and language.
There are lists for each level and they make the foundation for your studying for the HSK exam. There different ways to study flash cards being the tried and true method.
4. Do as many simulated tests as you're able.
The online mock exams are timed just like the real exams, once you start the online mock exam you can't pause it. Do as many parts of it as you can in the time you have then mark down your progress from the score you get. This will help you see where you need to study more and where you are at a level that you can pass the real exam.
5. Listen daily and increase your time doing this.
First, relax then listen to exam instructions and questions as you read them also. Doing this together will aid in your comprehension of the test. If you hear a word you do not know the meaning of continue on and you will generally be able to find the meaning in what you are hearing that word.
6. Take your simulated exams within the official time limit.
If the official time is an hour and a half, try finishing your reading in 80 to 85 minutes during the simulation exam. The more you practice finishing early it will help you during the real exam as you will have less stress and anxiety by creating a buffer. The buffer will allow you that extra time should you have a problem with the test.
7. As with anything, we learn you have to schedule a regular study time.
It is not important if it is in the morning, the afternoon, or the evening only that you study every day. Some people find it easier to study at the same time every day others study whenever they can fit it in on any given day. Studying at the same time each day allows you to get into study mode faster.
8. Go to a training class.
Go to a training class where the instructor will help you understand what the test graders are looking for on the questions and help understand how to approach each section of questions. This strategy will help you not over think the questions on the test, and help you have more confidence when taking the exam.
9.  Use moderation in studying.
Do not confine yourself to the desk with mock tests. Get up exercise clears your mind and then return to studying.
There are online websites which you can find study materials for HSK exams as well as books that you can purchase from places like Amazon and the likes.
Conclusion
If you use the tools and tips we have provided here for you, you will be able to study and pass the HSK exam.
You can use online study material as well as books and tutors. By using the online mock exams you will know where you need to concentrate on making sure that you pass your exam for any level of the HSK.
About the Author
Janet Anthony is a blogger from Kansas City and content writer at TopWritersReviews.com who has been writing professionally for five years now. She mostly writes about writing, self-development, and blogging. Her motto is "What you do today can improve all your tomorrows". Find Janet here: Twitter