Top 10 Hong Kong Cops & Robbers Movies
With developed film industry, Hong Kong is known as the "Hollywood of the East". Lots of classic Hong Kong films accompany us to grow up and leave many movie memories in our life.
Among all Hong Kong movies, the most famous and thrilling genre is cops & robbers movies! Whether fierce gun battle scenes, breathtaking martial arts, even portrayal of humanity and inspiring story which make people can not help rethink "what is good? What is bad?", all these make Hong Kong cops & robbers movies occupy our heart. When each film is shown on film channel, you will be reluctant to change channel!
Today let us check the top 10 best Hong Kong cops and robbers movies and see which one is the most classic gangster film in your mind.
1. Infernal Affairs 无间道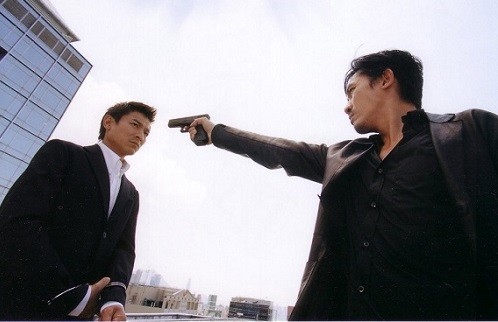 There is no doubt that the film "Infernal Affairs" ranks No.1. Everybody know that "Infernal Affairs" series is of course the best of its kind in Hong Kong! CNN picks it as one of "the best Asian films of all time". It is later adapted by Hollywood into the movie "The Departed" and into TV series "Double Pace" by Japanese TV stations TBS and WOWOW, this proves its great influence in film industry.
"Infernal Affairs" series completely redefines the "undercover" film. The four major Hong Kong actors Andy Lau, Tony Leung, Anthony Wong, Eric Tsang play together in the same film, plus clever story, compact plot, and popular dialogue, all these make "Infernal Affairs" become second to none of its kind!
2. Cold War 寒战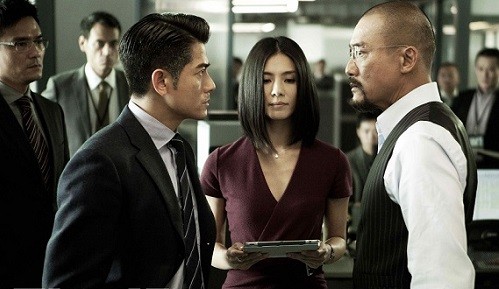 The film's script concept is inspired from the 2008 US presidential election campaign. Director wants to present a commercial film in which"Although the conflict is not thrilling, but the team behind it has always been to use a variety of means to fight against the opponent".
The joining of well-known actors Aaron Kwok and Tony Leung Ka Fai makes the original story full of exciting tension. The film received a lot of praises and was designated as the opening film of the 17th Busan International Film Festival. It also won the best film, best director, and other nine awards in the 32nd Hong Kong Film Awards. The film also helped Tony win the best actor!
3. Island of Greed 黑金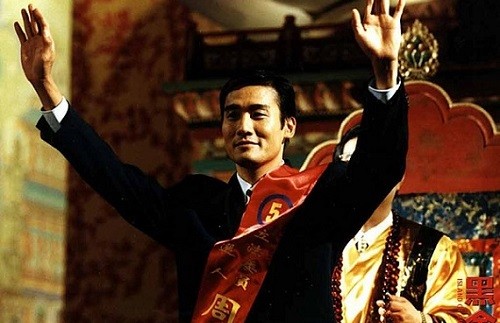 "Island of Greed" is a definitely Hong Kong gangster movie with the most Taiwan elements! Why? Because the story alludes to Taiwan's notorious money politics in the 1990s. The film involves accumulating wealth with religion, gambling games, corrupt collusion between businesses and officials and other controversial issues, all these allude to Taiwan's political figures, full of "Taiwan flavor".
Andy acts as the detective Fang Guohui and Tony as gangster head Zhou Zhaoxian. Their excellent performance and the high-tension plot make this 1997 old movie well worth seeing!
4. Police Story Series 警察故事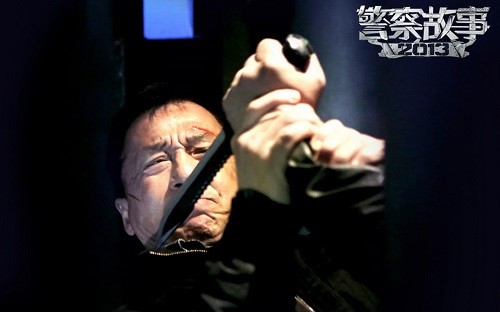 Since 1985 first episode of "Police Story" by Jackie first, the police "Che Jiaju" has almost become a household name, this film also established Jackie as a Kung Fu superstar.
The Police Story Series has been shot for 6 episodes until 2013, each is a classic martial arts gangster film. From may death-defying stunt fights in the first episode to more psychological portray of the last one, Jackie Chan has repeatedly shown its infinite love for Kung Fu film, let "Police Story" series definitely occupy an important place in Hong Kong gangster film industry.
5. Brothers 兄弟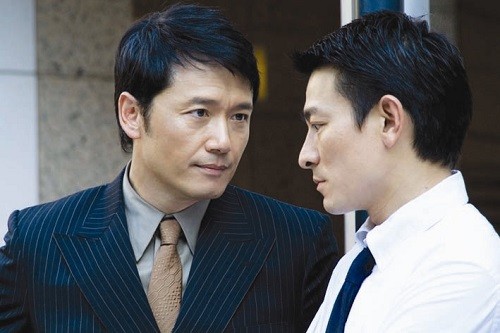 The film "Brothers" is classified into cops & robbers film, but its story mainly focuses on infighting among gangsters. The detective by Andy Lau, in the process of fighting against illegal gang activities, witnesses the change of "Brotherhood First" to "Benefit First" among the gangsters.
The famous pop singer Eason Chan is also good at acting. He not only played an important role as a gangster, but also he and Andy Lau created and sang the theme song together. Good movie with good music, praise it!
6. The White Storm 扫毒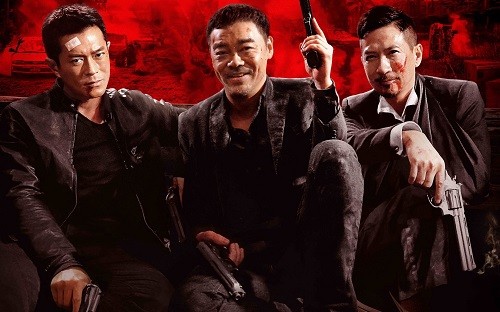 As the opening film of 2013 Asian International Film Festival, the film "The White Storm" bring Lau Ching Wan, Louis Koo, Nick Biao to play together. The strong lineup and their excellent acting skills really make us difficult to forget!
The film still tells the old story of police catching bad guys, but it put more emphasis on three brothers' friendship and loyalty. While the crew even filmed shooting scene in Thailand. Helicopter firing, car chase and crash, all these make it look like a grand disaster film. Those who like the gangster films must see this good film!
7. Firestorm 风暴
"Firestorm" is not only Hong Kong's first 3D gangster film but was also elected as the opening film of the 56th Asia Pacific Film Festival. Andy Lau plays a violent and repressive police officer, he is always entangled in the confusion of "caught but no punishment" cycle.
Another highlight of the film is the super shootout scene in Hong Kong's Central, which is said to use the most bullets, destroy most vehicles, and blow up the largest area in Chinese film industry. Critics even think that its shocking scene is as good as the film "Dark Knight".
8. Protégé 门徒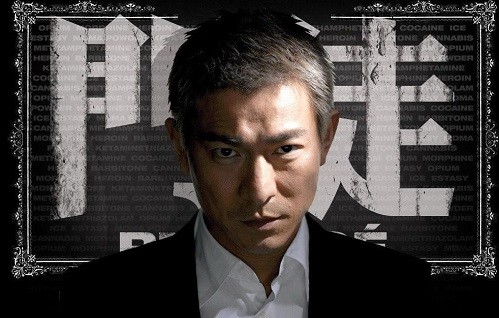 "Undercover" and "drug" have always been the two major selling points of Hong Kong cops and robbers film, while this film owns both two elements, no wonder this has been considered as a a classic gangster film by movie fans
The undercover police (Daniel Wu) lurks beside the big drug dealer (Andy Lau) for many years. When he finally succeeds in gathering evidence to bring drug trafficker to justice, he is full of guilt and fatigue and starts to get lost in the drug world …. The two opponents' psychological war is definitely worth seeing!
9. Kill Zone 杀破狼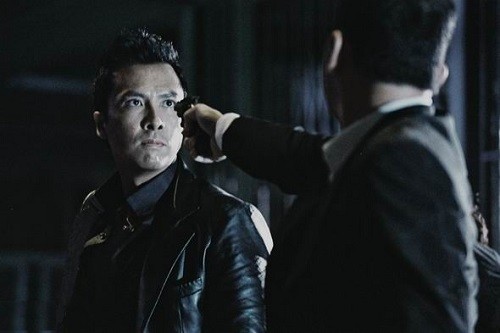 The film "Kill Zone" is definitely a leader in cops and robbers action films. The human nature revealed in the film is also quite intriguing.
Sammo Hung, Donnie Yen and Simon Yam play the three leading roles. The chase between officer and thief is already wonderful enough, the real fist fighting scene among Donnie Yen, Wu Jing and Sammo Hung is more amazing.
10. Flash Point 导火线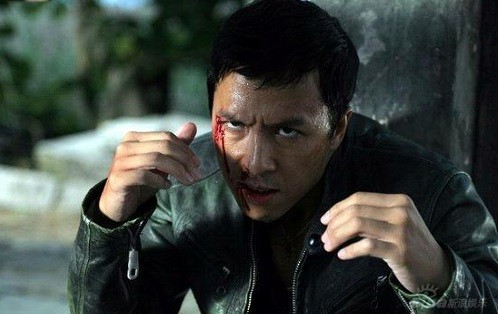 Routine of cops and robbers film is like this: Robbers do all kinds of evil and police will bring bad guys to justice. This plot repeats again and again and almost no change, why do still many fans like to watch it?
Of course, what they like is the thrilling fight scene! This film features Donnie Yen's overbearing fighting scene and the film also received the best Action Choreography Award in  the 44th Hong Kong Film Awards Golden Horse Awards. Donnie Yen's wonderful fighting scene is really worth seeing.