The 10 Best Hong Kong Gangster Movies
In 1986, the gangster movie A Better Tomorrow swept Hong Kong and became the #1 at the Hong Kong box office. Since then Hong Kong gangster movies have been emerging one after another. Here are my picks of the 10 best Hong Kong gangster movies of all time, please let me your favorite one by leaving comments below.
1. A Better Tomorrow 《英雄本色》 (1986)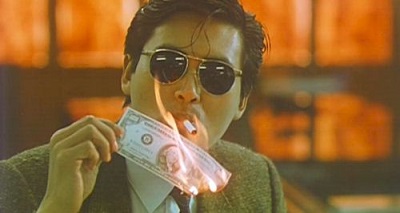 If you don't know this movie, you don't know Hong Kong film. A Better Tomorrow is a 1986 Hong Kong gangster film starring Chow Yun-fat and Leslie Cheung. The film made Chow Yun-fat become a household name and  paved the way for the director John Woo's Hollywood career. Its success also ensured the sequels A Better Tomorrow 2 and A Better Tomorrow 3.
2. God of Gamblers 《赌神》(1989)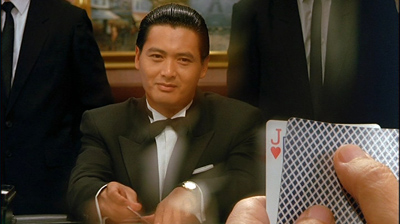 The 1989 movie God of Gamblers, directed by Wong Jing and starring Chow Yun-Fat, resurrected the subgenre of the Hong Kong gambling film. With a fantastic mixture of comedy, martial arts and superb gambling technique, God Of Gamblers is considered one of the highly entertaining Hong Kong gangster movies.
3. The Killer 《喋血双雄》(1989)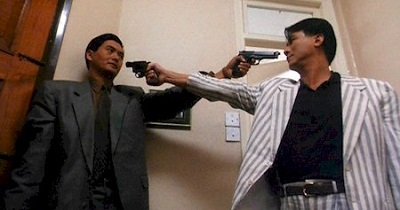 The Killer is a 1989 Hong Kong crime film written and directed by John Woo and starring Chow Yun-Fat. The film became Woo's stepping stone to Hollywood film and has a strong influence on many directors. The Killer was regarded as the perfect violent commercial film when launched. In 1999 it was listed as one of Asia's top ten films of the 20th century by the "Time Magazine."
4. Once a Thief 《纵横四海》(1991)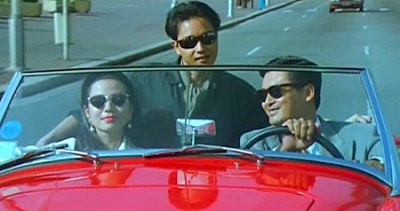 Once a Thief  is a 1991 Hong Kong film written and directed by John Woo starring Chow Yun-Fat, Cherie Chung and Leslie Cheung. The film itself is mixed with comedy and action. It tells the story that:Three orphans stole a treasured painting under the arrangment of their foster father, however it proves to be a trap and they are then chased by killers and got separated from each other, a few years later they reunited in Hong Kong, but they are forced to steal another famous painting…
5. The Young and Dangerous《古惑仔》(1996)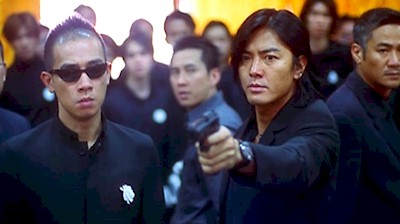 The Young and Dangerous film series tells the story that how a a group of triad young members struggle and grow in the Hong Kong triad society. The series contributed a lot to the public image of triads but was condemned by some critics as the movie advertises the triad stereotype.
6. The Longest Nite 《暗花》(1998)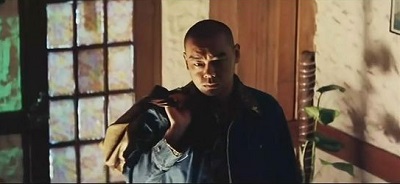 The Longest Nite is a 1998 gangster and action film directed by Patrick Yau. This is a real Hong-Kong thrilling thriller. The movie tells the story of two gang groups' conflict of casino interest in Macau.
7. Running Out of Time 《暗战》(1999)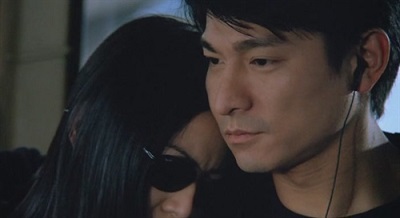 Running Out of Time is a 1999 Hong Kong film produced and directed by Johnnie To, and starring Andy Lau and Lau Ching-Wan. The movie centers around stroy between police and thieves which happens within 72 hours.
8. The Mission 《枪火》(1999)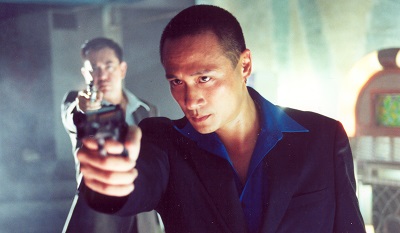 The Mission is a 1999 Hong Kong gangster film directed Johnnie To, and starring Anthony Wong. The magazine Cineaste refers to the film as "To's masterpiece." The movie tells the story of battle among the black gangs. It marks a big breakthrough in gang and action genre film.
9. Infernal Affairs《无间道》(2002)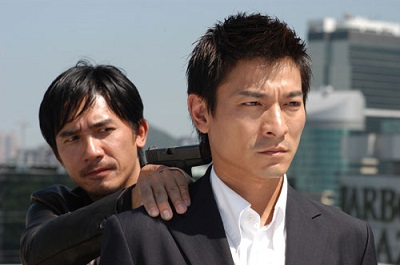 Infernal Affairs is a 2002 Hong Kong crime-thriller film. The movie probes into acting as a planted agent and role reversal. It centers around the story of a police working undercover in a triad, and a police officer secretly working for the same gang. After a fierce fight, they are determined to refind themselves.
10. One Night in Mongkok 《旺角黑夜》(2004)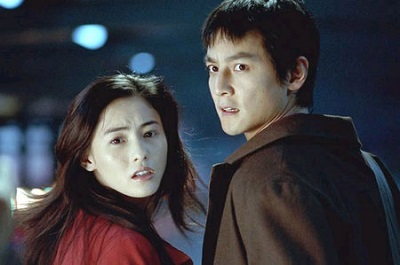 One Nite in Mongkok is a 2004 Hong Kong film directed by Derek Yee Tung-Shing. It tells the story of how a group of cops try to prevent the assassin Lai Fu from killing his target. The film is a pretty successful cop and triad drama.