Top 10 Chinese Gangsters
Gangs are regarded as a part of organized crime and they formed an organization and use more resources to support more criminal transactions than a single person. For those gangs, their leader or gangster is a key role in the organization. Here is a list of the 10 most famous gangsters in China since 1990s.
1. Qiao Si (乔四)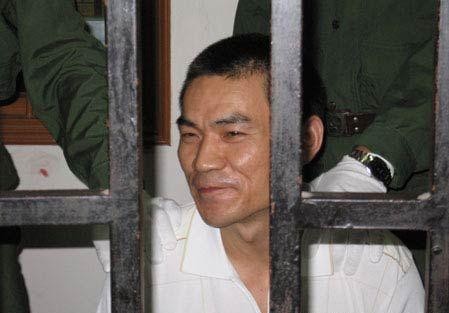 Qiao Si or Song Yongjia was a famous gangster in Harbin, Heilongjiang Province in the late 1980s. From 1986 his criminal gang had cornered demolition industry and seized many hotels and parking lots in Heilongjiang Province. He bribed local senior government officials with money and women. He also run a protection racket, injured people with knives and raped many women. His crime gang attracted notice of China's Politburo Standing Committee Member Li Ruihuan when he inspected the province in 1990.  He then bypassed the local Public Security Bureau and sent his faithful followers to investigate it. Qiao Si was finally executed to death by the government in June 1991.
2. Yu Zuomin (禹作敏)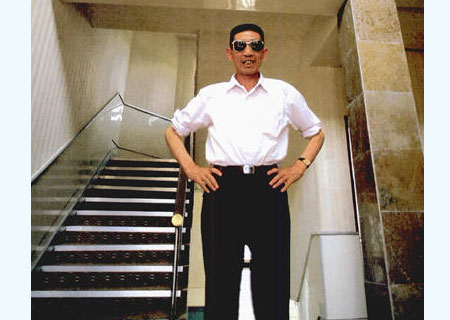 Yu Zuomin, the headman of one of China's richest villages, was arrested for shielding the criminals and obstruct the police in their duty in April 1993. It started with a village murder case that a villager  was killed in China's richest village for disclosing an accountant's corruption in Dec 1992. On Feb 18 the next year, Tianjin Public Security Bureau sent for 400 police to search the whole village but was stopped by armed villagers, the confrontation lasted for several days and final he police retreated.  After two months discussion from the central government, Yu Zuomin was arrested on April, he finally committed suicide in hospital on October 2, 1993
3. Lai Changxing (赖昌星)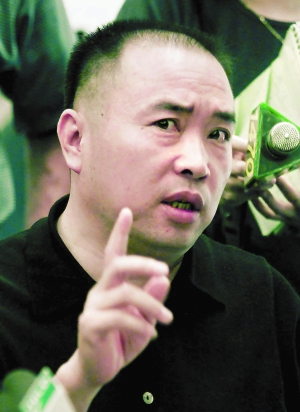 Lai Changxing (born in1958) was the founder and Chairman of the Yuanhua Group in Xiamen. Lai was found guilty of smuggling luxury cars, cigarettes, and other goods valued at 53 billion yuan into China's southern city of Xieman during the 1990s, and bribed 64 government officials.  Lai escaped to Canada in 1999 and the Canadian government said they would consider repatriating Lai if Chinese government committed not to use death penalty on him. After a long extradition battle and diplomatic negotiations of the two sides Canadian government finally deported him to China in 2011. Lai was sentenced to life imprisonment in 2012.
4. Zhang Ziqiang (张子强)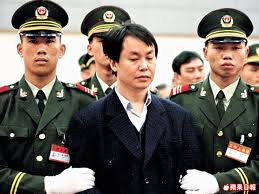 Zhang Ziqiang was from Yulin City, Guangxi province. He was believed to make a plan of kidnapping Victor Li, the son of Li Ka-shing, a Hong Kong business magnate and the richest person of Asia, asking for hundreds of millions of Hong Kong dollars as ransom. The ransom amount was so high and it was recorded in the Guinness Book, but Li did not call the police. On November 12, 1998, Zhang Ziqiang was sentenced to death by Guangzhou Intermediate People's Court.
5. Wan Kuok-koi (尹国驹)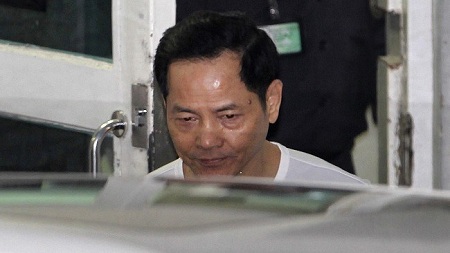 Macau crime boss Wan Kuok-koi, known as Broken Tooth Koi, was the leader of the Macau branch of the 14K Triad in the 1990s. Wan Kuok-koi was accused of loan sharking, money laundering, illegal possession of arms and leading a gang group in November 1999. As head of Macau's 14K triad, Wan launched a brutal battle with several rival triads and dominated lucrative VIP rooms in Macau's casinos.He was arrested after a bomb destroyed the car of Macau's director of investigative police and was adjudged to prison for 15 years.
6. Charles Heung  (向华强)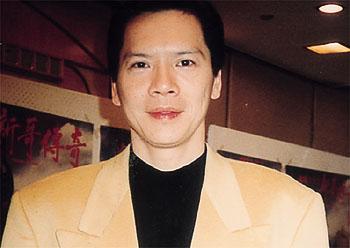 He and his brother Jimmy are both top triad figures in Hong Kong. Both of these brothers apparently truly love film. Charles is a producer but has also been acting in films since the early 70s. Rumour has it that the film True Mob Story starring Andy Lau and Alex Fong was based on the brother's experiences. His father, Heung Chin, was the head of all Triads in Hong Kong and was expelled from Hong Kong in the late 1950s and fled to Taiwan.
7. Henry Fok (霍英东)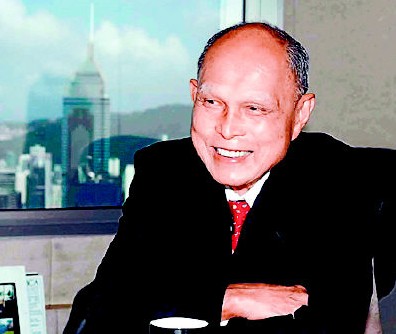 He was reported to be the headman of the 14K Triad in Hong Kong. Henry Fok rose to fame by transporting United Nations-embargoed goods including weapons to China during the Korean War in the 1950s. His son was also wanted by the United States for smuggling arms.
8. Liu Yong (刘涌)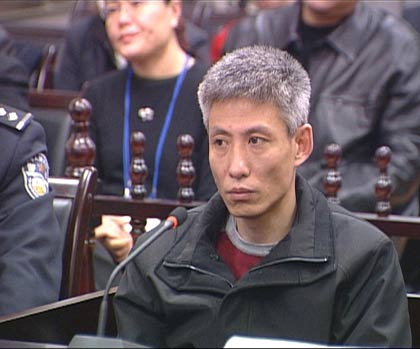 Liu Yong is believed to be a gang leader in Shenyang, Northeast China's Liaoning province. Liu Yong was the former chairman of Shenyang Jiayang Group, he was accused of organizing, leading and participating in a mafia-style group, wilful and malicious injury and illegal business operations. He was also sued with tax evasion, extortion, illegally holding arms and bribery. He was sentenced to death by the Tieling Intermediate People's Court in 2002.
9. Hsu Hai-ching (许海清)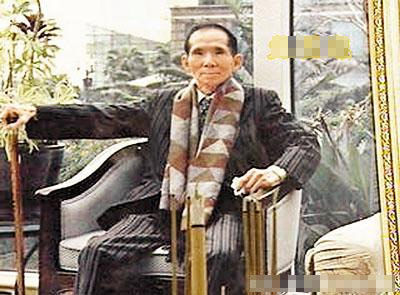 Hsu Hai-ching was best known by the nicknames "Mosquito Brother" and "the Final Arbitrator of Underworld" in Zhu Lian Bang or The Bamboo Union, which has more than 10,000 gang members in the world. The Bamboo Union's members participated in all most all illegal activities you can imagine- from prostitution, gambling and extortion, to gun-running, drug-smuggling and human trafficking on a global scale. Hsu died on April 6 2005 at the age of 93 and in his funeral more than 10.000 underworld figures worldwide attended the ceremony.
10. Zhou Guanglong (周广龙)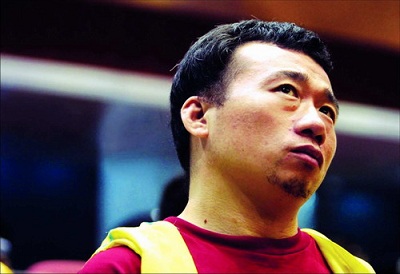 Zhou's crime started in 1990 when he collected extortion money at the railway station in Guangzhou. He then monopolized some major transporting markets along the railway lines. In 1999, Zhou founded a "company" to control Guangzhou-Lanzhou and Guangzhou-Xian and other cargo railway lines. Those who would not cooperate with him were severely beaten and forced to withdraw from the market. Zhou was sentenced to death in 2012.