Top 10 Best Chinese Movie Actresses of All Time
Chinese film industry saw numerous outstanding film actresses and the following 10 female Chinese movie stars are milestones of Chinese film history, their effort, their achievements, their charisma and those roles played by them have become one of the most important parts of Chinese film history.
Below is the list of the 10 best Chinese film actresses in Chinese film history.
1. Ruan Lingyu 阮玲玉 (1910 ~ 1935)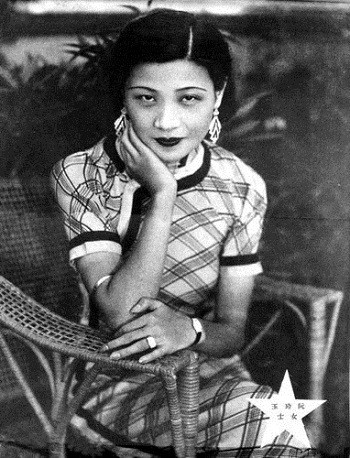 Ruan Lingyu was the first Chinese actress widely praised by the society. Since her first starring film "A Married Couple in Name Only" in 1927 Ruan Lingyu had played roles in 29 films. Her appearance marked that Chinese film performing arts got rid of the modern drama mode and started the road of realism acting. Ruan created various women images of all social classes in old China in her short life, Her outstanding performance in the film "The Goddess" reached the highest level of Chinese performing arts in the silent movie era, it still shines immortal glory today.
2. Hu Die 胡蝶 (1908~1989)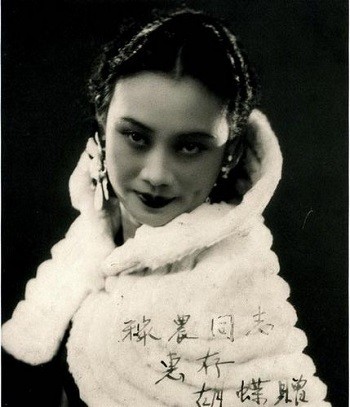 Hu Die's acting career lasted from the late 1920s to the 1960s. However, her most glorious period was from the 1930s to the 1940s. In the early 1930s, she starred in China's first sound film "Sing-Song Girl Red Peony", she successfully portrayed the image of an good-natured and somewhat ignorant woman who endured her husband's abuse and oppression but did not dare resist. In the first left-wing film "Raging Torrent" the role Xiujuan played by her were full of resistance spirit and very rich in inner world. Her performace in the film "Sisters" was the peak of her performance life.
Hu Die played mother, female teacher, actress, prostitute, working woman and many other roles, her refined temperament and sincere performance won her the title of "Movie Queen". She acted in both the silent and sound film eras, becoming one of China's most outstanding actors in the 1930s and 1940s.
3. Bai Yang 白杨 (1920~1997)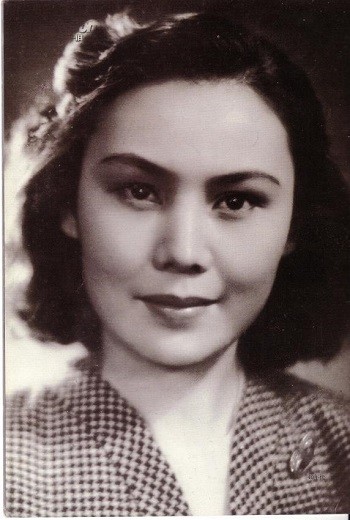 Bai Yang's first major film was the 1936 movie "Crossroads". In the film, she successfully potrayed a cotton mill coach Yang Yiying, a naive young bourgeois woman. In the 1940s, she starred in films "Eight Thousand Li of Cloud and Moon" and "The Spring River Flows East".
Her acting career lasted until the 1960s, she starred such films as "For the Sake of Peace", "New Year's Sacrifice" and others. She reached the peak of her performance ability in the 1956 film "New Year's Sacrifice". Her performance were natural, subtle and distinctive, revealing unique charm of oriental women.
4. Shangguan Yunzhu 上官云珠 (1922 – 1968)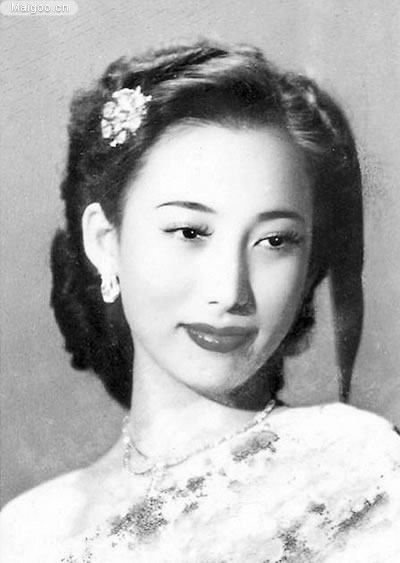 Just a look and a few moves could make a small character gleam on screen and impress the audience, Shangguan Yunzhu had such excellent artistic skill. In her short life, she created lots of very different characters such as traitor's wife in "Dream in Paradise", manager's wife in the "The Spring River Flows East", and a devoted housewife in "Myriads of Lights", a weak widow in " Early Spring ", etc. All these roles left a deep impression on audience.
5. Zhou Xuan 周璇 (1920~1957)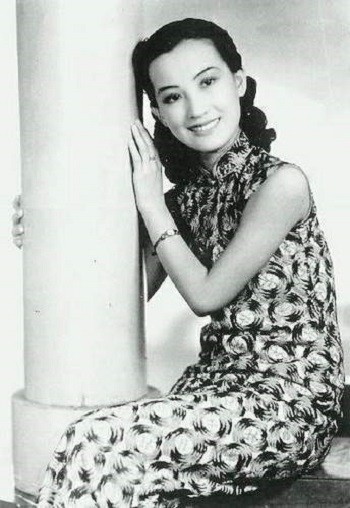 Her sweet, touching "Golden Voice" and sincere, natural screen image has been engraved in the heart of the audience. In 1934 she became one of the top ten singers in Shanghai and was known as the "Golden Voice". Her 1937 film "Street Angel" helped her rise to fame as a movie star. The two episodes of the film "Four Seasons Song" and "The Wandering Songstress" were the most impressive to audience. In 1938 she acted in nearly 20 movies including "Meng Jiang Nu", "Lee San Niang", "Dong Xiaowan" and "The West Chamber". In 1943 she starred in "Fisher Girl", "Dream of Red Mansions" and other films. After the victory over Japan she went to Hong Kong and starred in "An All-consuming Love", "You're Smart in One Way, I in Another", "Memories of the South" and other films. Her touching screen images and beautiful songs will long remain in people's memories!
6. Qin Yi 秦怡 (1922 -)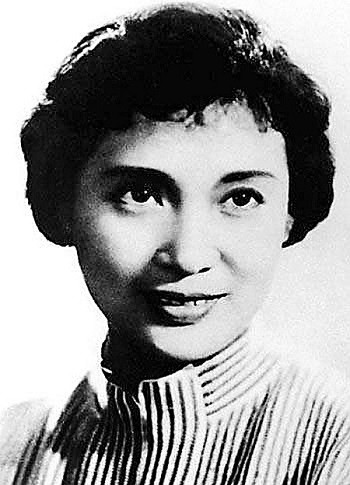 Qin Yi was born in 1922 in Shanghai. She is a famous drama actress and performing artist. In 1938 she entered the Chinese Film Studio as a actor. In 1946 she rose to fame for her performance in the film "Remote Love". In the 1950s she starred in film "Flower of Acanthaceous Indigo" and became known to Chinese audiences. With the 1983 drama "Under the Eaves of Shanghai" she won 1st Golden Eagle Award for Best Actress. She acted in more than 30 films and attracted generations of fans with her real, natural acting skills.
7. Liu Xiaoqing 刘晓庆 (1951~)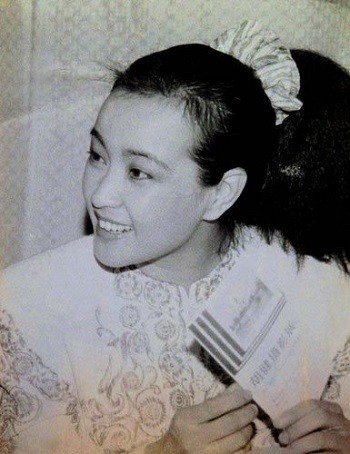 Liu Xiaoqing, born in 1955 in Chongqing city, was a famous Chinese movie star. She started her acting career in 1975. In 1987 she won the Golden Rooster Award for Best Actresss with movie "Hibiscus Town". Her major works include 1988 film "The Savage Land", 1991 film "The Last Eunuch", 1995 TV series "Wu Zetian",  2005 TV series "Lotus Lantern". She still acts in many movies and dramas today.
8. Brigitte Lin 林青霞 (1954 ~)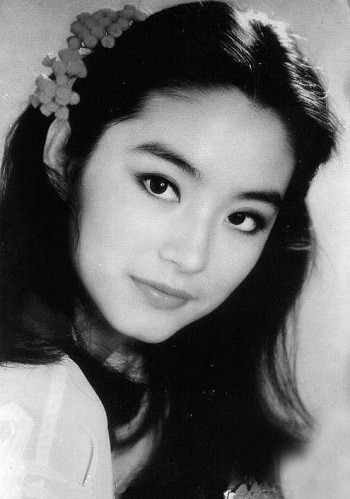 With the title of "Forever Oriental Beauty", Brigitte Lin is an internationally renowned Chinese film actress. The 16-year-old Brigitte became a new star when she played the leading role Jiang Yanrong in film "Outside the Window". What impressed movie fans most were film adaptations of Qiong Yao's novels including "Cloud of Romance" and "Moon Fascinating Bird Sweet". His 1990 film "Red Dust" helped her win the 27th Golden Horse Best Actress. Brigitte Lin created countless classic images and is still regarded as a great beauty even today.
9. Gong Li 巩俐 (1965~)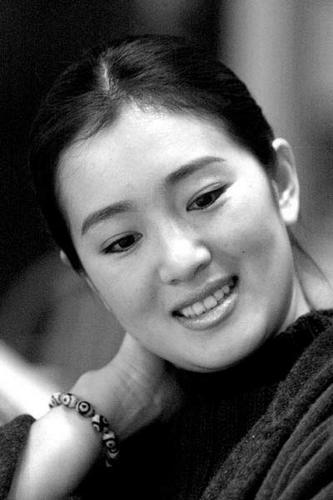 Gong Li sprang into fame with the 1987 movie "Red Sorghum". In 1992 she won the Venice International Film Festival Award for Best Actress with the film "The Story of Qiu Ju". Her other major movies include "Farewell My Concubine", "Raise The Red Lantern" and "Ju Dou". She was the first Chinese actress winner at the Venice Film Festival and was listed in the "50 Most Beautiful People in the World" by People Magazine.
10. Maggie Cheung 张曼玉 (1964~)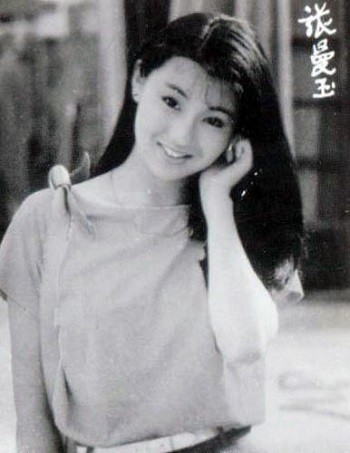 Maggie was born in Hong Kong in 1964. She won the runner-up in 1983 Miss Hong Kong contest. Her debut film was the 1984 movie "The Frog Prince". In 1992 Maggie Cheung won the 42nd Berlin International Film Festival for Best Actress with her excellent perforamnce in the film "Ruan Lingyu". In 2004, Maggie Cheung won the 57th Cannes International Film Festival for Best Actress with the French film "Clean". Her other major films are "As Tears Go By (1988)", "Days of Being Wild (1990)", "Ashes of Time (1994)" and "In the Mood for Love(2000)".