5 Kung fu Schools in Amazing Locations in China
We all know China is famous for martial arts, whether kung fu movies or the amazing feats displayed by Shaolin Warrior Monks. As a result ever increasing numbers of foreigners from all over the world flock to China to combine Chinese culture, travel, and learning martial arts. Not only is this style of travel more accessible than ever it is extremely affordable and rewarding.
Foreign adventure travelers looking for these experiences are generally aged between 18-60 years of age, and normally have three things in common. The desire to learn from authentic Chinese martial arts masters, a willingness to experience the bitter pill of training kung fu, and a yearning for self-improvement, as well as meet health and longevity goals.
As the number of kung fu schools in China increases it has become increasingly difficult to choose the right school. Therefore, I have only included in this list the very best schools that offer all-inclusive training, accommodation and food and can easily accept foreign students.
But where are the best places to learn these arts? For my part I have spent over 10 years traveling and studying martial arts in China and this is my list of some of the best kung fu schools in China based on location and environment.
1. Wudang Hongdao Kung Fu School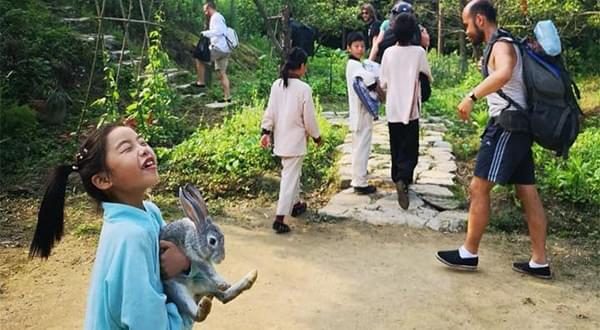 The school is located within the Wudang Shan Scenic Area approximately 3km from the cable way. Nestled below the road this unique school offers students, the chance to learn Wudang Kung fu, Taichi and Qigong from a Taoist master. The energy, and the environment is peaceful and serene. A magical place to learn, drink tea with the master and experience daily life on Wudang mountain. The best times to visit this school are from March to November and the school is suitable for all ability levels and ages. The only downside is that the master does not speak English, however providing you approach this with a sense of fun and a translation app it will not be a barrier to your learning and overall experience. One-month food accommodation and tuition at this school costs less than $860 USD.
2. Rising Dragon Martial Arts School
Located in Yongping approximately an hour from Dali City in Yunnan Province this school is within a Buddhist Monastery on the foothills of the Himalayas. Not only will you get an authentic feel from the training, but the environment itself offers an additional challenge of training at altitude. 1700 meter above sea level to be exact! From May to July the school offers a special Kung fu Bootcamp specifically for those focused on weight-loss. However, these camps are no quick fix. Normally attendees will train intensively for 1-3 months. In that way the weight-losses are permanent and truly life changing. One-month food accommodation and tuition at this school costs 700 UK pounds.
3. Yangshuo Taichi School
Located in Tian Jia He Village, Yangshuo this school is surrounded by stunning karst mountain rock formations. Close to the river Li you can enjoy this schools relaxing vibe, and taichi training. Beautiful walks, bicycle rides, and an abundance of local restaurants provide a welcome distraction from training. While those interested in more physical thrill seeking pursuits when not learning taichi or push hands can opt for rock climbing. One of the best climbing spots in Yangshou is the 'Jiu Ping Shan' (Wine Bottle Crag). This technical rather than strenuous cliff face has something for everyone with climbing difficulties ranging from 5.6 to 5.11. One month's food, accommodation and tuition for 820 Euros.
4. Tianmeng Shaolin Kung fu Academy
Nestled within a beautiful scenic area, the school is close to both the Taishan and Mengshan National Park, in Shandong Province, Northern China. At this school student's can learn a number of different traditional kung fu styles as well as calligraphy, and kung fu traditional culture. The best time to visit this school is in the spring and summer, during this time the area is green, and blooming with life. One-month accommodation, food, tuition and a single room for as little as $820 USD.
5. Shaolin Wugulun Kung fu Academy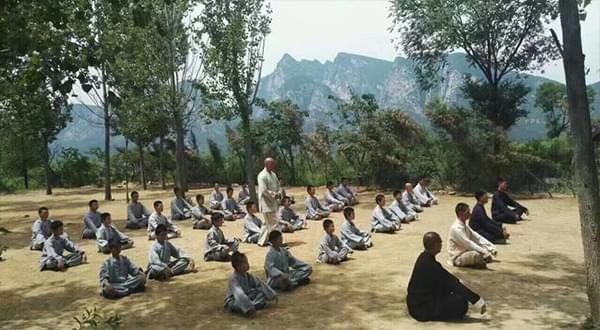 No list of kung fu schools in China would be complete without one that represents the best of attributes of Shaolin Kung fu. The Shaolin Wugulun Kung fu Academy is just that. It offers authentic old school Shaolin kung fu, and is Located in the middle of the Songshan Huangzhai Scenic Area. A small family run school, qi cultivation, proper breathing techniques, and meditation play a large part in the kung fu training. The best times to visit this school are in spring and late summer. Winter months should be avoided due to the basic nature of the dorm accommodation provided. And no visit to this school would be complete without at least one visit to the original Songshan Shaolin Temple. One-month food, accommodation, and tuition staying in their dorm accommodation is 6000 CNY.