11 Best Coffee Shops in Beijing You May Want to Try
If you've never been to China, you might imagine that it is a land of tea drinkers; but while China certainly has a tea-drinking tradition that stretches back millennia, in recent years, coffee culture has really taken off in the nation's vibrant capital.
Whether you are a student in the city who wants a place to study, an expat looking for a caffeine fix, a tourist in need of a spot of tranquility or even a local curious to try somewhere new, Beijing is sure to have the coffee shop for you. Here's our top 11.
1. The Bridge Café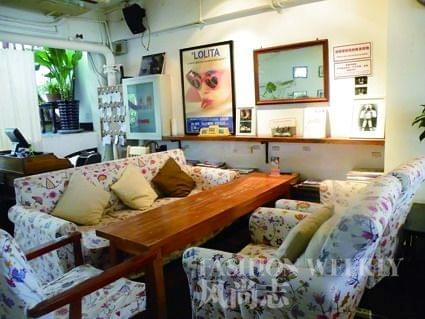 Located in Beijing's famous student quarter of Wudaokou, most foreigners who arrive to study Chinese in one of the local universities quickly discover The Bridge Café. The place offers two floors of comfortable furniture, homely décor and Wi-Fi that works…most of the time! The coffee is decent quality, as is the relatively inexpensive food. In the summer, you can sit on the roof in an oasis of calm and watch the world go by below.
2. Soloist Café
Located near Qianmen in one of the most atmospheric parts of town and not far from Tiananmen Square, Soloist Café is renowned as one of Beijing's top spots for great coffee. This place roasts its own beans, making it the perfect destination for true aficionados. They have a wide range of pour-over coffees as well as high-quality espressos, and the place is decorated with an eclectic assortment of furniture and fittings.
3. Maan Café

Maan Café is the place to head if you're serious about your desserts as well as your coffee. This chain of several establishments throughout the city is Korean-run and is most famous for its range of waffles. With a couple of branches in Chaoyang District, a few in Haidian plus others dotted around the city, you should never be too far away from a Maan. If you are fed up of Chinese food and crave something different, you can also try their tasty range of Korean dishes.
4. Nespresso Boutique

This one might seem like a bit of a strange entry to our list, but anyone who owns a Nespresso machine will understand. This boutique, located in the famous Sanlitun area known for nightlife, offers a broad range of Nespresso products and a bar where you can try before you buy. Another insider tip: the Shanghai Dumpling Restaurant across the road serves excellent xiaolongbao, Shanghai-style soup-filled dumplings.
5. Café Flat White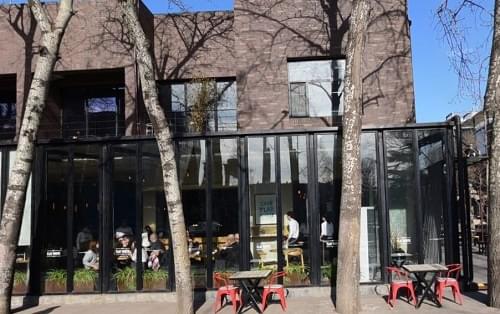 Inspired by New Zealand coffee shop culture and taking its name from the iconic NZ drink, this chain began life in the 798 art district, but now boasts 10 locations in the city and counting. They offer an intriguing range of locally-roasted specialist coffees imported from around the world – although a good place to start might be the eponymous Kiwi brew. The chain also offers a range of other beverages and tasty food. Staff are generally friendly and helpful.
6. Barista Coffee Roasters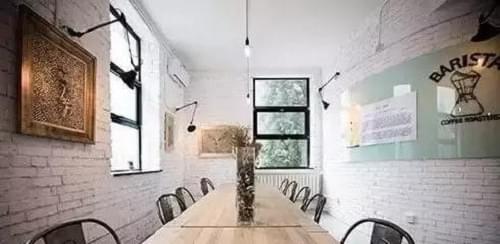 A hip and stylish Third Wave coffee shop that some might claim serves the best coffee in the city, Barista is a place to hunt down for those who want something a bit more special than a Starbucks caramel macchiato. Conveniently located near the Yonghegong Lama Temple subway stop a short walk down the fashionable Wudaoying Hutong, the staff here prepare their excellent coffees with meticulous care using a high-end commercial coffee machine. Be warned, the place is tiny – so you might well find there's nowhere to sit.
7. Moka Bros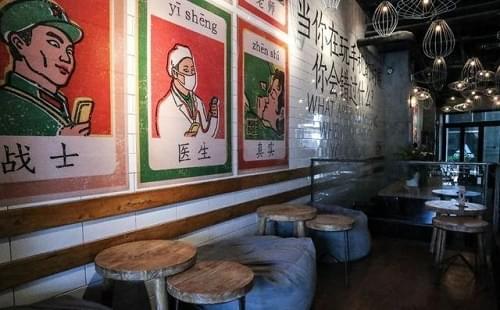 There are now several branches of this café in the city, a place that has quickly established itself a popular destination for Beijing's coffee lovers. One store is located in Sanlitun's Nali Patio, a pleasant and laidback place to eat outside once the long, harsh winter draws to an end and the warm weather returns. Moka Bros also serves a range of healthy international food if you need something more than just a caffeine fix.
8. Café Zarah

This highly-regarded coffee shop is located in the Gulou part of town where the city's traditional Drum and Bell Towers are found. Zarah is an independent café known for serving top-quality coffees as well as delicious breakfasts. Not long ago, this part of town consisted of some of the most interesting mazes of hutongs in the city, although they are now fast disappearing. After a coffee in Zarah, you can take a bicycle tour of the old-style streets that remain.
9. Voyage Café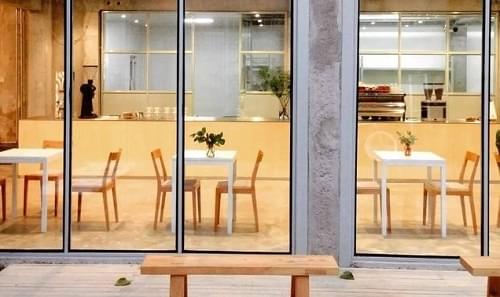 Located on Beijing's über-cool Nanluoguxiang, a street lined with cafés, bars, restaurants and street-food places as well as a full complement of tourist shops, this is a café worth the trip. Although the area has now been developed as a tourist attraction and has lost the fresh and raw edge of five or so years ago, this is still a fun place to spend an afternoon wandering the alleys and rubbing shoulders with some of Beijing's young arty types. Inside Voyage, you will be able to escape from the craziness of the street and relax over a cup of your favorite brew.
10. Cat café, Wudaoying Hutong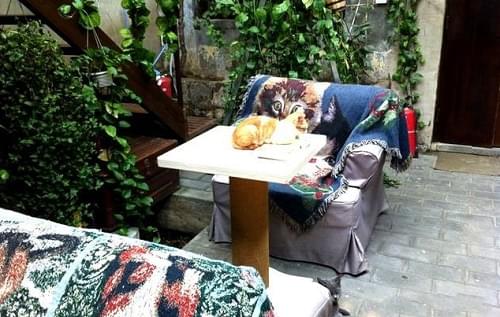 We just wanted to throw this one in there for its novelty value. If you love cats and you love coffee, you can head to Wudaoying Hutong near the Lama Temple to search out a place where you can enjoy both. As you sip your brew, the café's curious felines will pass the time snuggling up to you – or ignoring you, as they see fit.
11. Analog Café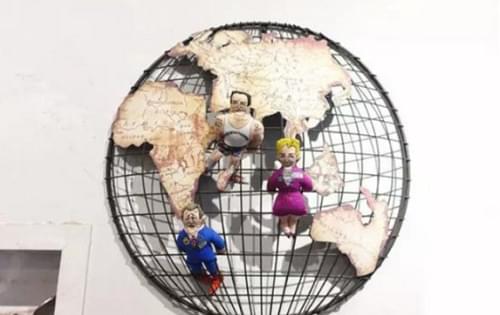 Another café worth checking out down a side street off Naluoguxiang, this coffee shop is housed in a converted hutong building. The original setting for this small and cozy café makes this another one worthy of a detour.
So many more – don't wait
Beijing is a fast-moving and dynamic city. Your favorite café today may be gone tomorrow – so don't wait or you might miss it. On the other hand, new establishments are opening up at just as fast a rate, meaning it's an exciting city to visit or live in for any dedicated coffee enthusiast.
Author BIO
Kathy Gallo is the founder of https://www.dailycupo.com/. She is a health buff, she always believes that perfect health comes from drinking right, and aspires to provide an invaluable guide to the health drinks.