10 Best Foodie Cities in China
China is a country with a vast territory and long history. In this beautiful land different kinds of cuisines are formed. Tasting these special local foods will be a fantastic experience for many travellers. And below is a list of the top 10 Chinese foodie cities you should consider.
1. Taiwan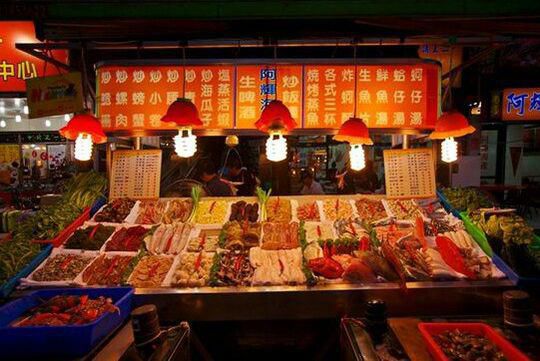 Taiwan snacks, in a narrow sense, refer to a series of street food originating from Taiwan, such as Zhen Zhu Nai Cha (Pearl Milk Tea). Broadly speaking, they should also include those commonly food which flourish and develop in Taiwan such as Sheng Jian Bao (Pan-Fried Bun), Ke Zai Jian (Oyster Omelet), Lu Rou Fan (Minced Pork Rice), Qi Si Ma Ling Shu (Cheese Potatoes), Danzai Noodles, Tan Kao Jipai (Grilled Chicken) and San Bei Ji (Three-cup Chicken).
2. Chengdu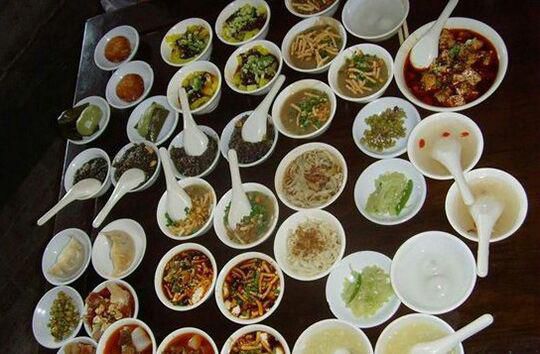 Chengdu cuisine owns unique flavour with various kinds of snacks such as noodles, wonton, dumplings, cold dishes, fried snacks, roasted meat…… You can find more than 200 kinds of snacks with different flavours. You can always see snack food shops in all the streets and lanes of the Chengdu city.
3. Xi'an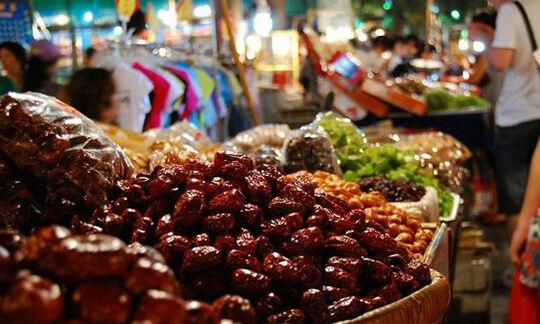 Xi'an has lots of famous snacks, such as Yang Rou Pao Mo (Pita Bread Soaked in Lamb Soup), Rou Jia Mo (Chinese Hamburger), Liang Pi (Cold Noddle with Sesame) etc. On the west side of the Drum Tower is the famous Huimin Food Street which runs 24 hours a day, the most well-known food there include Jiasan Guan Tang Bao Zi (Jia San Steamed Soup Bun), Mayongxin Huanggui Persimmon Pancake and other delicious ethnic snacks.
4. Chongqing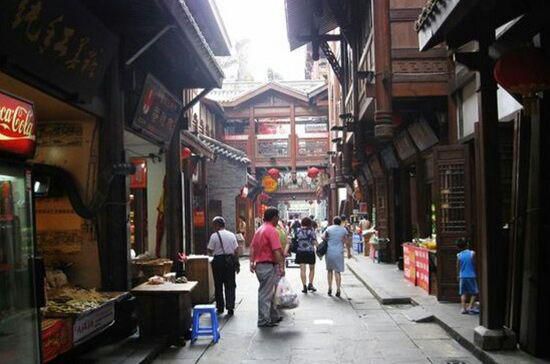 Chongqing deserves the title of "Gourmet Paradise", in every street you can find attractive snacks. Only for Huo Guo Dian (Hot Pot restaurant), Chongqing City has more than ten thousand ones. Just on the 9 sq km Yuzhong Peninsula there are as much as 3000 hot pot restaurants. Chongqing well deserves the reputation of "Hot Pot City",
5. Hong Kong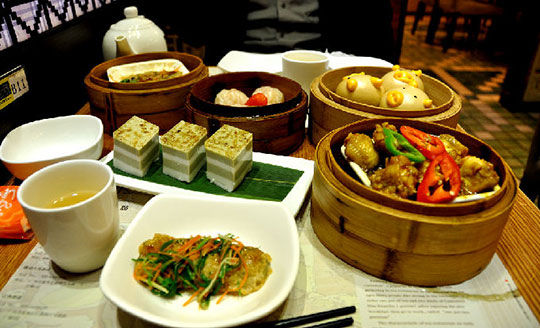 Hong Kong is known as "Gourmet Paradise", Distinctive dining areas are scattered in the Kowloon and New Territories, providing excellent cuisines from Italy, Japan, Thailand, Korea, France, Mediterranean, Russia and other parts of the world.
6. Guangzhou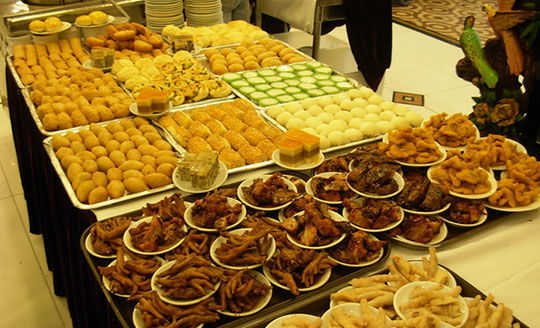 Guangzhou is well-known for its food culture; hence it gets the reputation of "Eating in Guangzhou." Guangzhou cuisine has twenty-one kinds cooking methods and lays emphasis on colour, smell, taste and shape. The classic Guangzhou dishes include Bai Qie Ji (White Cut Chicken), Bai Zhuo Hai Xia (Scalded Prawns), Roast Suckling Pig (Ming Lu Ru Zhu), She Geng (Snake Soup), Hong Shao Da Qun Chi (Stewed Whole Shark's Fin in Brown Sauce) and Qing Zheng Hai Xian (Steamed Seafood).
7. Wuhan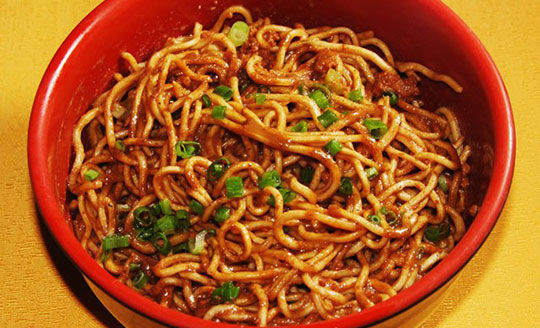 Wuhan snacks are mainly eaten during breakfast. Wuhan people call breakfast "Guo Zao" in local dialect. The common food include Re Gan Mian (Hot Dry Noodles), Mian Wo (Salty Doughnut), Fa Gao, Mian Wo (Fried Pie), Fried Meat Dumplings (Guo Tie Jiao) and so on.
8. Changsha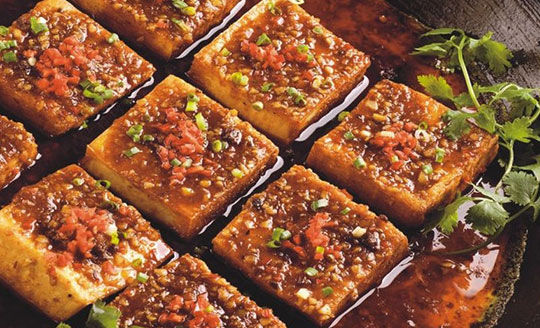 Changsha is the best place to enjoy Hunan Cuisine, one of the major Chinese cuisines. Changsha food features plenty of oil and gorgeous outlook. The most famous dishes include Ma La Zi Ji (Spicy Chicken), Chou Do Fu (Stinky Tofu) and Liu Yang Zheng Cai (Liuyang Steam Food). The best places to enjoy Changsha snacks are Fire Palace (火宫殿) in Pozi Street and Xieguangtou Restaurant (谢光头辣椒炒肉家菜馆) in No. 339 West Laodong Road.
9. Beijing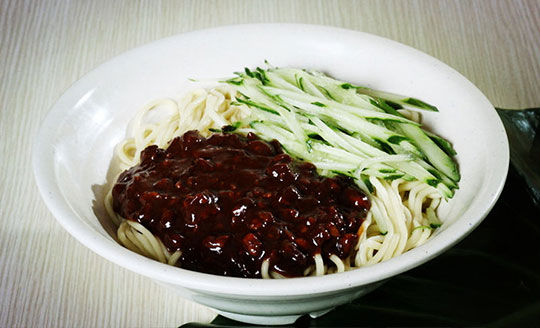 Beijing snacks have a long history and can be found easily in temple fairs or street market. Beijing has about 200 to 300 kinds of snack including side dishes for drinks such as Bai Shui Yang Tou (White Water Sheep's Head), Lao Beijing Bao Du (Quick-Fried Tripe of Old Beijing), pastry making such as Xiao Wo Tou (Small Corn Bread), Rou Mo Shao Bing (Sesame Cake with Minced Pork), and various other snacks such as Ai Wo Wo (Steamed Rice Cakes with Sweet Stuffing), Lv Da Gun (Glutinous Rice Rolls with Sweet Bean Flour). The most classic Beijing food includes Dou Zhi (Fermented Soya-bean Milk), Guan Chang (Fried Sausage), Chao Gan (Fried Liver), Zha Jiang Mian (Noodles with Bean Paste) and so on.
10. Shanghai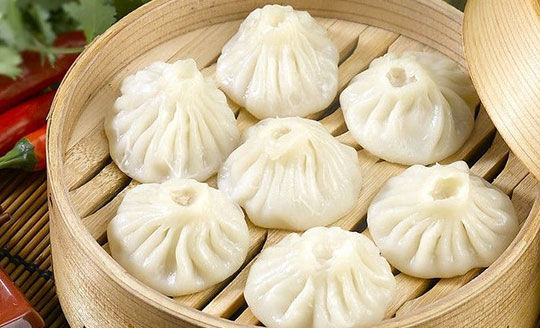 Shanghai is gathering place for various snacks. The tastes feature light, fresh and very digestible. The most famous snacks include are Xie Ke Huang (Crab Shell Cake), Nan Xiang Xiao Long Bao (Nanxiang Steamed Stuffed Bun), Sheng Jian Man Tou (Fried Stuffed Bun), Pai Gu Nian Gao ( Chop Rice Cake) and so on.