10 Dishes That'll Make You Want To Visit Guangzhou
Guangzhou, also known as Canton, is famous throughout the world for its foreign trade. However, if you take a look at Guangzhou's regional cuisine, you'll see that the food is reason enough to make a trip to this rainy, yet beautiful city. Guangzhou cuisine uses a variety of ingredients and is delicious, refreshing and nutritious. Here is a selection of top 10 famous local dishes of Guangzhou city, you may go to Guangzhou and give these dishes a try.
1. Guangzhou-style Roast Suckling Pig 广式烧乳猪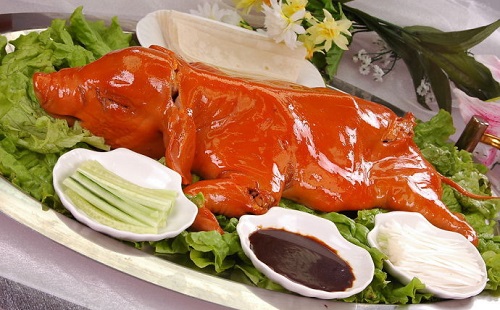 Guangzhou-style Roast Suckling Pig is said to be cooked firstly about 1400 years ago. It is the most representative traditional dish in Guangzhou. The flesh of the suckling pig is tender and the skin is crispy. The texture of the meat is somewhat gelatinous.
2. Boiled Chicken With Sauce 白切鸡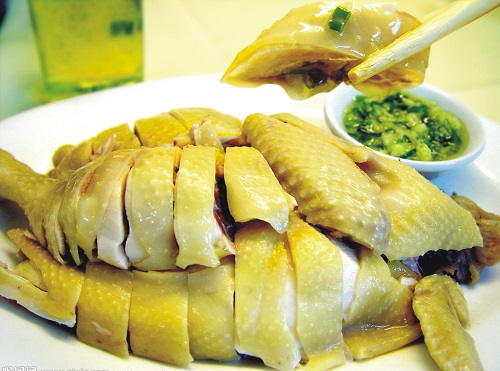 Boiled Chicken with Sauce features original taste of chicken with the least sauces. The cookery is very simple: a boiled chicken is chopped into bite-size pieces and served with soy sauce or a paste of ginger and green onions.
3. Crispy-skinned Roast Goose 脆皮烧鹅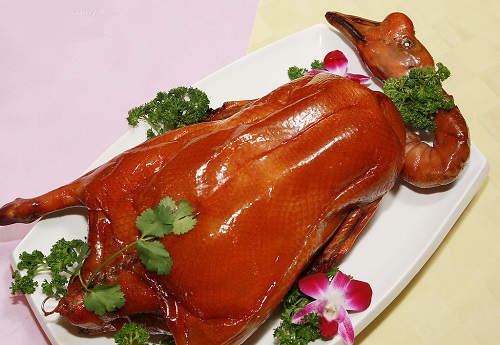 Crispy-skinned Roast Goose is a traditional barbecued dish of Guangzhou. The medium or small-size black goose is most suitable to make this dish. With golden-red color, tender meat and crisp skin, the roast goose is very tasty. The most famous restaurants to try this dish are Yu JI Roasted Goose Restaurant and Shen Jing Roasted Goose Restaurant.
4. White Gourd Bowl With Eight Ingredients 八宝冬瓜盅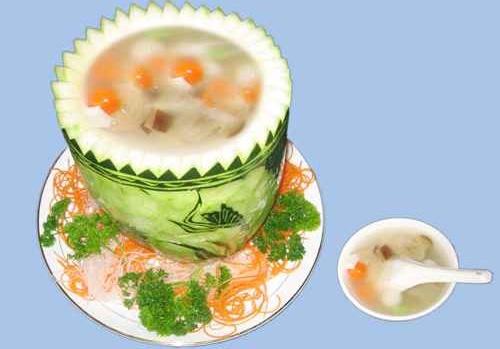 This dish is a very interesting soup contained in a white gourd.  First steam the main materials like lean meat, ham, crab flesh, fresh oyster, Chinese mushroom for one hour and then put them into the container made of white gourd and steam for about 25 minutes again. This soup is delicious and fresh and is particularly suitable for summer.
5. Lobster Poached In Chicken Consomme 上汤焗龙虾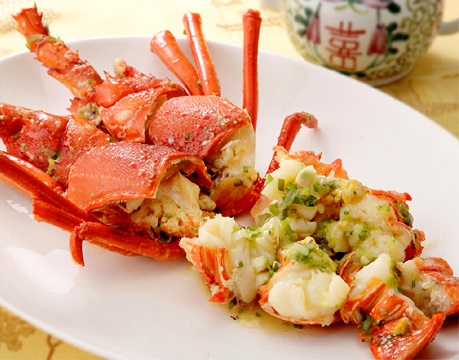 This dish was developed Chinese and foreign cookery. It is a nutritious seafood dish made from lobster and chicken consomme. The dish features white fresh meat, high protein, and low fat and is often served in weddings.
6.  Steamed Seafood 清蒸海河鲜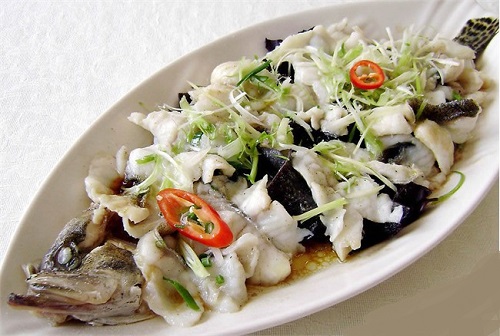 Guangdong is near the southern coast of China and fresh seafood is a specialty in Guangdong cuisine. Guangzhou Steamed Seafood uses a small amount of soy sauce, ginger, and spring onion to bring out the natural sweetness of the seafood.
7. Braised Pigeon 红烧乳鸽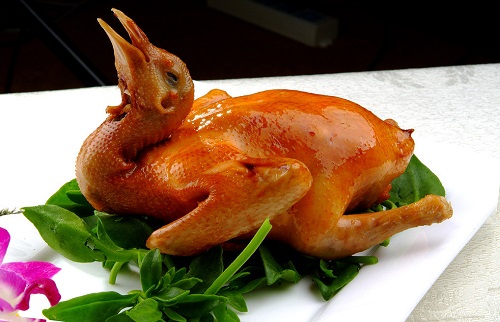 Braised Pigeon is a classic Guangzhou dish. Pigeon's flesh is thick and tender and rich in protein and other nutrients. First put the pigeon into seasoned soup until flavor is absorbed. And then fry it in boiling oil. This dish, exceptionally fresh and tender, tasty, fat but not greasy, is regarded as one of wonderful Guangzhou cuisines.
8. Fried Freshwater Fish Balls 香滑鱼球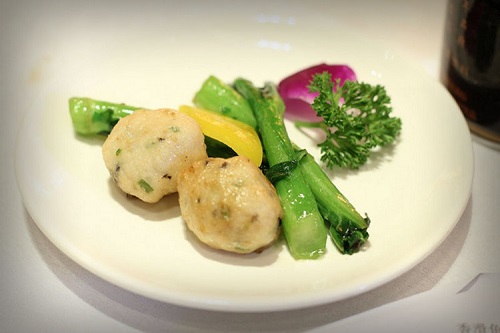 This dish is commonly seen in Guangzhou cuisine but it is very toothsome. The main material is fish balls made by dace – a kind of fresh water fish. A green vegetable together with fish balls is a wonderful combination.
9. Sweet And Sour Pork 糖醋咕噜肉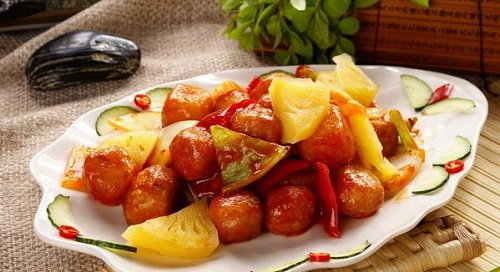 Sweet and sour pork is a popular Guangzhou cuisine and can be found all over the world. Traditional Guangzhou style sweet and sour pork recipe uses rice vinegar and ketchup to bring out the sour taste. The origin of sweet and sour pork was 18th century Canton or earlier in Qing Dynasty in order to cater to foreigners in Guangzhou.
10. Slow Cooked Soup 老火靓汤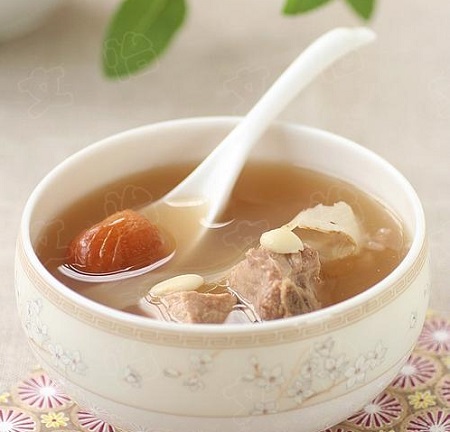 People in Guangzhou have been enjoying this soup for ages as a way to cope with the hot and humid climate to remove internal humidity. Put meat and various ingredients into a clear broth and simmer under low heat. It is a time-consuming process for the soup will be simmered for several hours.