Top 8 Photo Sharing Apps In China
In the modern era photo sharing apps and smart phones are always linked together. Therefore it is not a surprise to know that in China there are millions of companies working on start ups to present the best photo app to their customers. Although there was a time when iPhone was considered as the best phone in terms of photo sharing but now it has been known for some limitations such as: it has limitations in Instagram and it is the only phone that has such limitations, it does not have any brow-sable photos on the desktop and it has ability to support just four apps. Keeping such limitations in view Chinese companies have introduced that are considered much better than iPhone. Here we are going to mention 8 top photo sharing apps in China that support a number of social networking sites.

1. Camera360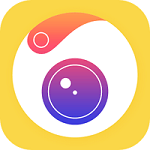 Camera360 is supported by android phones and it is claimed that it was used by 250 million users in 2014 while this figure has increased to 500 million users till now. It is more popular and supported with more features than Instagram. Its users can edit photos with stickers and other accessories. Any other feature is that user can upload photos as cloud and create puzzle pattern on the photo.
2. PaPa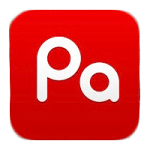 Another photo sharing app highly used in android and iOS is supported with an interesting feature of adding sounds to the photos. Although it is an amazing feature but in future it might be replaced because of new coming video apps.
3. Photo Wonder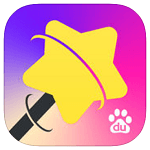 Another feature of photo sharing app is introduced by Photo Wonder which became the mega search engine in China. Its main feature is that it allows it user to go through filter before taking a photo. That's not all there are some other amazing features too such as photo collage features and it also allows the users to download different photo frames and stickers for photo editing.
4. PIP Camera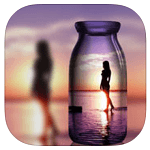 Not only in China, PIP photo editor is famous all over the world with its extra nontraditional filter oriented apps. It helps you to decorate and frame your photos with amazing things such as computer screens, glasses and umbrellas.
5. Vida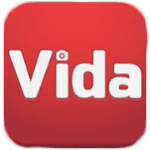 Vida is the newest app and it is very amazing in its features. It is not only famous in China but also around the world. A very interesting feature of Vida is that it can be themed itself so that its pink colored scheme changes easily. It has some unique features like it supports group sharing photos that you have captured with your friends. It is supported with 10 extra features which make it unique from other photo sharing apps.
6. Photosola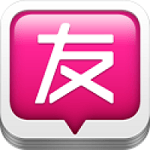 Photosola is known as YouTu in Chinese and it is an innovated sort of work which is leading round the Asia. This app has developed a lot with its extra amazing features such as animated GIFs and some east to make collages. It is featured with some light options such as it has 15 filters that are quite simple in nature with slight variations of color scheme and lack amazing color effects.
7. TuDing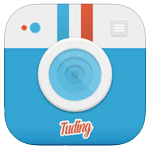 TuDing is introduced by a Finnish company that claims of having 3 million users. The app is supported with a feature of calendar so the user can schedule a photo per day to upload. It is featured with 20 filters that are known to be the largest number of features till now. It has different collage styles with good color effects.
8. LomoKR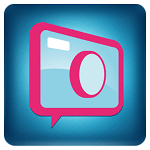 LomoKr is introduced by a company known as MobSharp which is still not very developed. One of the limitations of this photo sharing app is that it does not have any Android version till now. You have to register before making any account to log in into social media websites. It has a large number of users mostly with the age ranging from 15 to 25. It is featured with 15 filters that have some unique options that are popular among the users.
In the modern world where everyone is busy in taking photos and it has been estimated that every individual captures a single photo after every two seconds. So there is a great need of some popular and highly featured photo sharing apps as it is a great fun to share photos with your friends on social media. Advertising them makes them even more popular. Such trend is followed in China also and several companies are working on pr