Top 8 Most Beautiful Deserts in China
People normally think of a desert as a hot, barren place without surface water. But desert can also be beautiful in travelers' eyes. There are a couple of deserts in China and they cover one-third of the country. Below are 8 most beautiful deserts in China for you to explore:
1.  Badain Jaran Desert in Inner Mongolia 巴丹吉林沙漠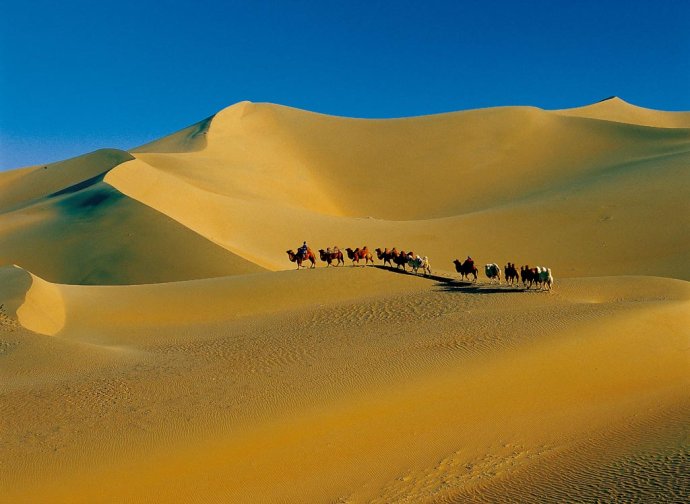 Badain Jaran Desert is situated to the north of Alashan Youqi in Inner Mongolia. It is the third largest desert in China and fourth largest in the world. The desert is famous for its "four features" of queer peaks, sound-sand, lakes and springs.
2.  Taklimakan Desert in Xinjiang 新疆塔克拉玛干沙漠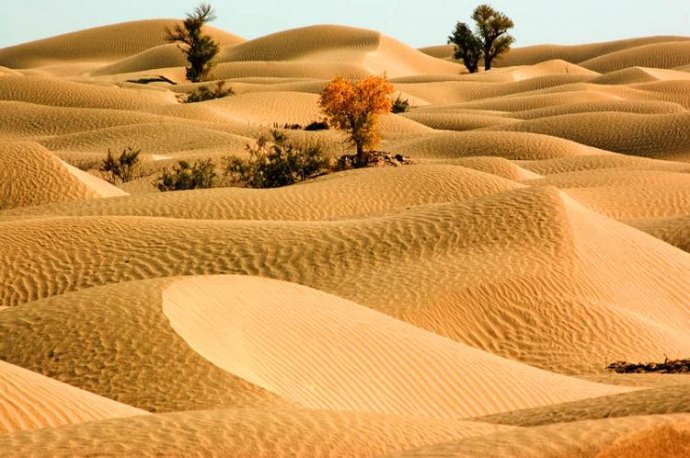 The Taklamakan Desert lies in the Xinjiang Uyghur Autonomous Region. It is one of the largest sand deserts in the world. The average relative height of sand dunes is 100-200 meters, maximum reaches 300 meters.
3. Gurbantunggut Desert in Xinjiang 新疆古尔班通古特沙漠
The Gurbantunggut Desert is located in the central part of Junggar Basin. It is the second largest desert in China after Taklamakan Desert. Sand dunes cover 97 percent of the desert. About 100 plants grow in the desert, many of which are good sand-fixing plants and pasture grass.
4. Singing Sand Dunes & Crescent Moon Spring in Gansu 甘肃鸣沙山与月牙泉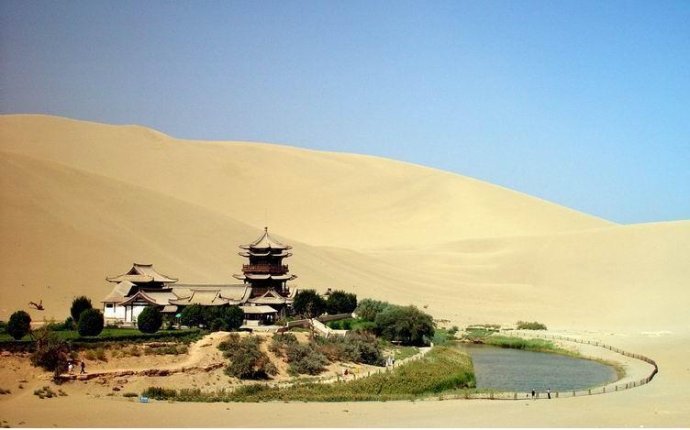 The Singing Sand Dunes & Crescent Moon Spring are 7 kilometers away from Dunhuang and cover a total area of around 200 square kilometres. The sand dune will create singing sound when people tread or slide on the surface of the sand, hence came the name of Singing Sand Dunes. The Crescent Moon Spring derives from the crescent moon shape the small pool of spring water between two large sand dunes. Both are very famous tourist spots in China.
5. Shapotou in Ningxia 宁夏沙坡头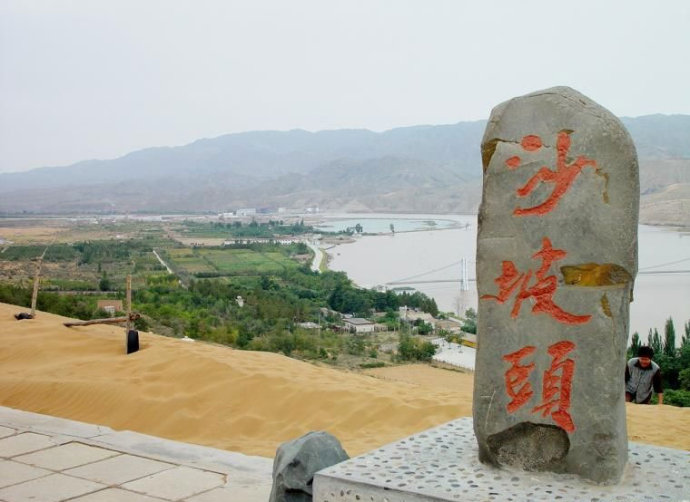 Shapotou Desert is situated in Zhongwei County, on the north bank of the Yellow River. Shapotou is widely recognized as the Capital of Sand. Standing on the sand hill, you can see the desert extending to the north, and to the south, a boundless oasis.
6. Tengger Desert, Inner Mongolia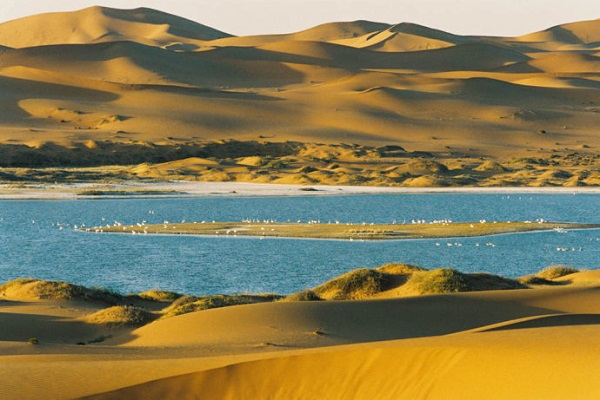 Tengger Desert is located in Inner Mongolia Autonomous Region. It is the fourth largest desert in China. Tengger Desert is a mixture of desert, wetland, lakes and the Great Wall.
7. Kubuqi Desert in Inner Mongolia 内蒙古库布齐沙漠
Kubuqi Desert is situated in the highlands of north Ordos. This splendid desert is shaped like an elongated band which extends around 400 kilometers east to west. It is the closest desert from Beijing and offers rich experiences and beautiful scenery such as an oasis, wetlands, grasslands and lakes.
8. Shahu Desert, Ningxia 宁夏沙湖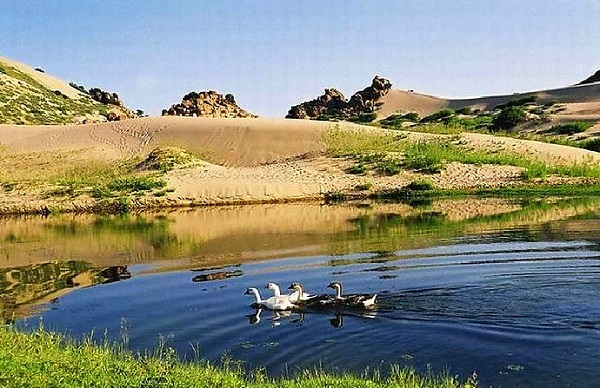 Shahu Desert is situated 56 kilometers east of Yinchuan. Shahu Lake in the desert is a rare natural ecological phenomenon in desert-infested north China. The reed marshes in the lake are a natural home for more than 100,000 animals in more than 140 species.