Top 6 tourist attractions in Hong Kong
Hong Kong is an international city, like none other in the world, mixing both Chinese and British cultures. A major financial center of Asia, Hong Kong is a place where fortunes are made and lost every day, where action movies are filmed, and a place teeming with fashion and glitz. If you ever decide to visit this city, there are some must see attractions that you can't pass up.  Visiting Hong Kong will be a life altering experience that will leave an indelible impression on you.  Be sure to bring your camera, some extra cash and most importantly your sense of adventure.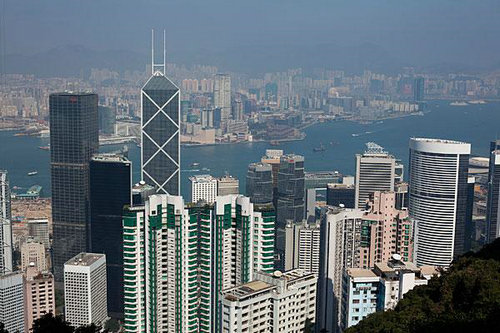 1. Victoria Peak– Receiving 7 million visitors per year, Victoria Peak offers stunning vistas of Hong Kong's magnificent skyline and the mountainous terrain it occupies; it is the highest mountain on Hong Kong Island. In order to reach the apex of the mountain, tourists travel via tram to the peak.  Arriving just before sundown will offer you the most scenic views.  If you have an appetite while on the mountain, Burger King, Starbucks or Bubba Gump will surely quell your tummy's tingling.
2. Hong Kong Disneyland – Hong Kong Disneyland has six themed areas including Main Street, USA, Fantasyland, Adventureland, Tomorrowland, Grizzly Gulch, and Toy Story Land. Some of the attractions include Space Mountain, Sleeping Beauty, Festival of the Lion King and Hong Kong Disneyland Railroad. Located on Lantau Island, the park attracts over 5 million visitors per year, and is a great destination for families visiting Hong Kong.  The park has varying hours, depending on the season and has a daily fireworks show.  The Metro Transit Rail has a direct line to Hong Kong Disneyland that runs every 4-10 minutes.
3. Avenue of the Stars– Paying tribute to the Hong Kong film industry, Avenue of the Stars is located in Tsim Shau Tsui Promenade next to the Salisbury Garden. Located on Victoria Harbor, tourists are privy to stunning views of the bay. Here tourists will be greeted with a 2.5 meter statue of Bruce Lee.  Plaques of other stars include Jackie Chan and John Woo.  Every Saturday between 7 and 10 pm, aspiring musicians perform at the Avenue of Stars.
4. Big Buddha and Po Lin Monastery – At 34 metres high, the Tian Tian Buddha overlooks Hong Kong while sitting poised in the lotus position on Lantau Island.  Costing 60 million Hong Kong dollars to make, the site allows visitors from 10 am to 5:45 pm. The Buddha's right hand is raised to signify the expulsion of suffering and his large ear lobes represent enlightenment and happiness.  To arrive at the Big Buddha statue, tourists can take the train from the MTR Tung Chung Station or ride the Catch Ferry from Central Pier 6. Enjoy a cup of tea and some vegetarian eats at the monastery's eatery.
5. Temple Street Night Market- Also known as Man Street, Temple Street Night Market is a lively flea market offering everything from men's clothing, to Chinese medicine, to counterfeit goods and hosts an annual festival.  Fortune tellers offer their services to the wandering souls that populate this street.  The street has been featured in many Hong Kong movies including "The Mean Street Story", "God of Cookery", and "The Prince of Temple Street."
6. Lan Kwai Fong- The central location of bars and restaurants, Lan Kwai Fong is located in Wyndham and D'Aguilar Street.  White collar workers blow off steam from their finance jobs during the bars' happy hours. It wouldn't be uncommon to spot a celebrity dancing till dawn in Lan Kwai Fong. Thai, Indian, Portuguese and Vietnamese cuisines are just a few of the types of eats that you can sample on this street.
The above content is a guest article by China Newz, a blog that covers all things about China, including politics, history, economics and culture.