Top 6 Adventure Places in China
If you're constantly looking for adventures and there's really no limit to your need for an adrenaline rush, then wherever you go, you'll be on a lookout for a thrill. Depending on what your preferences are when it comes to getting out of your comfort zone, there are many ways to quench that thirst for adventuring no matter where you are.
Today I want to talk about what China has to offer to everyone looking to test their limits while traveling through this vast and versatile country. There's something for everyone here, as long as you know where to look. Here are top 6 adventure places in China that you should definitely not miss out on.
1. Zhejiang and Diving Adventures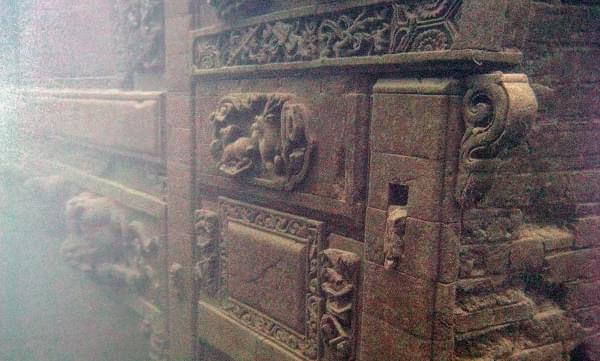 How apt are you at diving? If you're no stranger to exploring the depths of unknown waters, then head out to Zhejiang as soon as the opportunity arises. There are many reasons why this diving experience is like no other, but the main one lies in the submerged Lion City that can be found almost 80 feet under the surface of the Thousand Island Lake (Qiandao Lake). It's a uniquely scary experience to dive among the forgotten buildings of a city that was lost 50 years ago to deliberate flooding and the experience will keep you on edge the whole time, there's no doubt about that.
2. Tianmen Mountains and the Glass Plank Walk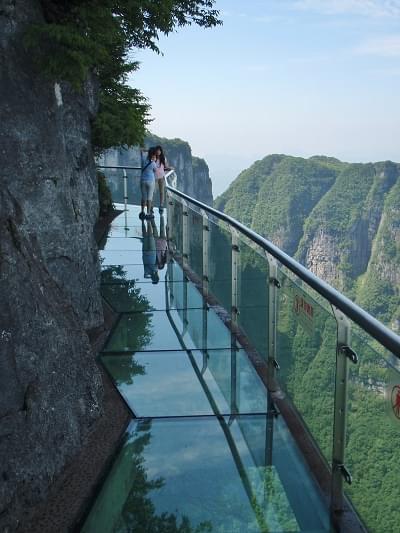 If you've decided that hiking and mountain climbing isn't extreme for you anymore, Tianmen Mountains are offering an exciting, though daunting adventure. Not only do get to look at breathtaking scenery during your 7 mile walk, but you get to see exactly what's happening beneath your feet, since the floor is completely made of glass. Needless to say, this is not for the faint of heart, and especially not for those who have a profuse fear of heights. The glass road winds on and on as you start to wonder if you'll ever be able to feel safe again.
3. Hiking in Zhangjiajie National Park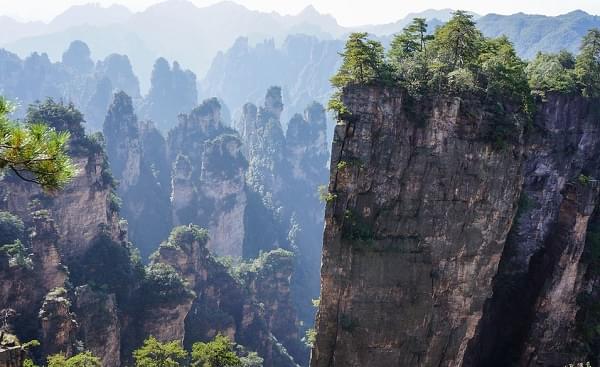 Well, just pronouncing the name of this national park is a challenge, let alone going on a hike through it. If you loved Avatar then going to this park will be a dream-come-true since this is where the inspiration for Hallelujah Mountains came from. Stone pillars that are unique to this area reach towards the sky and can be up to 3,500 feet tall. Yes, you've read it right. When it's cloudy, pillars look as though they're floating mid-air and the sight is completely wondrous to behold. If you do decide to go on a hike here, expect to be challenged by steep and narrow roads, small bridges over frightening chasms and sleek yet treacherous monkeys who will do anything to get some of your food and shiny stainless clean water containers.
4. Yunnan for Mountain Biking Lovers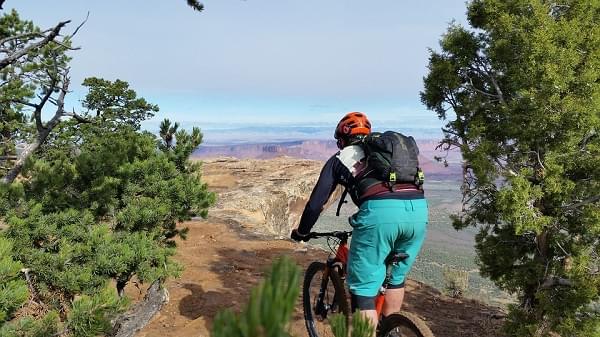 Seeing the size of China, it's safe to say that anyone and everyone will find something interesting here. If you're into mountain biking and are quite good at it, you shouldn't miss out on going to Yunnan and cycling your way around the Tiger Leaping Gorge and Jade Dragon Mountain. You will come across every sort of terrain imaginable here which will test your biking abilities to its limits. Not only that, but you'll meet friendly and curious locals with whom you can practice your Chinese and bargaining skills. You should take on this feat only if you feel completely prepared to face dirt tracks and cliff paths with certainty that you will come out alive and well out of it. It's an incredibly fun experience, but I urge you to be cautious just in case. After all, Tiger Leaping Gorge is one of the deepest canyons on the planet, so you really don't want to mess around it. And speaking of it…
5. Take on Hiking through Tiger Leaping Gorge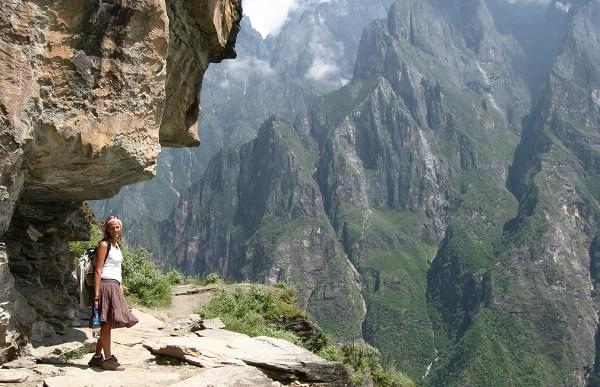 If going on two wheels isn't your sort of thing, why not explore the gorge on your own two feet? Trust me when I say that the experience isn't any less thrilling then doing it by bike, and you get the chance to soak in the beauty of your surroundings better. The loop trail that goes around the gorge is almost 14 miles long and it takes about three days to finish it. All the time you hike, you will be able to overlook the impressive magnitude of the gorge, as well as the fast flowing river far under your feet. This is another traveling adventure that you shouldn't take on if you're not good with heights, as there are parts of the trail which are quite steep and you basically have to cling to the face of the cliff while balancing down a narrow road. It's fun and it gets your blood pumping, but only if you're not too scared to breathe.
6. Fujian and the Love of Kiteboarding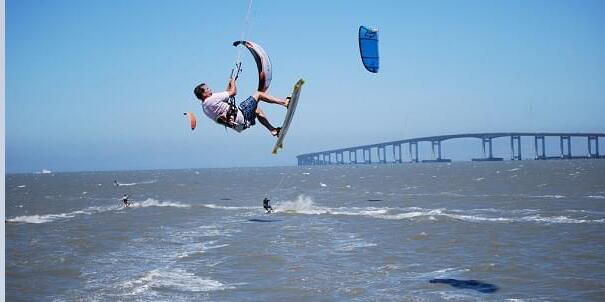 You don't know a lot about kiteboarding? Don't worry, you're not alone, but one thing's for sure – citizens of Fujian will teach you all you need to know. Why is this on our adventure list? Because this sport combines the best of windsurfing, sailing, and wakeboarding and it will pull you in for a ride. This is one the newer extreme sports where the only thing you can do is trust the elements and yourself to survive, but it's thoroughly riveting. The city of Xiamen has the weather conditions perfect for windsurfing, so if you feel like giving it a go, this is the place to be. Locals are crazy about it and they will show you all you need to know, though plenty of practice is required. Friendly advice – have a valid travel insurance at hand, just in case.
If you need a flavor of adventure in your life constantly, you will find ways to keep yourself on the edge wherever you are. These are just some suggestions on what you could do in China to have a great time and amazing new experiences that you will always remember and cherish.
About Author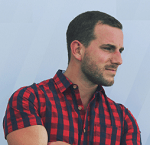 Howard Scalia is 37-year-old former scout leader from Austin, Texas, and one of the best and most trusted blog writers at www.prosurvivalist.com. When he's not working on some new interesting article, he enjoys taking long walks in the woods with his dogs.