Top 5 Tips To Date a Chinese Partner
If you are fortunate to have relationship with a Chinese lady and are interested in, there are things you need to consider. The first is the cultural difference between you as a Westerner and your girlfriend who is a Chinese. You don't have to be panicky and uneasy. Generally, the Chinese girl you date knows a bit about the western culture.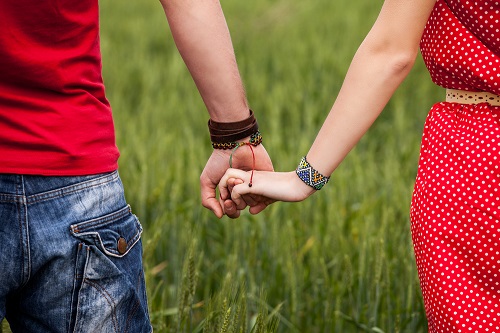 Nevertheless, it is highly important that you follow the tips below to make your plan to wed your girlfriend is a success:
1. Take her out to a dinner
The first thing you need to consider is to have a dinner out with her. No one dislikes such a treat. Choose a great place that is not very costly. Don't take her to a bar. The bar is not a good choice to choose a Chinese lady you want to marry.
Make sure you are responsible for the bill. Don't go-dutch. While at dinner, try to maintain your tempo and avoid being overly forward. Being too much in haste will make you lose on your chance of winning the Chinese woman's heart. Make efforts to amaze her with your great character rather than brag about yourself. If you intend to make additional contact with her, it is better to leave that until a later time.
2. Let her know how you admire her Family
The Chinese lady has a great regard for family ties. Do your utmost, therefore, to inquire about her family. If you are dating Chinese women, you are in reality as well dating their family to some degree. Pay attention to her family and try to be in good rapport with her family if required. This, of course, would help your relationship with Chinese women successful.
3. Have plans to marry her
The westerners may date a girl without the intent of marrying her. This is different from the Asian culture. An Asian woman wants to be dated for marriage. If your intent is not to marry her, it is better not to approach her in the first instance because it will leave you both with emotional scars.
4. Be careful how you relate to other women
If you want to marry a Chinese lady, be cautious with the way you relate to other female friends. Despite the fact that a Chinese girl may be more interested in you if she discovers that you have other Chinese girls that are coming after you, you'll be triggering her jealousy and make her feel insecure. The Chinese woman will value you most if you are a loyal suitor. The Chinese culture will interpret you intimacy with other girls as dishonesty and disloyalty to your lover. To win the heart of any Chinese woman, you ought to be able to demonstrate to her that you are loyal.
5. Make the right choice of topics for your discussion
When you speak with her, ask her a few questions to learn more about her. While she speaks, pay considerable attention and ensure you get what she says.
To keep your conversation alive, stay away from asking her blind alley questions. Avoid overly sensitive questions and talking anything about sexuality. Ensure you are humorous.
A Chinese girl as well desires to find love outside her home country and culture. The Chinese culture welcomes foreign men who have the intention of taking their women as bride
All you require is self-confidence to take the imitative of approaching the girl. Wish you a beautiful love trip!