Top 10 Dishes Not to Miss in Chengdu
Sichuan Food is one of four well-known cuisines in China, and Chengdu, capital of Sichuan Province, is the best place to enjoy genuine Sichuan dishes. When you visit Chengdu you should try at least some of local dishes below.
1. Mapo Tofu 麻婆豆腐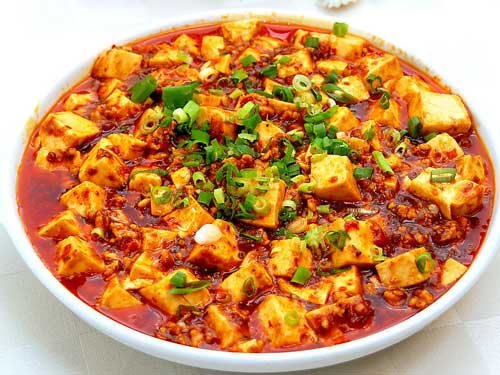 Mapo Tofu is the most famous spicy and hot dish of Sichuan Cuisine. It is a combination of soft tofu (bean curd), chili bean paste and ground meat. People describe this dish as "numbing, spicy, hot, fresh, tender, delicious and crispy".  It is a must-order food at Sichuan restaurants.
2. Fuqi Feipian 夫妻肺片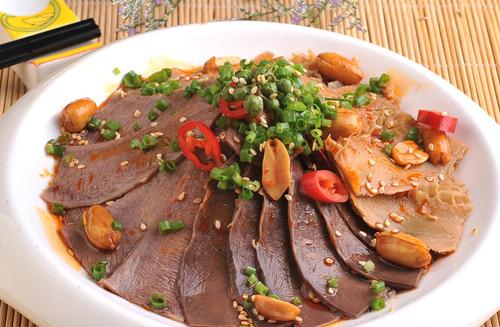 Fuqi Feipian is made of sliced beef and beef offal like beef heart, tongue and tripe and stewed with Sichuan spices. It is usually served with red chili oil, hot and numbing. This dish is especially popular in summer days.
3. Long Chao Shou 龙抄手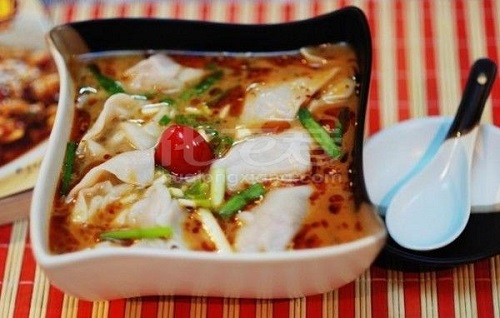 Long Chao Shou is a local Sichuan name for wonton. This Sichuan style wonton features thin skin, tender stuffing and delicious soup. This dish is hot and spicy, and topped by tangy sauce.
4. Dandan Mian 担担面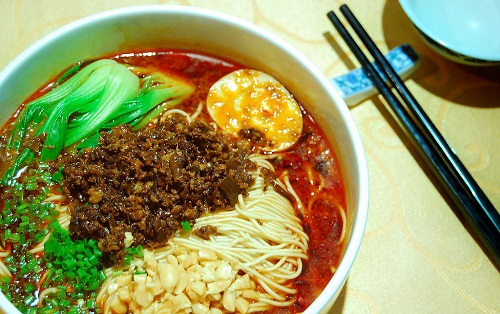 Dandan Mian is a beloved Sichuan noodle dish that you must try if you're a fan of anything spicy. Dandan Mian noodles are served with preserved vegetables, chili oil, Sichuan peppers, chopped pork, scallions and peppercorn, creating a little numbing and spicy sensation in your mouth.
5. Hui Guo Rou 回锅肉
As the saying goes, if you haven't eaten this dish in Sichuan, you haven't actually been to Sichuan. Hui Guo Rou means "twice cooked pork". Pork is first boiled in salted water, then sliced and stir-fried in a wok with plenty of hot, beany flavorings, until it is sizzling delicious.
6. Han Baozi 韩包子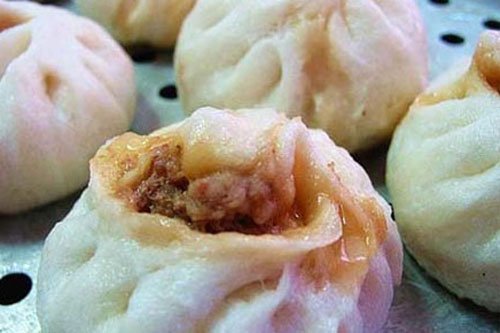 Han Baozi was founded by Han Yilong in 1914. It offers a variety of baozi including "Southern Shrimp BaoZi", "Ham Baozi," "freshmeat Bao Zi", etc. Due to its nice and clear pleats, thin wrapping and rich stuffings as well as soft and tender taste, "Han Baozi" has been a popular snack in Chengdu.
7. Laochenghuang Guokui 老隍城传统锅魁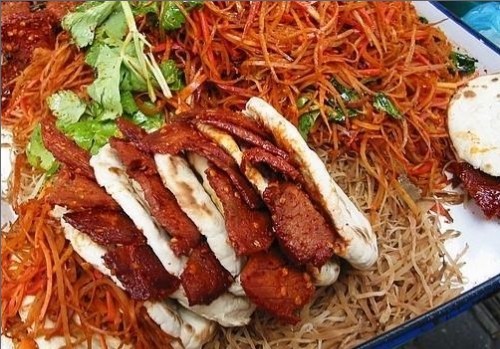 Guokui is one of the Chengdu's most popular snacks, a thin meat-stuffed flatbread cooked in plenty of oil. Laochenghuang Guokui Restaurant is the best place to enjoy this Sichuan-style snack. It offers a variety of Guokuo with unique flavors including chicken, beef, steamed pork, lung slices, vegetables, etc.
8. Chuanbei Liangfen 川北凉粉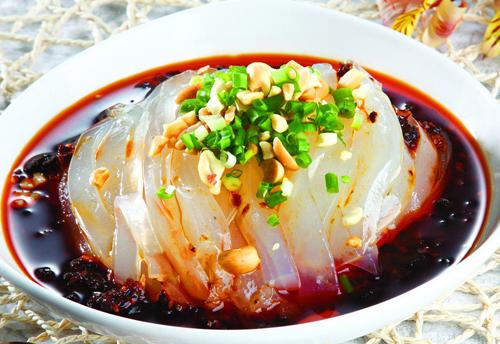 Chuanbei Liangfen means northern Sichuan bean jelly. It's a chilled jelly made from mung bean starch that's sliced into noodle-like strips. Before serving, the strips are covered with spicy sauces.
9. Mao Xue Wang 毛血旺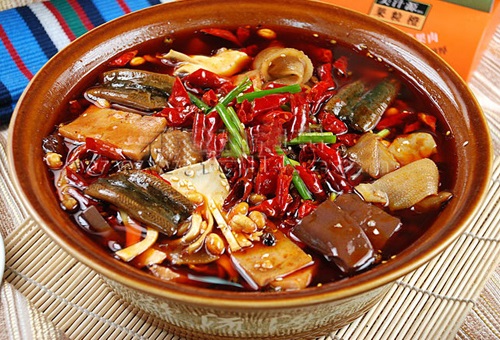 Mao Xue Wang is well-known for its numbing spicy flavor and thick red soup and high nutrition value. The main ingredients are pig intestines, pig lungs and bean sprouts. Mix them together simmer in the deep red oil then until it gives off unique flavor.
10. Zhong's Dumplings 钟水饺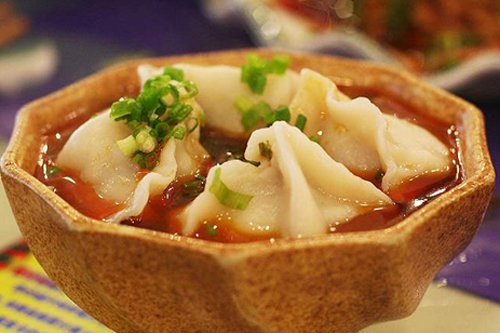 Zhong's Dumplings could be dated back to the Qing Dynasty (1893). What is so special about Zhong's Dumplings is that its stuffing is purely pork without any vegetables. It is served with red chili oil, tasting slightly sweet, salty and spicy.