The Top 10 Foreigner's Misconceptions About China
In spite of the fact that China becomes more and more accessible to foreigners, the country is still a great mystery to the average traveler. Of course, we are all familiar with Chinese history, we all know about the Great Wall of China and can't wait to taste their exotic and pretty weird cuisine. But what we really think of the country. Do we really know everything about the Chinese people and their specific language. Here are some of the most common myths and misconceptions about China.
1. Business travelers can easily get by speaking only in English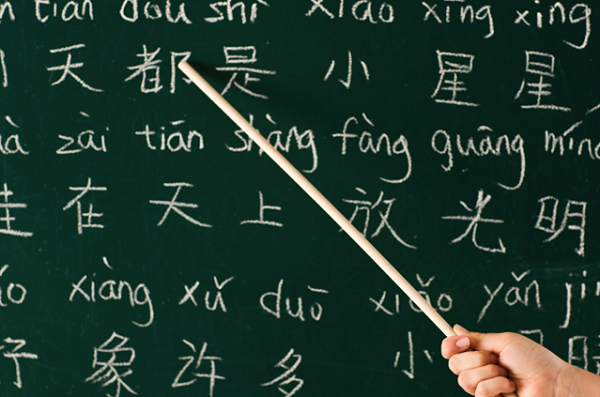 It is a well known fact that English is an international language. However, don't make the mistake to take people's knowledge for granted. Even if you communicate with your business partners in English, try to learn some useful expression in Chinese. This is very important for building strong business relationships in China.
2. Chinese language is the most difficult language in the world
Actually, every language is difficult at the beginning. It is true that Chinese is a bit more difficult for European people that German, Spanish or French. But thousands of people around the world study Chinese and manage to make a significant progress only for a few months. So it is pretty unfair to claim that Chinese is one of the hardest languages.
3. China is still a communist country
Is is a very common misconception, since the country has been communist for many years. Today, except for the structure of the Chinese Communist Party, we cannot find any elements of the old communist system.
4. China is military aggressive
It is true that China develops its military potential, but in fact it does not intent to use it.
5. Chinese people are rude
If you take a walk in some of the biggest Chines cities, you will probably notice that somehow everyone seems angry. The truth is that for Chinese people such type of speaking is very typical and they find it completely normal. Especially when something in the conversation get exciting or important.
6. Chinese people speak 'Chinese'
That is another very common misconception. The language, which most foreigners call 'Chinese' is actually Mandarin. This language is spoken in Mainland China, it is used on television and taught in schools.
7. China has issues with Tibet and Taiwan
This was true about 30 years ago. Today neither Tibet, nor Taiwan has some big issue with China. In fact, in 20 years all their problems are expected to be completely gone.
8. The Chinese people cannot play basketball
Of course they can! Have you ever heard of Jeremy Lin. Well, in spite of the fact that he was born in America, the great basketball player enjoy his big popularity in China.
9. Chinese characters are words
The truth is that in modern Chinese, characters are not single words. There are some exceptions, but most of them are just syllables.
10. Chinese language has no grammar
Most of the things thought of as grammar in European languages does not exist in Chinese and perhaps this is the reason why many people think it doesn't have grammar. Of course, the two language families are completely different, but they both have s writing system and grammar.
Author Bio: Jack Sheamus is passionate freelancer blogger and cooker. He loves to invent new recipes. He works a part time job at http://www.tenancycleanerslondon.co.uk/carpet-cleaners-battersea/ but his real dream is to became a cooker.
Statement: The above represents are only personal opinions and they do not represent the blog owner`s views.