The 6 Best Tips for Developing a Genuine Relationship with a Chinese Woman
We sometimes worry about what our family will think of our relationship, what our friend we say about the kind of relationship we keep or what we think should be right or wrong in a relationship, whereas we should be thinking of whether we are in the right relationship. Well, below are our great six tips for having a great relationship with your Asian bride.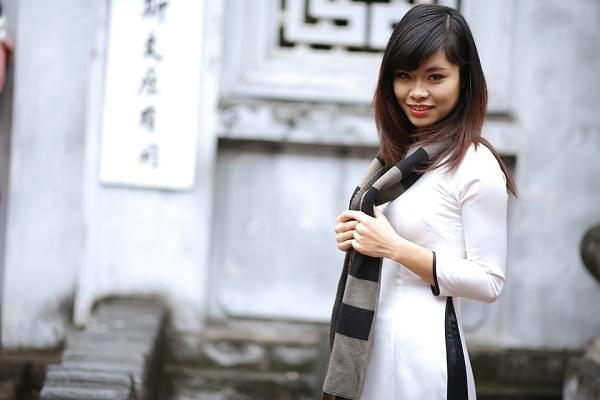 1. First Impression
People say " the first impression last longer," however, it doesn't always end up being true. Don't always be deceived by the first impression people leave, especially if you meet Asian women on internet dating sites. People usually take a conscious step to concealing their true character, and it may take a while before you discover their true nature. You can only know how a person will act when put under pressure after seeing them frustrated, angry, or tired.
2. Embrace and Accept Your Weaknesses and Shortcomings
One thing that is certain is that no one is perfect. Therefore, how long your relationship largely depends on whether your partner is able to accept to you for who you are. You don't have to be who you are not, or start behaving the way they want you to behave. What that person says is repelling him/her might be exactly what another person would appreciate. So be yourself and continue to work to be the best version of yourself.
It is normal for you to feel tensed on your first date. You think of what to do, and what not to do so you don't send a wrong message to your date. However, it is important for you to understand that you can always put yourself on top of the situation. Just remain calm, and know that those that would love you would do so because of who you are.
Another trick to make you have a smooth date is to ensure that everything is not all about you. Pay attention to your date and allow them to express themselves fully. You would totally forget about your insecurities and shyness if you can totally enjoy the moment.
3. Be Curious
Show your date the willingness to know more about them. People generally get comfortable with someone who shows a keen interest in them. Don't talk solely about yourself. The main point of dating is to know more about the person.
4. Be Genuine
The reason behind what you do in your relationship go a long way to determine how long the relationship will last. Be truthful to yourself and your date. Don't fake any action, show genuine interest in them and never pretend to care whereas you do not. The less truthful you are in your relationship, the further the distance you will create. Don't pursue a relationship with a person you don't have a genuine interest in.
5. Pay Attention
Everyone loves attention, therefore, don't deprive your partner of one. The bond between both of you will grow stronger when you give a listening ear. Little things like the events your date shared, or their birthday matters a lot. Therefore, take an active decision towards remembering them.
6. Don't Allow Your Smartphone Take all the Attention
You appear uninterested when you operate your smartphone while having a conversation with your date. Other nonverbal act such as facial expression, excessive nodding might send your partner a wrong message. Ensure you watch what you are doing when having a discussion with them so as not to turn them off.