The 5 Tips For Learning Chinese
It's never easy to just up and learn another language. However, knowing a second language gives a person an advantage, especially when that language is Chinese. Chinese is one of the most widely spoken languages in our world. Additionally, most experts say that Chinese is one of the toughest languages to learn and master. Regardless, this should never deter you from trying to learn this very important language. There are several ways to approach learning the Chinese language. Learning isn't limited to memorization of random phrases and words or just saying them repeatedly out loud. Below are some great ways to help you learn the Chinese language.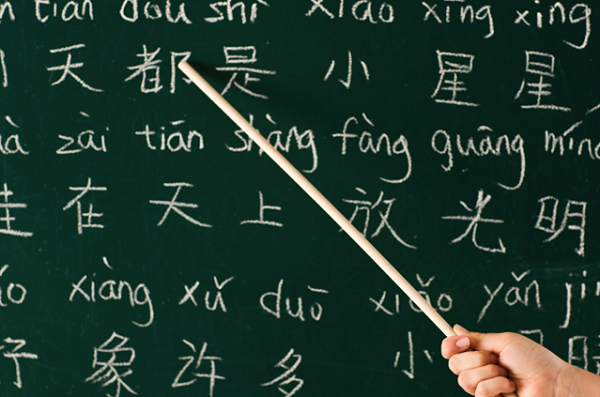 1. The Right Attitude
To master anything, it takes effort and practice. Be open-minded and optimistic when you begin the process. If you're a native English speaker, know that it will be a challenge, but a diligent and consistent student won't have too many problems. Patience is all you really need. Set aside time every day to have a language lesson on your own or with a tutor – being consistent will help.
2. Listen Well
One of the Chinese proverbs is "To listen well is as powerful a means of influence as to talk well, and is as essential to all true conversation." Try to first familiarize yourself with the way the words, letters and syllables are spoken before you try speaking Chinese. The tones of Chinese are flat, rising, falling and falling-rising tones. What the word really means can depend on the tone used when speaking. Try using some audio tutorials to help you understand these phonemes.
3. Look at Pinyin
It might seem a bit overwhelming at first, but when you learn how to speak Chinese, you want to know a bit about Pinyin. Pinyin is the official system and is used to translate the Chinese characters to our Roman alphabet. If that seems too intimidating, begin reading the Chinese text that has the same transcriptions as the Roman alphabet. Use an audio tutorial with the readings to learn the proper pronunciation of any word.
4. Explore Your Options
Check out the area you live in for any language schools. Many parts of the world have places offering Chinese lessons. Find a short course and enroll yourself to see if you readily pick up on what they are teaching. Next, why not schedule a trip locally to the closest Chinatown? While there, practice some of what you have learned and track your progress. Think of different ways to make learning Chinese more interesting. Get a Chinese menu and read it to the waitress and ask if you said the words correctly.
5. Strive For More
To help enrich your Chinese vocabulary, strive to learn 10 new Chinese words each day. Sign up for an advanced lesson class. Have the instructor assess what language level you are to put you in the right class. Explore the different Chinese learning tutorial software programs that you can download from the Internet.
These are just a few ways to help you learn Chinese. If you really want a challenge, book your next trip to China and try using the language there.
Joseph Rodriguez writes about all things related to education and multiculturalism. His recent work focuses on cultural competency, and includes a piece on the best online colleges for language study.