Big game hunting, a new sport for Chinese tycoons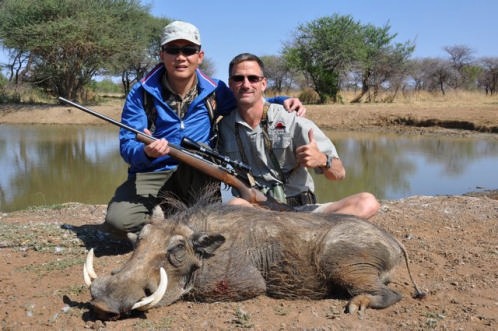 A controversial sport of big game hunting is becoming popular among Chinese tycoons, more and more country's rich join hunting expeditions in Africa and Canada. At least 100 Chinese tycoons have hunted overseas, with the number increasing.
W. Scott Lupien, an American lives in China, founded I Love Hunting Club in Beijing. He led the first hunting group to South Africa in 2009. At that time he said the opportunity to develop overseas hunting industry was open to China.
In Lupien's office, he displays various kinds of specimens, including a head of gazelle and zebra mane hunted by himself.
In 2009, he took two hunting groups to South Africa. "From June last year to January this year, I already led 8 groups." He said. The size of each group varies; the normal group is 3 to 6 persons, and high-end 1 to 2.
On his website, we could found the hunting group offers range from 59,800 to 498,800 Yuan, covering Africa, North America, South America, Oceania and Europe. For example, the 14 days Canadian polar bear hunting is 498,800 Yuan, including a male polar bear, which means his customer has the right to shoot a male polar bear in the hunting ground.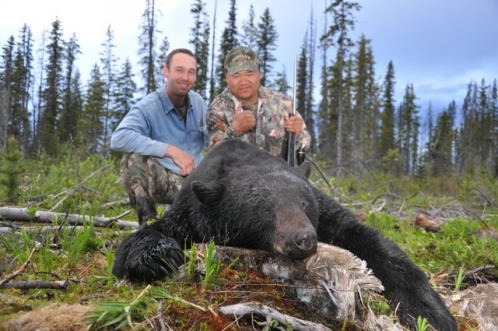 Lupien says there are two kinds of clients, with one type being hunting enthusiast and the other being tycoons who have never hunted. Most his clients are bosses, executives and government officials. Wang Wei, a hunting broker since 2004 from Beijing Zheng An Travel Agency says most of these people are businessmen, usually at their 40s and 50s, idle and rich, love off-road vehicles, outdoor sports, and do not have psychological barrier to shoot.
"We mainly stress two points, one is to protect animals, and the other is safety."  Lupien defines hunting as "hunters and the government jointly protecting animals."  This is the prevailing view of hunters, but slashed by environmental organizations.
At present over 100 countries allow hunting. In U.S.up to tens of millions of people participate in the hunting games, killing over 300,000 animals annually, each year consumption amount is over 20 billion U.S. dollars.
Although hunting business has brought revenue to Kenya and Tanzania, this is increasingly being questioned. InTanzania, lions available for hunting are becoming less.
However, Feng Yongfeng, a researcher from an NGO says, "Chinese people don't have ability to hunt, and they cannot learn how to protect nature through hunting neither. Although a group of people have gone abroad and learn about nature, most of them still seek novelty and covet blood after return. It is impossible to gain benefits for the environment."
Collected below are photos of Chinese and their preys.