8 Most Popular Chinese TV Series of 2012
No one can imagine that the China`s hottest TV series in 2012 is a food documentary named "A Bite of China." In May it was broadcast on the national documentary channel – China Central Television CCTV 9, viewer ratings reached up to incredible 30% over the country. The documentary defeated all popular drama series during the prime-time slot. Here is a full list of the most popular Chinese TV series online in 2012.
1. A Bite of China 舌尖上的中国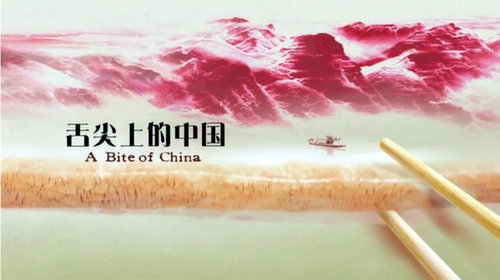 A Bite of China is a popular Chinese documentary about the history of food, eating, and cooking in China. It was first broadcast at the China's CCTV on May 14th, 2012, and soon gained great popularity among audience. This seven-episode documentary presents people the history and story and oriental living values behind various kinds of foods in more than 60 places in the country.
Watch the videos at: http://jishi.cctv.com/special/shejian3PC/shouye/
2. The Legend of Zhen Huan 后宫甄嬛传

The Legend of Zhen Huan is adapted from the popular Internet novel of the same title. This ancient costume drama revolves around the conspiracies in the harem between Emperor Yong Zheng's concubines during the Qing Dynasty (1644-1911). Zhen Huan, originally a kind and pure young girl, enters the imperial harem and eventually finds herself caught in the fierce infighting between the emperor's many wives. Clever Zhen Huan has to fight her way through in the imperial palace and ultimately becomes the most powerful concubine in the royal palace. The Legend of Zhen Huan has been hailed as one of the best costume dramas in China in recent years.
Watch the videos at:  http://www.le.com/tv/73868.html
3. Cliff (Xuan Ya or The Brink) 悬崖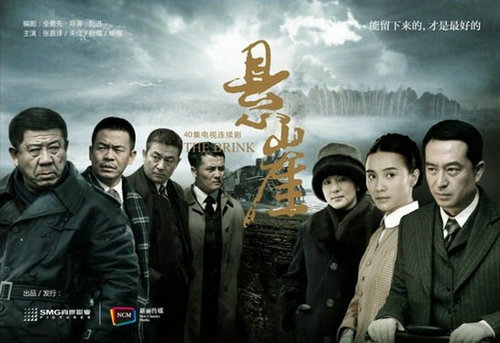 The 40 episode drama Cliff is a typical Chinese spy TV series, starring Zhang Zeyi and Song Jia. The story takes place in northeast China from 1938 and tells how the Communist agent Zhou Yi deals with different kinds of forces and finally renders his life for his career pursuit. The drama won three prizes of Gold Award, Best Screenplay and Best Actress on the 18th Shanghai TV Festival.
Watch the videos at: http://tv.sohu.com/20120103/n331059947.shtml
4. Jin Tailang's Happy Life 金太狼的幸福生活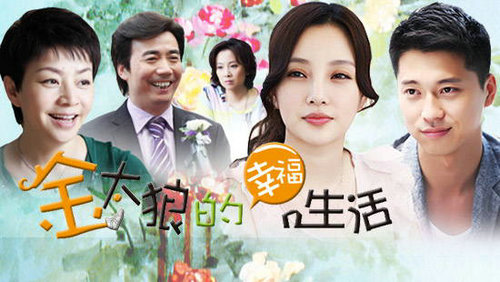 Jin Tailang's Happy Life is a urban romantic comedy with 40 episodes, starring Song Dandan and Du Yuan. The play tells about a newspaper reporter marries a gynecologist, and then lots of funny stories happens after marriage.
Watch the videos at : http://www.le.com/tv/74497.html
5. Fu Chen 浮沉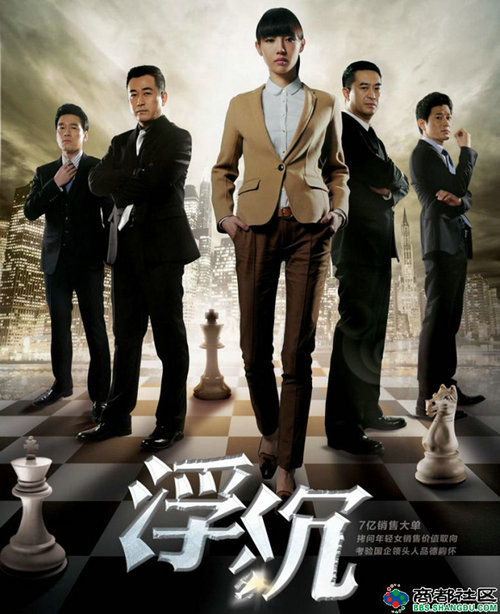 Fu Chen was released on June 30th, 2012, starring Wang Yaoqing, Wang Zhifei, Bai Baihe, Zhang Jiayi and Yu Yue. It is about how people survive in competitive urban workplace TV series
Watch the videos at : http://tv.sohu.com/s2012/fuchen/
6. The Legend of Ge Erdan(A Unique Militiman) 民兵葛二蛋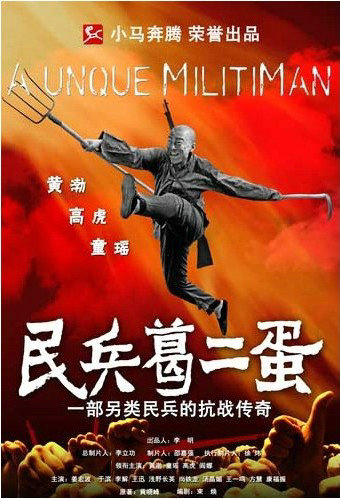 The Legend of Ge Erdan is a 33 episodes TV series, telling interesting stories of a militia named Ge Erdan in Chinese countryside during World War 2. The story takes place in 1943, Ge Erdan (played by Huang Bo) and Mai Zi (played by Gao Hu) are blood brothers. Originally they fight against enemy together, but different outlooks on life make them walk on different life roads, they fight on the same battlefield but have different fates.
Watch the videos at: http://v.qq.com/detail/y/yybl4ohce6ctapc.html
7. Fire Blue Blade 火蓝刀锋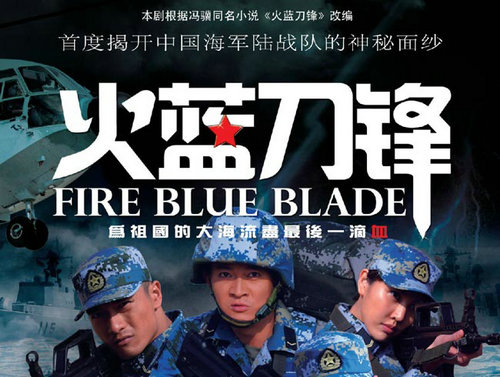 Fire Blue Blade is a popular military TV series in the year of 2012. The play mainly tells about how a group of navy soldiers do training, investigate and fight against international pirates.
Watch the videos at : http://www.iqiyi.com/a_19rrk60bih.html?vfm=2008_aldbd
8. Xin Shu 心术
Xin Shu is a medical drama, reflecting the China's high tensions between patients and doctors in recent years
Watch the videos at : http://tv.sohu.com/20120502/n342149564.shtml