Chinese television series are similar to television dramas in North America, but are often longer, and portray a story too lengthy to be made into a movie.
Like movies, there are also some websites for us to watch Chinese TV series online for free without downloading, and among which, below 10 are most popular:
1.Youku TV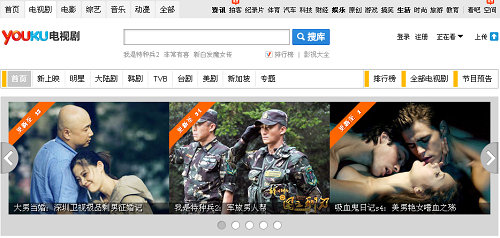 Youku.com is China's leading Internet television company. Youku offers a combination of licensed professional content, user-generated content and self-produced web video content.
2.  CNTV
CNTV is a national web-based TV broadcaster. CNTV provide viewers with a host of TV Series and feature programs from China National Television's foreign channels.
3.  Joy TV
Joy.cn as a portal integrated many TV news resources and became a site of "information in videos." Besides, it has been insisting on purchasing the copyrights of films and TV series.
4. Letv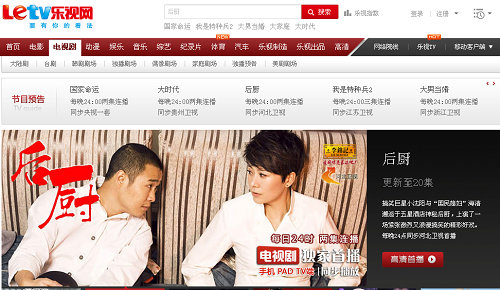 LeTV, the Chinese online streaming website based in Beijing, supplies legal streaming of TV shows and movies.
5. QQ TV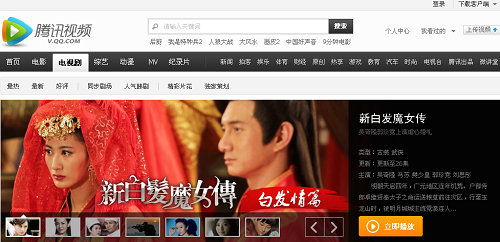 QQ is a largest free instant messaging computer program in China. As of 30 September 2011, there were 711.7 million active user accounts for QQ IM, The number of simultaneous online QQ accounts exceeded 100 million. QQ also provides the latest Chinese HD copyrighted TV plays as well as Hong Kong and Taiwan TV series.
6.    Tudou TV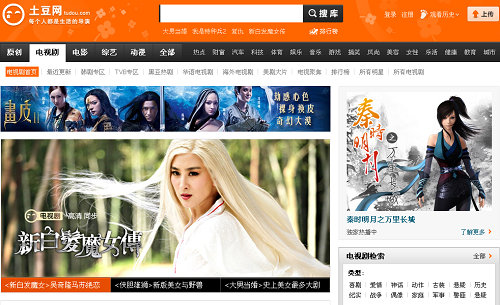 As a Chinese video sharing website like YouTube, Tudou has many full-length videos of TV series, TV shows and movies from all over the world. Usually, there are more than one videos for the same TV episodes, which are uploaded by different users.
7.       Kankan TV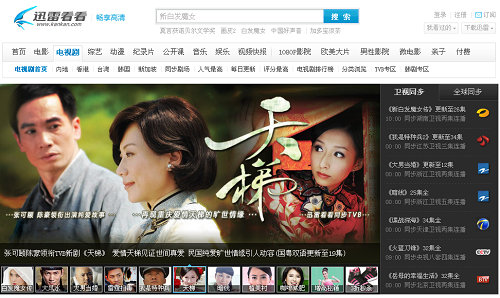 Xunlei Kankan, also known as Kankan, is a video-on-demand service with a web interface as well as a client application which provides higher-quality TV and other video contents. Kankan claims to have copyrightsand cooperates with many content providers and service providers in China. Xunlei Kankan is also available on mobile platforms including Android and iOS (including iPhone and Kankan HD for iPad).
8. PPTV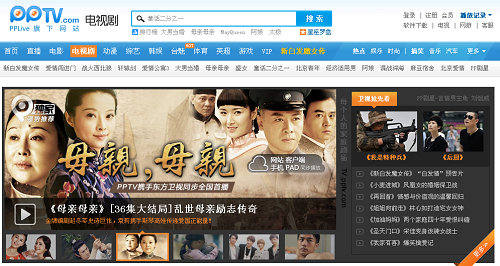 PPTV, developed by PPLive, is a leading online TV service offering both live streaming and video-on-demand of TV programs/shows, movies, drama, sports, news and entertainment video contents. The service is accessible either from its website or from client software installation. It is now available for a variety of systems, including windows PC, Mac, Android mobile phones, and iPads etc. PPTV is built by its proprietary video streaming and distribution platform.
9.  Iqiyi TV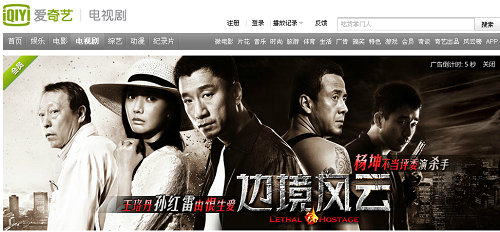 Iqiyi.com is a streaming video site that focuses on Chinese TV series and movies, rather like Hulu in the US
10.  Sohu TV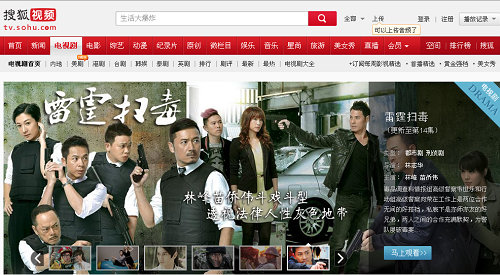 Sohu.com is China's No. 2 Internet portal, providing the latest Chinese HD copyrighted TV plays as well as Hong Kong and Taiwan TV series.
Among the above 10 websites, 360 TV, Baidu TV, Sina TV are also great places for you to watch Chinese TV dramas online for free.