7 Buzzs That Show The New Chinese Society
For all who thought that China is full of positive waves, think about it another time. Many scandals have appeared in China, that shows social changes about the young generation.
Sex, lies, internet exploitation, it seems to be the next step of the Chinese project that imitates American consumption culture. For many people, all that represents the chines modern moral decay.
It could also be the beginning of a new world in China ? Read this article to discover type of scandals that hits Chinese society ?
1. Sex tape in a dressing room
Since long time, Uniqlo is known for the quality of its clothes, it is the positioning of the Brand , but their good reputation has been tainted in the 14th of July 2015 at 11pm when a one minute video, of a boy and a girl having sex in the dressing room of a Uniqlo in Sanlitun in Beijing appears in the media. It quickly been shared in all the social media and more precisely Weibo or Wechat.
The video became notorious and have been searched more than 2,5 million times on Weibo, the chinese Twitter, and a lot of moments on Wechat, Chinese Facebook. The hashtag « Sanlitun Uniqlo » in relation with the scandal have been used more that 16 million times on Weibo.
The next day, after midnight, all the contents have been quickly censored and the police have arrested the couple and 3 other persons who are suspected to be involved. The CAC, Cyberspace Administration of China, the China's online regulation, said that sharing the video went against socialist values.
Even if the censors are active, netizens continued the parodies, like unif*ck, or screenshots of fake conversations between shops happy to let the others know that their dressing room is bigger.
Netizens asked for a new video of the same type in the shopping center of Tai Koo Li in Beijing and also created T-shirts with a scene shot of the video with Uniqlo logo. Many rumors appear on the net about the fact that the boy and the girl of the video did it to become famous, or the Uniqlo did it to boost its brand awareness.
If the video was done by the personae in a pursuit of notoriety, it's a really silly act, or proofs a need of attention, or both. Whatever it represents, the bored in China and that the young are ready to do anything even for a second of attention.
What is sure, is that « Baby, do you want to go shopping in Uniqlo ? » became a salacious new pickup line for China's new generation.
2. Guo Mei Mei, the Chinese Paris Hilton
Known for her lavish and decadent lifestyle, like the notorious Paris Hilton in China, Guo Mei Mei regularly shares pictures of her in the hotels, luxurious restaurants and in the casino tables of Macau with her 1,9 million followers on Weibo.
In a document on Beijing TV, Guo admits shaving illegal gambling activities, and prostitutes with many different boys for large sums of money. She also admitted having done a fake report on her for a gambling debt of 250 million Yuan to come back under the lights. Guo faces illegal charges for gambling, and if she is guilty, she can go to jail for 10 years.
A fraud with the Red Cross and government conspiracy theory speculated. Even if the Red Cross denied an implication with Guo, the association benefits with the donation have really increased since this scandal.
Rumors also appeared on the fact that this scandal was only a strategy of the Chinese government to distract people from the real problems. An independent media based in the USA, Wen Yunchao, has written that Chinese government want to distract people from the explosion of the Zhongrong Factory in Kushan.
Real or fake, Guo Mei Mei represents the digital generation which is really narcissist as they regularly posts selfies on the social medias with the hope that they will have a life full of prosperity and distractions. Without morality and really materialistic, her obsession for money is in contradiction with Chinese old generations who suffered from poorness privation.
3. Edison Chen
Edison Chen is a famous Chinese and Canadian pop star who have been involved in a sexual scandal with thousand photos were stolen of him and 8 of the most famous actresses and singers of Hong Kong.
This scandal has really damage Chen's career and the girls involves. In 2008, this scandal was the most searched on Google in China, and the third in Taiwan.
Since that, Chen came back but didn't make people forget about it.
Chen has also been involved in another scandal linked with a photo of the 16 years old model, named Cammi Tse in 2010. Tse who lost her phone have seen pictures of here with Chen in the web, and also texts showing that he is the one with who lost her virginity.
Chen could be THE womanizer of the Asian girls but all his conquests were shown in public and he is known like a men who use girls like objects and that goes against Chinese tradition and values.
4. Lei Zhengfu
Lei Zhengfu was fired from his position of secretary of the Chongqing Beibei party when as sex tape were published in 2007.
As a secretary of the party, he has to quit his job and then looks for business developers for agreements. Like that, he won more than 1,3 million Yuan in bribes against sex favors with politicians.
Many business mans used these favors to convict him to sign agreements with them. But one developer convicted a girl to film herself with him.
"Chinese society like to laugh about sex story of corrupt officials, but in 2016 the situation is changing and most of Chinese people have the feeling that Chinese government is less corrupted, and that the country is better managed" explain Yangli, export manager in Furniture Company.
5. Zhang Ziyi
The actress Zhang Ziyi, known for her roles in Crouching Tiger Hidden Dragon and Rush Hour, has been involved in luxurious prostitution rumors with some of the richest  and powerful Chinese men. She denied all these rumors, and also that she could have won 1 million dollars for each relation from 2007 and 2011.
The success would be a result of beauty and sex. Right or wrong, these rumors reflect Chinese social reality. There is a real moral decay because of the quick economic development during the last ten years. All the nation is the same, people don't have any values, any believes like their parents who believed in communism and in Marx.
There is a famous Chinese quote that explains really good the situation  "Men turn bad once they get rich, while women get rich only after they turn bad".
Sex, exploitation, corruption and prostitution, China is at one point of its development where money destroys the whole country, people don't have values and only run behind money.
6. The disrespectful woman of Handan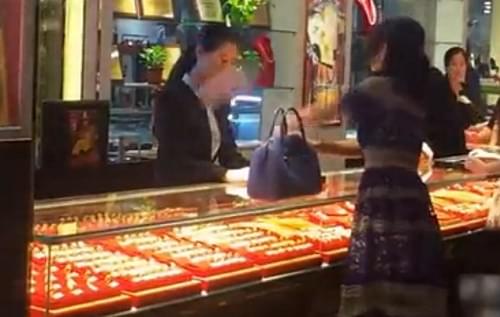 In this country where rich young people regularly shocks netizens, a video of a violent scene became the star of the web.
In fact, we can see a probably rich woman throwing some bills on a seller's face in a shop in Handan, because she find her disrespectful.
Of course, as soon as the scene was filmed, it been quickly diffuse on the web, on all social medias, and all the netizens are talking about it to criticize the rich women behavior, and more generally rich Chinese people lifestyle and behavior.
But like a large part of the subjects discussed on the web, there is different opinions. In fact, some other netizens, more criticize the sellers behavior in Handan.
7.  Lanxiang  – The School of scandals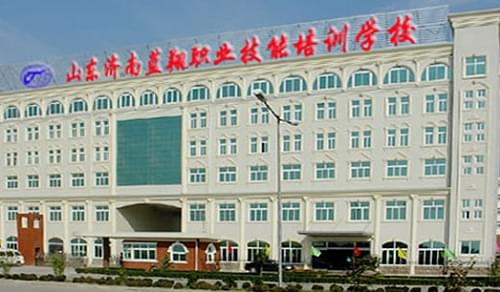 The technical school of Lanxiang Vocational situated in the Shandong has known a lot of scandals. It's important to know that this school had partnerships with the liberation army of Chinese people, and it was accused by the Times to spy and cyber attack big American companies as Google.
Rong Lan Xiang, the founder, had denied all these accusation, telling that " it's the foreign malefic forces who are jealous of professional reform in China".
This statement has of course make him and his school the shame of Internet and of the netizens on the social medias. More information about Social media in China in this article.
You can see other scandals like food scandal in this blog.
Do not hesitate to add more scandals in this article.
China starts to be a consumption society and buzz like this show that the country is changing and that Chinese citizens have more right and more power in this new society.
This is a guest contribution by Olivier VEROT.