10 Tools to Help You Learn Chinese
Every year, thousands of people come to China to live, work, learn, or simply to spend time exploring this beautiful country. In addition to this, many businesses from all over the world choose to conduct business in China. All of this means that there are now more people than ever who are interested in learning to speak Chinese.
The challenge that many face is finding the best resources to learn this new language. It is difficult enough to learn a language that is based on the same lettering system as your own, e.g., Spanish to English. There are many similar words and the letters are almost completely identical. All of this goes out the window when someone whose native language is a romantic language attempts to learn Chinese. Fortunately, there are 10 amazing tools that can make learning Chinese much easier.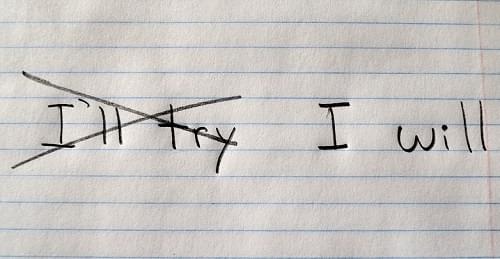 This is an app that connects anyone interested in learning a foreign language to a native speaker who is willing to engage in conversation with learners, give out tips, and otherwise help them practice and master their new language. It includes a voice to text feature that is perfect if you cannot understand your conversation partner. The text to voice feature that is also included helps you to learn the proper pronunciations.
If you take a straightforward approach to learning most things, this might be the tool for you. This is a step by step guide that has been designed to help adults master Mandarin Chinese. This is a for purchase product that uses brain friendly teaching methods, and teaches users all four elements of the language.
Chinese isn't just a fun and important language to speak and read, it is one of the most beautiful written languages in existence. Don't believe that? Just look at the common use of Chinese characters in paintings, prints, and even body art. If you've ever wanted to learn to write beautiful, Chinese characters the right way, this tool will help you.
No tool is going to take the place of one on one interaction with a real person. This is why iTalki is one of the more popular online, language learning systems. If you join the iTalki community, you will be connected with an instructor who is a native speaker. They will work with you one on one to improve your vocabulary and conversational Chinese language skills.
If you are interested in the immersion approach, FluentU has curated a wide variety of videos for your viewing pleasure. Each one is in Chinese, and is a real world movie or video. While other similar sites only use subtitles. With FluentU, you can interact with the videos, pause, and get pronunciation and definition information. In addition to this, there are quizzes embedded in the videos to help you evaluate your own progress.
Do you need to learn to speak Chinese quickly? This can be the case if you have a new business client that is based in China or have planned a spontaneous trip. In these instances, complete immersion is often the way to go. That means spending as much time listening to, writing, and speaking Chinese as you can. This is not a good time to get bogged down writing in English. Smart Paper Help can assist by taking on your academic and business writing tasks for you.
This mobile app was designed specifically to help users learn Chinese. It includes an OCR reader that can be used to scan Chinese language characters for translation, the ability to translate Chinese words from other apps and web pages, a document reader, and an audio translator. It also comes with several licensed dictionaries, and the ability to create and customize flashcards.
Gamification is the process of turning activities into games. It's well established that this is a great way to learn new skills. The Chinese Skill app has taken this to heart, and teaches both adults and children Mandarin Chinese using games and compartmentalized learning units. Users can even choose between learning traditional or simplified characters.
While this is one of the more expensive language learning options on this list, it is also the most popular. There's a good reason for this. Businesses, individuals, and even government agencies rely on this tool to help people to learn essential language skills quickly, and one of the languages available to consumers is Chinese. Users can opt to download an app, the desktop version, or order a set of CD-ROMs.
Mandarin companion uses graded readers based on classic literature to help students learn to read and pronounce Chinese using context clues. This is essentially a brilliant concept, because it taps into our natural ability to learn the meanings of new words, and incorporate those words into our vocabulary using context as a guide.
Berlitz is a leadership innovation and language training institution providing in-depth instruction of more than 50 foreign languages including Mandarin and ESL materials with face-to-face learning, online live instruction and self-study to make language learning easier and flexible for users. We already have more than 10 million users globally – and growing fast.
About the author:
Rick Riddle is a marketing consultant and an up-and-coming blogger whose articles aim to help people with e-learning, self-development, entrepreneurship, and digital marketing. Feel free to follow Rick on twitter and LinkedIn.