10 man-made scenic spots in China
In the last few decades, China has opened over dozens of theme parks in a dizzying array of styles.  These man-made parks make people hard to tell whether they are true or artificial ancient relics. The followings are 10 most "artificial relics" in China.
1. Song Dynasty Town in Hangzhou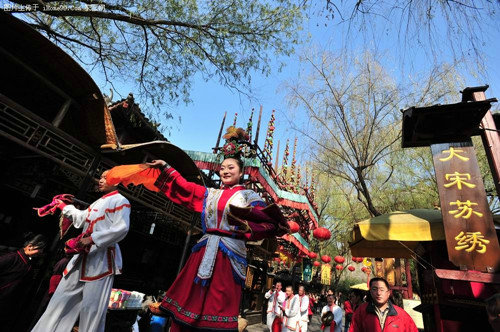 Located adjacent to the West Lake, the Song Dynasty Town is a recreation of a Song Town. The Song Dynasty ruled China from 1127 to 1279, moving their capital to Hangzhou in 1229. The Song Dynasty was a period of prosperity in China. Marco Polo is believed to have visited China during this time and was amazed to see huge cities of over a million people, vast amounts of commerce and busy river and canal traffic. The town is arranged in an original Song style, with streets lined with colorful shops, stores, restaurants.
2. Taierzhuang Ancient Town in Shandong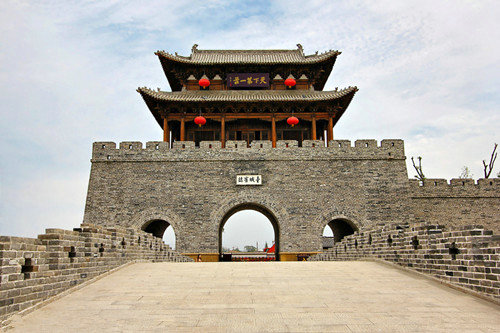 Taierzhuang Ancient Town, located in Zaozhuang City, Shandong Province, is surrounded by water and has some classical bridges, an old water transport system, wetland parks, temples, museums, and the architecture of a bygone era. It is absolutely an artifical ancient building complex.
3. Qiangming Shanghe Yuan Park in Kaifeng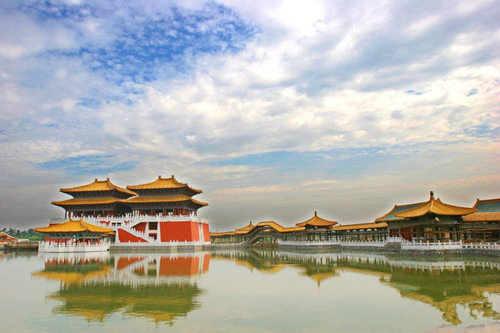 The park is modeled after a famous Chinese scroll painting titled Qingming Shanghe Tu (Upper River during Qing Ming Festival). The painting is one of the most renowned paintings in Chinese history. It was a very long water color landscape scroll on silk created by imperial artist Zhang Zeduan of the Northern Song Dynasty (960 – 1126 AC) to describe Kaifeng, which was the capital of China at that time.
Due to the fame of this painting, the city of Kaifeng has constructed a modernized Qingming Shanghe Park containing reconstructed traditional restaurants, shops, and bridges, and hosts performances by dancers and musicians that re-enact Song Dynasty rituals.
4. New Yuanming Palace in Zhuhai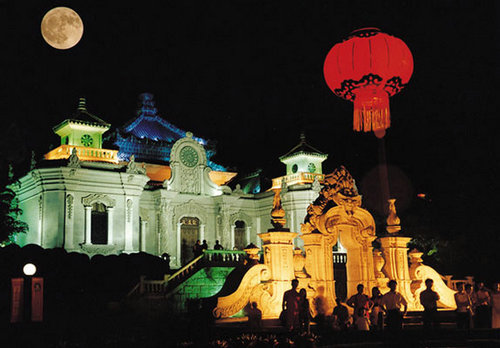 Maybe you have heard of Old Summer Palace (Yuanmingyuan) in Beijing. It was a great wonder in China's architectural history and was first built in 1709 as an imperial garden with 40 splendid scenic spots. Unfortunately, the garden was robbed and burned down by foreign invaders 140 years ago, leaving a scene of devastation. For the sake of memorializing its prosperity, a reproduction of it was built in Zhuhai. The New Yuanming Palace covers an area of 1.39 square kilometers (343.5 acres). The palace, which was built and opened to the public in 1997, reproduces 18 scenic spots of Old Summer Palace in the same size. Although the total area is just 1/6 of the original Old Summer Palace, the concentrated historical garden attracts millions of visitors every year.
5. Luanzhou Old Town in Tangshan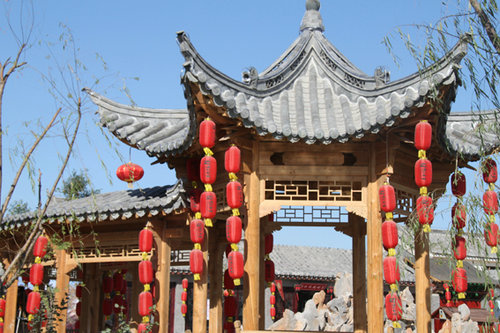 The ancient city of Luanzhou Luanxian Old Town territory is located in Tangshan City, Hebei Province, is the carrier of the North Han culture, but also set the tourism, culture, business, living in one of the tourist resort since the complex was built in April 2010, covering an area of 800 acres of tourism core area of the main framework basically formed. now richly ornamented classical courtyard, a large archway, the ancient city gate, Wan pagodas, temples and so will be completed to visitors open and snacks in the core area of a street barbecue, folk culture street, temple culture street.
6. Datang Furong Garden in Xi'an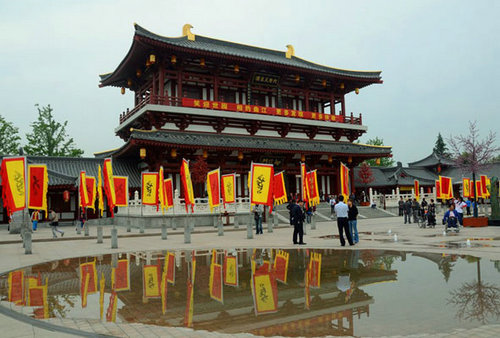 Datang Furong Garden in Xi'an  is the largest culture theme park in the Northwest Region. It is also a model imperial garden to fully demonstrate the Tang Dynasty's charm and grandeur. The setting, a landscaped 165-acre site surrounding a willow-lined lake, captures something of the look and feel of classical Chinese landscape painting.
7. Hengdian World Studios in Zhejiang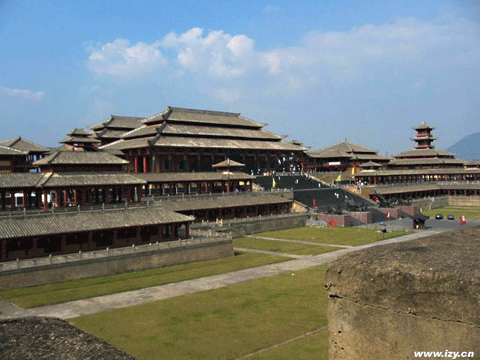 Located in the town of Hengdian of Dongyang City in central Zhejiang Province. Now 13 filming bases or rather theme parks include Guangzhou Sreet, Hong Kong Street, Palace of Ming & Qing Dynasties, Emperor Qin's Palace, Qing Ming Shang He Tu, Folk Houses of Ming and Qing Dynasties, Dazhi Buddha Temple, etc., and 2 good-sized high-technical shooting studios have been finished. Hengdian World Studios has become top of the range in Asia. It was honored as Hollywood in China by the magazine: Hollywood.
8. Splendid China Folk Village in Shenzhen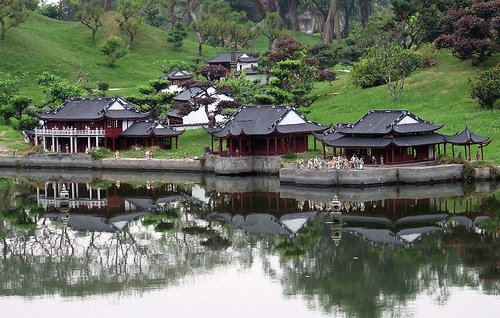 Splendid China is an attraction at the Overseas Chinese Town, Shenzhen that has scaled down replicas of China's historical buildings, wonderful scenes and folk customs. The scale models are in the main in a ratio of 1:15 and the exhibits are positioned to replicate their geographical locations.
9. Window of the World in Shenzhen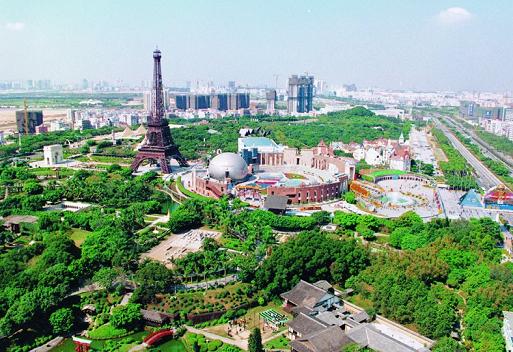 Window of the World is a fantastic replica park situated at Shenzhen of Guangdong Province at the southern tip of the Chinese mainland and eastern bank of the mouth of the Pearl River. Here you can see vivid replicas of the world's wonders, historical heritages and famous scenic sites. The entire masterpiece is built at ratios of 1:1, 1:5 or 1:15.
Within one day, you can visit many reproductions of famous sites from different countries including Mahamuni Pagoda of Mandalay, the Angkor Wat of Cambodia. European architectural splendors will spirit you back to the cradle of classical European culture. Mysterious Africa is always full of life and vigor. After traveling through typical African villages, you come to Oceania. Sydney Opera House, a landmark of Australia is waiting for you.
10. Grand View Garden in Beijing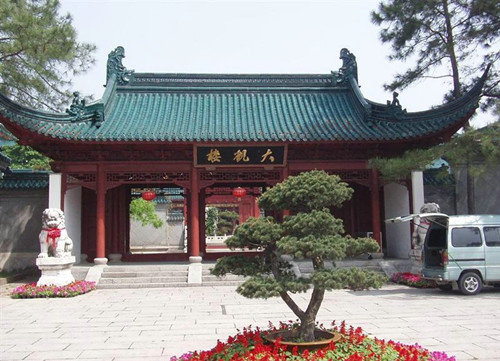 Located in Xuanwu District southwest of Beijing, the present Grand View Garden is a replica of Daguanyuan the magnificent garden of an imperial family described in the well-known Chinese novel "A Dream of Red Mansions" by a Qing Dynasty writer Cao Xueqin (17l5-l763). The site used to be a park dotted with willows and pines. In l984, the China Television Film Production Centre decided to use it as the setting to shoot garden scenes for the TV series "A Dream of Red Mansions". The Xuanwu District Government then suggested that the temporary garden be turned into a permanent scenic spot. Thus the plan to build the Grand View Garden faithful to the writer's description has come into being.