10 Best Mandarin Chinese Schools for Foreign Students in China
Chinese is a language that has been steadily gaining more importance in recent years. China's booming economy and importance in global affairs has prompted many students to begin studying Chinese in order to advance themselves in their future careers. Here is a list of the ten most highly-rated Chinese language schools for foreign students in China.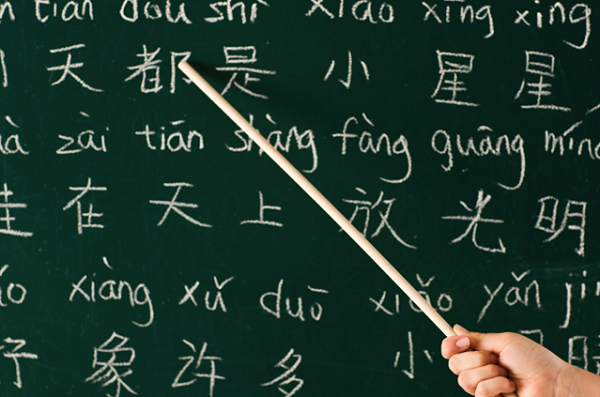 10. Omeida Chinese Academy
This Chinese language school operates in Yangshuo- a beautiful, outdoor adventure location surrounded by mountains and rivers. They offer nothing short of professional teachers, innovative teaching materials, Chinese language courses, as well as activities that are used to solidify a student's understanding of both Chinese language and culture. The Chinese Academy sits next door to their English Academy, and the students of both schools live, eat, and hang out together, creating a wonderful language environment.
9. Mandarin Capital
Mandarin Capital is located in Hangzhou, one of the seven ancient Chinese capitals. It is a language institute designed specifically for international students and has flexible Chinese language programs. Classrooms are set up like Chinese homes to give students the ambiance of learning Chinese in a relaxed and comfortable yet culturally-enriching environment. Overall, it's a very friendly, flexible, and laid-back program.
8. Konall Cultural Exchange
Located in Shijiazhuang, this program specializes in individualized Chinese lessons designed for the serious student. They offer a full range of Chinese courses in a complete immersion environment. The school highlights the fact that Shijiazhuang is an ideal place to study Chinese because there are few foreigners. It's also a flexible program with its start dates. The Konall Cultural Exchange also provides its students the option of either home stay or fully furnished apartments for accommodation as well as visa support and excursions. But most importantly, students on this program can earn college credit.
7. Keats School
This is another Chinese language school for foreigners that provides students one-on-one classes and provincial locale for quicker language learning. Located in Kunming, this school provides specialized individual classes for their students based upon their academic preferences. This school promises guaranteed maximum language retention with their experienced teachers, innovative teaching materials, and versatile teaching methods. The program fees include tuition, accommodation, teaching materials, laundry, and 24/7 support.
6. iMandarin
iMandarin is different from many of the other Chinese language schools on this list because it is like a conventional language school without all the extra support that other programs provide. It's more of a program for businessmen and other professionals who need to learn Chinese for their work. While its headquarters are in Shanghai, this school has many locations throughout China. The school estimates that it has already taught well over 20,000 students from all over the world and that people appreciate their professional and efficient language-learning environment.
5. Mandarin House
Mandarin House is an all-encompassing program that integrates language learning with both cultural activities and excursions. Each teacher working at Mandarin House is required to have the proper credentials in addition to over 2,000 hours of teaching experience. Their staff is bilingual and always ready to help students 24/7. Additionally, no more than 10 students, with an average of 6, are allowed in the classroom at one time.
4. InterNationalPerson Learning Center
As one of the most innovative Chinese language programs for foreign students in Beijing, this center has much to offer their students. Not only do they offer high-quality Chinese language courses but calligraphy, cooking, painting, and kung fu /martial arts classes for their students as well. Students from all over the world have already studied to great success on their program. All their teachers are graduates of Beijing Language and Culture University, which is regarded as the best language university in China. Located in Wudaokou northwest of Beijing, it offers students the advantage of being near Beijing while living in a student-centric environment.
3. Beijing Hutong School
This school is both a language learning school as well as an internship placement program in Beijing. They offer intensive Chinese courses in small groups as well as housing in modern apartments near the school. It's a very picturesque locale that students are sure to enjoy.
Located in Guilin, this institute promises maximum language exposure and retention. They abandon the traditional classroom setting and aim for students to have as much interactive time as possible.  The school offer a variety of housing options to fulfill any of their students' preferences, which include: 1) a private room in their campus, 2) a private apartment near CLI, 3) a home-stay family or  4) an apartment with Chinese student roommates. All lessons are one-on-one with continuous interaction between teacher and student. Additionally, this program offers the opportunity for students to attend up to 20 hours per week of language/cultural courses at Guangxi Normal University.
1. Aston Language Centre
The last school on our list is the Aston Language Centre located in Wuhu, a provincial city in Anhui. They offer affordable Chinese courses that are available as one-on-one courses or in groups of four. As a smaller city, Wuhu gives students the opportunity to experience China without the foreign trappings. They also offer a "Chinese Corner" every week where students can meet with locals and gain language practice. Students stay in rented apartments though the program as offers many cultural activities and excursions throughout their stay.
Author's Bio: Alice gladly shares the list of the institutions that provide language learning opportunities for foreign students in China based on her recent research. Alice is a college graduate and a writer for the best essay writing services.