Top 5 Best Chinese Food Blogs
If you are interested in Chinese cooking and would like to learn to cook Chinese dishes. Food blogs are good places to go. Those great food blogs not only give you detailed cooking steps but also offer some food knowledge and interesting things during the cooking. Here I highlight the top 5 Chinese food blogs ever for Chinese cooking lovers.
1. Appetiteforchina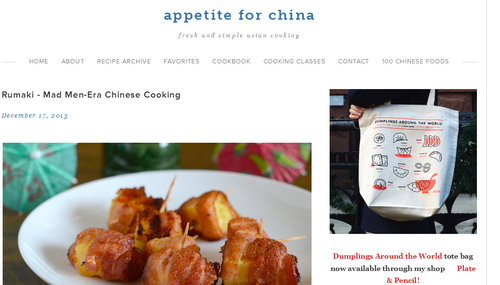 Appetiteforchina.com is run by Diana Kuan, a New York-based writer and cooking teacher. The blog is about traditional Chinese dishes as well as creative takes on Chinese food and dishes. And it also has expanded to many recipes from other Asian cuisines. Kuan also published a cookbook The Chinese Takeout Cookbook
 which is a available on amazon.
2. Redcook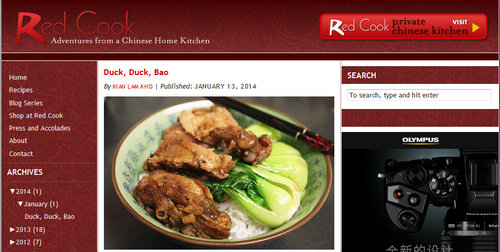 Redcook.net is a high-quality blog about Chinese home style cooking. The blogger Kian Lam Kho is a software engineer, however, he is in crazy love for cooking. He even spent six months working as an apprentice under a chef and finally changed from amateur to professional in cooking. He shares his joys and frustrations of cooking Chinese food at home, and readers can find lots of interesting knowledge from his articles.
3. Rasamalaysia.com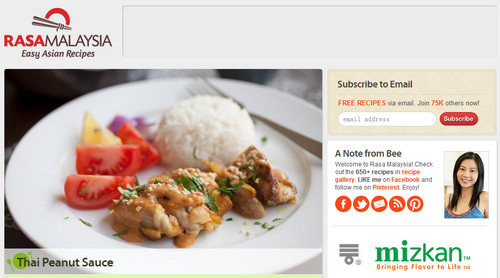 Rasamalaysia.com is the #9 food blog in the world ranked by The Daily Meal. The blog has over 650 easy Asian recipes, from Chinese, Malaysian, to Thai, Vietnamese and more. The blog is authored by Bee Yinn Low, a cookbook author, professional recipe developer based in Irvine, California, USA.  Bee's first cookbook Easy Chinese Recipes
is currently one of the bestselling Chinese cookbooks on Amazon. Some of her wonderful recipes include Kung Pao Chicken, Orange Chicken and Lettuce Wraps.
4. Tastehongkong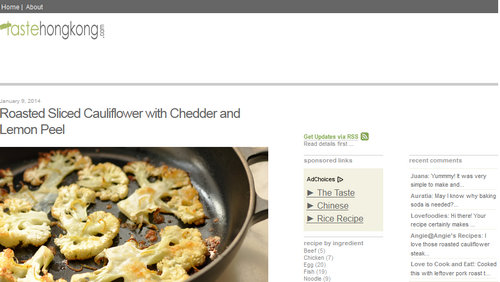 Tastehongkong.com is a personal blog which has been online since 2008. The blogger lives in Hong Kong and love local Chinese food very much. The blog posts mainly share the blogger's cooking experiences in Hong-Kong-style Chinese foods.
5. Yi Reservation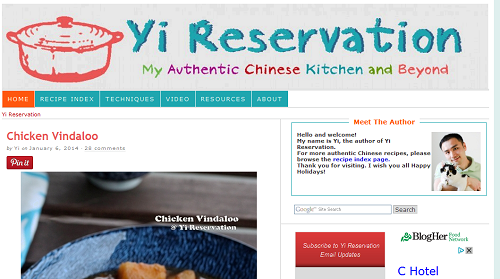 Yireservation.com is run by Yi, a guy who grew up in Chongqing and later moved to the United States. He cooks Chinese regional cooking in his home kitchen and hopes to share, discuss, and get support from "online community". The recipes featured on Yi Reservation are a mix of different regions and styles with step-by-step illustrations.