The majority of music repositories on the web are in English. so it's how (relatively) difficult it is to look for Chinese songs on the web, If you want to download huge amount of Chinese music, you can try the following 10 websites, they are the best sites to download Chinese music for free.
1. Baidu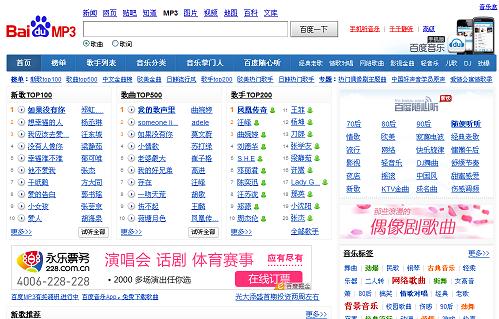 Baidu MP3 is a search service and provides only links to songs crawled by Baidu's search engine from where you can download latest Chinese mp3 songs for free. It also offers a variety of music. Users can also download top 10, 100, 500 Chinese music. Even it provides recommended songs which are trending China. The site lets you download music in various formats like MP3, WMA and SWF. They can be played on any latest music players for PC. The tricky part is that you can play the songs in the search results with Baidu's player, without leaving Baidu.
2. 5nd.com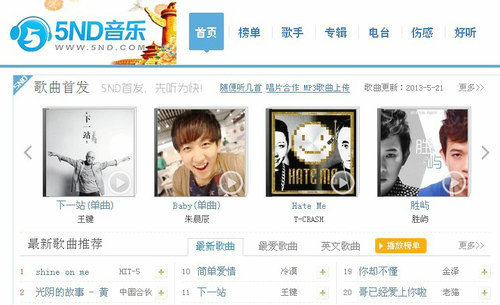 5nd.com is a popular website that offer copyrighted music and Chinese songs downloading service. The site is divided into various divisions like top, singers, album, radio station and so on.
3. Sogou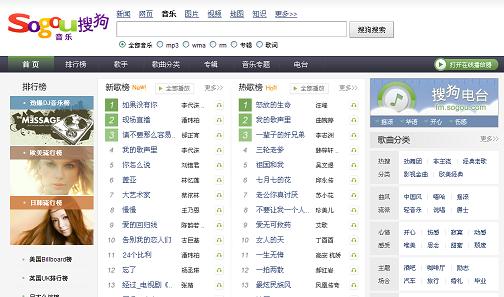 Sogou is arguably the best amongst the breeds. It has a humongous collection of latest songs and tracks. The site has a clutter-less user interface which makes it one of the best sites to download free Chinese music from. It supports downloading of a variety of formats like MP3, WMA, RAM. Users can listen to the songs or play all the popular songs listed on the website. Later, they can move ahead to download them. In short, Sogou is the place from where you can not only get free Chinese music but also western music.
4. Kugou.com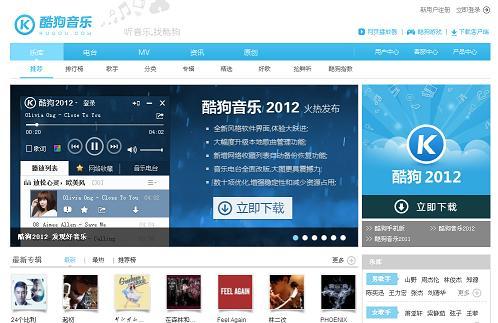 Kogou is another good website like soguo where you can listen to music first before you download it. This website provides all varieties of songs and the quality of the song is too good. Some of the featuring categories of this website are recommended, Top, Singer, Album, Good, Songs and Featured. It has got a collection more than thousands of songs for you to listen and download.
5. ChinaMp3
This is another awesome website to download Chinese songs. The best part of this website is that they have divided the site into various divisions like Album List, Singers List, Top Music , MP3 Music Chart, Flash Music and Music Download Chart. Thus the users have many choices according to their taste and convenience.
6. 9sky
9sky has got a collection of thousands of Chinese songs for you to download . With the largest number of tracks, the song contains the most comprehensive music database, more than 750,000 tracks of legitimate digital music and original and cover music, including music and music-related products to listen, upload, see, sing, write full-service and more. Some featured category of this website are Music, Singer, Album, Music package, Top, MTV, Music Scene, Cover, Favorites, Member and Ticket.
7.  SoSo Music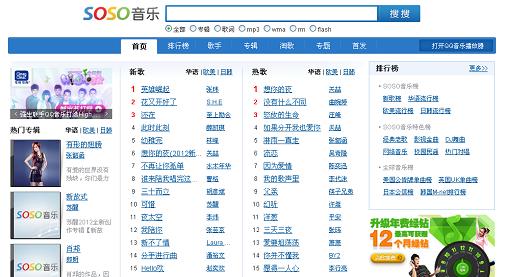 Soso Music is an amazing website for getting Chinese music. SOSO music offers massive music and popular songs online for you to download. It is supported by the biggest Internet Giant Tencent QQ. So there is no doubt that it will provide good quality Chinese songs and music.
8. Kuwo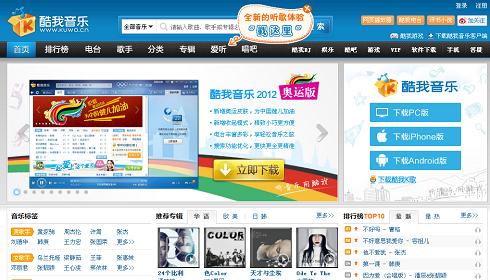 Kuwo doesn't have the massive resources which Baidu or Xunlei is capable of accommodating, but if you're just looking for music, it has nearly everything you need. It has a slick neat interface which puts everything within reach of your fingertips, so you won't find yourself fumbling trying to navigate. It stays updated fairly frequently, so while it won't cover every possible scenario, it's a reliable service for your music needs.
9. G-Music
Taiwanese site G-Music has the added advantage of being based on the Taiwanese billboard charts, not those of mainland China, so if you're looking for a different perspective – since most of the famous artistes are from Taiwan and Hong Kong anyway – you'll do well to follow the updates on this site. They have a fairly reliable lyrics list as well. If you want, you can also order CDs of your favorite artistes from the site, and they've been known to feature English singers too.
10. Xunlei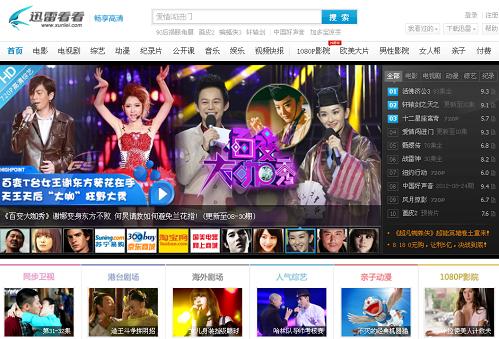 Xunlei is a respectfully quality content provider. When you visit Xunlei, the first thing that strikes you is how similar it looks compared to Yahoo. You can find news on various media figures, stay updated with the films playing on the mainland and in Taiwan, and even order music DVDs if that's where your interests lie. If you use their search engine to look for a particular artist, it'll link you to one of the less famous music sites which streams their music.
Besides the above 10 Chinese sites for you to download Chinese songs, I also find a site  http://singchinesesongs.com/ where you can play streaming Chinese songs directly without downloading.