Chinese car industry is developing very fast and many car brands start to be known by the world. The following is a list of 10 most famous Chinese car brands including logos and a brief introduction of the company.
1. Chery 奇瑞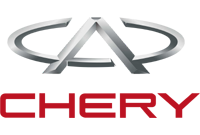 Chery Automobile Co., Ltd.is an automobile manufacturing company headquartered in Wuhu, Anhui, China. It was founded in 1997 and is a state-owned corporation. The seventh-largest China-based automaker measured by 2011 output, it produced around 600,000 units in that year. Its products are primarily passenger cars, minivans, and SUVs, and it sells its vehicles under four brand names: Chery, Karry, Rely and Riich.
2. Geely 吉利

Geely is a Chinese automotive manufacturing company headquartered in Hangzhou, China. Its principal products are automobiles, motorcycles, engines and transmissions. It sells passengers cars under five brand names: Emgrand, Englon, Geely, Gleagle and Volvo. Geely acquired Volvo Cars from Ford for US$1.8 billion in 2010.
3. Dongfeng Motor  东风

Dongfeng Motor Corporation is a Chinese state-owned automotive manufacturing company headquartered in Wuhan, China. Traditionally included as one of the "big 3″ Chinese automakers, Dongfeng is currently in the top 4 along with Chang'an Motors, FAW Group, and SAIC Motor. As well as buses, trucks, and cars, it also manufactures parts and cooperates with foreign car makers. As of 2011 it has more Sino-foreign joint ventures than any other Chinese automaker. 2011 production figures put the company in second place, in terms of production volume, in its home market; Dongfeng produced 3,058,600 vehicles that year.
4. Foton Motor 福田

Beiqi Foton Motor Co., Ltd. often shortened to Foton or BFC, is a Chinese company making trucks and agricultural machinery. This BAIC subsidiary makes commercial trucks in a joint venture with Daimler AG, called Beijing Foton Daimler Automobile Co., Ltd. The products of this JV carry the brand name "Auman".
5. BYD Auto 比亚迪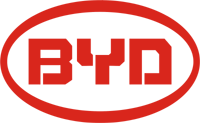 BYD Auto Co., Ltd. is a Chinese automobile manufacturer based in Shenzhen, Guangdong Province. The firm was established in 2003 and is a part of BYD Co Ltd, a rechargeable battery maker. As of 2010 production capacity is estimated at 700,000 units/year, and while that year's sales reached 519,800 making the company the sixth largest Chinese car-maker by units sold.
6. Brilliance Auto 华晨

Brilliance Auto is an automotive manufacturing company headquartered in Shenyang, China. Its products include automobiles, minibuses and automotive components. It operates a car-making joint venture with BMW and a minibus-making joint venture with Toyota. Brilliance Auto had an estimated production capacity of 800,000 units/year as of late 2010. Brilliance Auto produced 523,500 units in 2011, ranking eighth among Chinese vehicle maker in terms of production volume.
7. Tianma Auto 天马汽车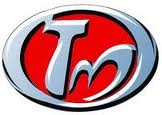 Chengdu Tianma Automobile Co., Ltd. is located in Chengdu, Sichuan Province, China. It is a professional manufacturer of mini trucks, pick-ups, farm vehicles, and auto parts, and its annual production capability is 20000 entire vehicles.
8. JAC Motors 江淮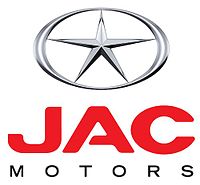 JAC Motors is a Chinese state-owned automobile and commercial vehicle manufacturer. The company is based in Hefei, Anhui Province, China. JAC Motors made 494,800 whole vehicles in 2011, ranking it as the ninth-largest China-based automaker by production volume.
9. Great Wall Motors 长城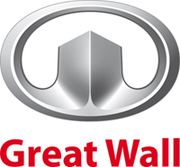 Great Wall Motors Company Limited is a Chinese automobile manufacturer formed in 1976. The company is named after the Great Wall of China. As of 2010, it is China's largest SUV producer. As of 2011, it is the 10th largest Chinese automaker by units produced.
10. Zhonghua Car  中华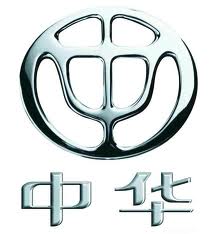 It is another famous brand of Brilliance Auto, a very famous sedan brand of the company.
Among the above  top 10 most famous Chinese car brands,  Geely and Chery seem  to have entered some developing in Africa and Asia, others car brands are still unknown to the world. There is still a long way to go for Chinese car brands and its companies.