The 10 Best Hong Kong TV Actresses
I love Hong Kong TV series, many of which have become classics and at the same time many actresses rose to fame with the success of these TV series. If you've missed some of these terrific actresses, allow me to share with you the 10 best Hong Kong TV actresses ever.
1. Barbara Yung 翁美玲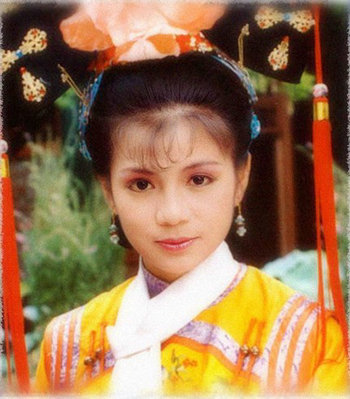 Barbara Yung Mei-ling (1959 –1985) was very famous in the early 1980s. Her classic role as Wong Yung in The Legend of Condor Heroes earned her the nickname "Forever Young Beauty" by countless fans. She committed suicide at the age of 26 at the peak of her career.
2. Liza Wang 汪明荃
Elizabeth Liza Wang (born in 1947) is a successful Hong Kong actress. She is called "The Big Sister" in Hong Kong entertainment industry. Her most famous TV series include The Awakening Story (2011) and Wars of In-laws (2005).
3. Angie Chiu 赵雅芝
Angie Chiu (born in 1954) is a famous actress in both Hong Kong and Mainland China. She is most well-known for her leading roles in The Bund (1980) and The Legend of the White Snake (1992).
4. Carina Lau 刘嘉玲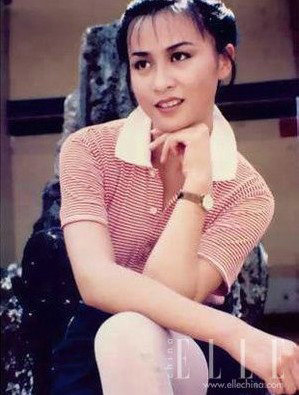 Carina Lau Kar-ling (born in 1965) began her acting career in TVB in 1989. The hit series Looking Back in Anger established her status as a famous Hong Kong actress. She and Tony Leung Chiu-Wai wed in 2008.
5. Maggie Shiu 邵美琪
Maggie Shiu Mei-kei (born in 1965) is a prominent Hong Kong actress. She took on various roles in TV series including Princess Fragrant in Take Care, Your Highness, New Heavenly Sword and Dragon Sabre, Blood of Good and Evil, The Breaking Point and The Gem of Life. Her latest Tv drama is called Palace, a very popular TV series in mainland China.
6. Adia Chan 陈松伶
Adia Chan (born in 1971) stars in many Hong Kong television series. She started her entertainment career at the young age of 14 and left deep impression among television fans with her beautiful voice. She is well known for many roles in the TVB Series, especially Song Bird, Happy Ever After and the film Once Upon a Time in Shanghai.
7. Jessica Hsuan 宣萱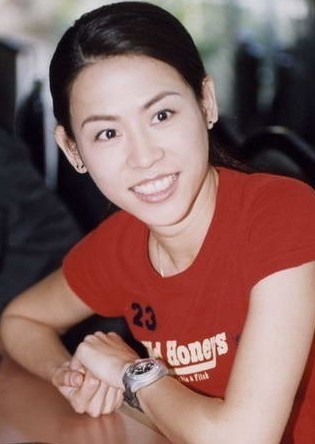 Jessica Hsuan (born in 1970) is a well-known television actress in Hong Kong. Her most famous TV series include Secret Of The Heart, Old Time Buddy and Witness to a Prosecution.
8. Sheren Tang 邓萃雯
Sheren Tang Shui-man (born in 1966) is a famous Hong Kong television actress. She is well-known for her roles in TVB drama series like War and Beauty, La Femme Desperado, The Family Link, Rosy Business and No Regrets.
9. Idy Chan 陈玉莲
Idy Chan Yuk Lin (born in 1960) is a well-known Hong Kong actress during the 1980s. Her most famous TV series are The Legend of the Condor Heroes (1988) and The Heaven Sword and Dragon Saber (1978).
10. Carol Cheng 郑裕玲
Carol Cheng (born in 1957) is a famous actress and host from Hong Kong. Her famous TV series include The Good, The Bad And The Ugly, Woman On The Beat and War of the Genders.