Top 10 Chinese Cartoon Characters
There are lots of Chinese animation characters. Some of them have left deep impressions on all Chinese teenagers and kids. Here Chinawhisper picks the top 10 classic Chinese cartoon characters. Now let's take a look at these colourful cartoons:
1. Nasreddin 阿凡提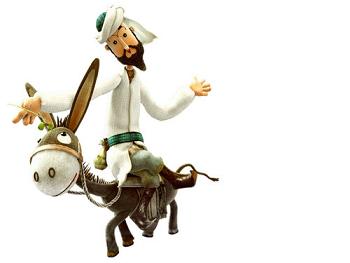 In China almost every person knows Afanti or 阿凡提, the Uyghur name of Nasreddin. The Uyghurs do not believe Afanti lived in Anatolia but was from Eastern Turkistan. Nasreddin 14-episode animation series named The Story of Afanti was produced by Shanghai Animation Film Studio from 1979 to 1989; it became one of the most popular animations in China. The leading role Afanti is a humorous man who has a strong hatred of evil practices, he uses his wisdom to uphold justice for the poor people and punish the greedy and stupid rich man Bayi and the king.
Watch the Afanti cartoons at https://www.iqiyi.com/lib/m_200156314.html
2. The Calabash Brothers 葫芦兄弟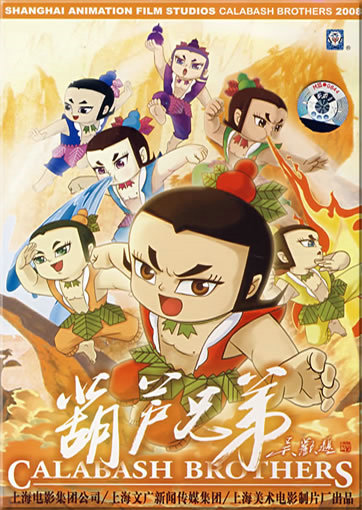 The calabash brothers were the leading role of the popular 13-episod animation Balabash Brothers during the 1980s. The seven calabash brothers have superior abilities; they fight against the demons one after another in order to save their loved ones. Balabash Brothers is one of the country's original classic works. Since its broadcast in 1986, it has been popular among children.
Watch the The Calabash Brothers at http://www.iqiyi.com/a_19rrhbkfv1.html?vfm=2008_aldbd
3. Nezha 哪吒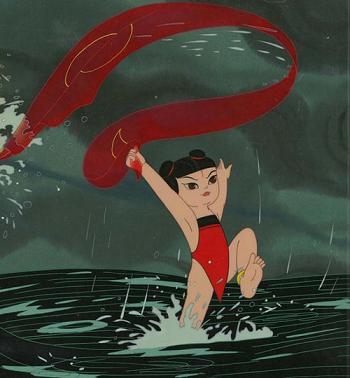 According to the Chinese fantasy novel Fengshen Bang, Nezha was a student of the immortal Taiyi Zhenren who reconstructed his body with lotus leaves and blossoms and trained him into a warrior deity. In another classic Chinese novel Journey to the West, he fought together with his faster against the Monkey King and later helped him defeat demons on the Road to the West. His great popularity came with the popular 1979 animated film Prince Nezha Conquers the Dragon King. The plot centres on Nezha's fight against Ao Guang, the Dragon King of the Eastern China Sea.
Watch Nezha cartoons at http://tv.sohu.com/s2011/nzcq/
4. Pi Pilu and Lu Xixi 皮皮鲁、鲁西西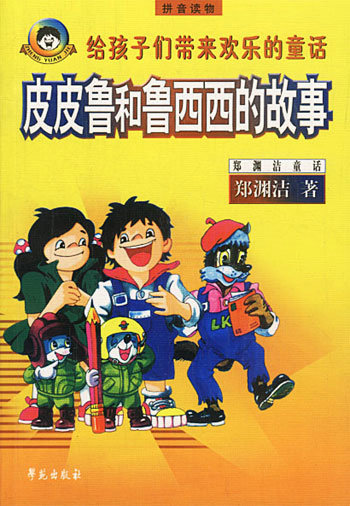 Pipilu and Luxixi are twin brother and sister from Pi Pilu's Story Series, written by renowned Chinese fairy tale writer Zheng Yuanjie. They are known among the children for many interesting things they experienced. They have two good friends, Shuke and Beita, who are perhaps the two most popular rats in China. Shuke and Beita are extremely smart and they know the language of human being … …
5. The Monkey King 美猴王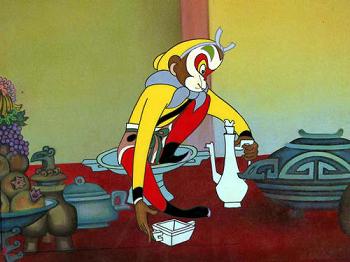 Monkey King, is a leading character in the classical Chinese fantasy novel Journey to the West. He is born from a stone with super power. He was trapped under a mountain by the Buddha for his rebelling against heaven court, and later was saved by the monk Xuanzang on a journey to retrieve Buddhist sutras from India. There are many TV and films about the Monkey King. Havoc in Heaven produced in the 1960s is the most famous one.
Watch the Monkey King at https://www.1905.com/vod/play/728574.shtml?from=nyqty
6. Chen Xiang 沉香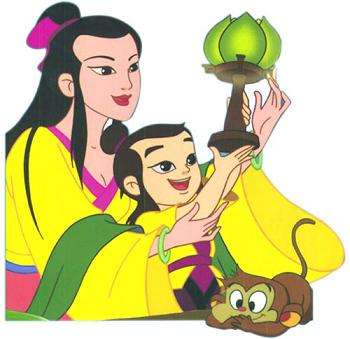 Chen Xiang is a cartoon character in Chinese ancient folklore, he becomes widely known to Chinese in animated feature film Lotus Lantern . Chen Xiang was the son of a fairy who was imprisoned by Erlang Shen beneath Mount Hua for falling in love with an ordinary person. Chen Xiang then descended to the mortal world carrying his mother's lotus lantern. With his perseverance and courage, he finally defeated Erlang Shen and saved his mother.
Watch the Lotus Lantern at https://www.iqiyi.com/v_19rrhnutng.html?vfm=2008_aldbd
7. Sergeant Black Cat 黑猫警长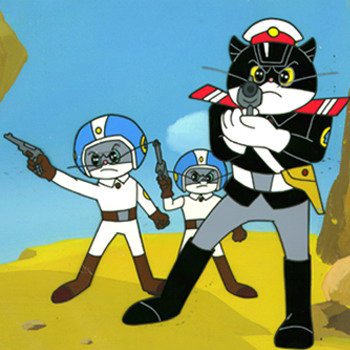 Sergeant Black Cat is a famous cartoon character in animated TV series of the same title. In the animation, the witty, brave and handsome Sergeant Black Cat led his sergeants to crack a series of cases which threatened the forest safety, helping various animals in the forest live a peaceful life. It was very popular among post-80s Chinese children.
Watch Sergeant Black Cat at  http://www.iqiyi.com/a_19rrhbkfzd.html?vfm=2008_aldbd
8. Sanmao 三毛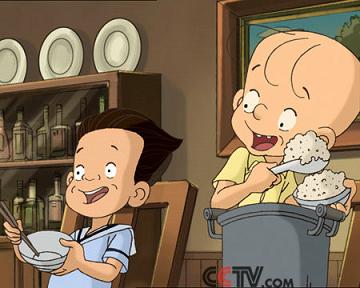 San Mao is the main character of Chinese animation TV series Wanderings of. San Mao. He was a very poor orphan and wandered and begged in old Shanghai in the 1930s. The story depicts his rough fate and various sufferings, and his humour wandering experiences in the process of looking for happiness and warmth in this metropolis city.
Watch Wanderings of San Mao at https://v.qq.com/x/cover/tp8qwuc6gxpb84d/l0015avjty5.html
9. Ma Liang 马良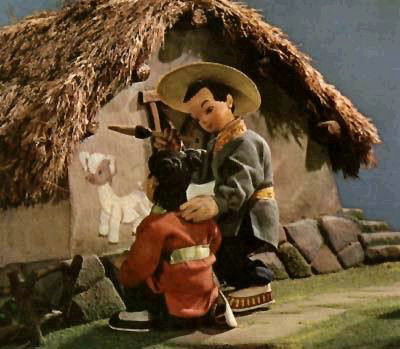 Maliang is a legendary character in a Chinese folklore story. He lived a village and could not go to school due to the poor status of his family. But he loved painting very much. One day, he got a brush with magical power and can turn anything he drew into reality under his hand. This info soon reached the emperor who imprisoned Ma Liang and forced him to draw a Money Tree. He followed his order but he also drew a giant ocean around it. After the emperor sailed across the sea with his followers, Ma Liang soon wielded his brush and drew lots of winds; soon the emperor's ships sank into the water. This story was adapted into a Chinese animated stop-motion film called Ma Liang and his Magic Brush (Chinese: 神笔马良) in 1954.
Watch the video at https://v.qq.com/x/cover/xjull9471o63kpm.html
10. Pleasant Goat and Grey Wolf 喜羊羊与灰太狼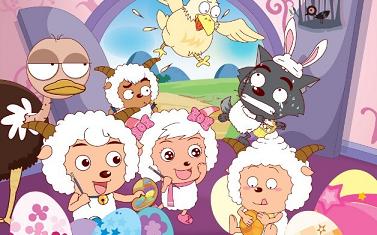 Pleasant Goat and Grey Wolf are perhaps the most popular cartoon characters in today's China. They are the main characters in the carton TV series Pleasant Goat And Big Big Wolf , which tells about how a group of goats living on the grassland fight against a clumsy wolf  with various clever methods.
Watch the videos at https://list.youku.com/show/id_zcc006a74962411de83b1.html