Top 7 Websites to Watch Chinese Movies Online for Free
Many foreigners may want to know where to watch Chinese movies. The problem is that there will be some difficulties for foreigners to search for free Chinese movies on the Internet, as Chinese is widely considered a "difficult" language to learn. That's the reason why I create this post which lists the seven popular Chinese movie websites which allow movie lovers to watch full Chinese films online for free.
Today many Chinese movies has English subtitles and if you download the app of the below services, you will be able to download Chinese movies on your smartphone.
Please note that most movie websites are only available with IP from China. If you live outside of mainland China,when you watch these movies it will show "Sorry, this video is not available in your region due to copyright limitations" or "很抱歉,由于版权原因暂无法播放" in Chinese language.  The best way to resolve this problem is to use a VPN service with a server in China. I recommend you use PandaVPN, it can unblock all Chinese video sites and allow you to watch all Chinese movies smoothly on computer and mobile devices including Android and iOS and the speed is very good. The monthly fee is only $2.49 for one year package. And besides it offers 7 day money back guarantee, so you can try out the service and get refund if you do If you're not delighted with it. Click Here to register.
Iqiyi.com is owned by Baidu, the largest Chinese search engine company. Iqiyi.com offers various full-length and copyrighted contents including full movies, TV shows, animation, documentaries, musics…etc.
You can not only find Mainland Chinese movies but also Hong Kong (Cantonese movies) movies and Taiwan movies there. Many are trending movies at the time.
Iqiyi has both Android and iPhone app available. Many films are free to watch, if you want to unlock all the movies, you need to buy its membership with just CNY19.8/month.
The site only allows China IP to access, if you live outside of China you must use VPN (I recommend PandaVPN, it has the best speed.) to unlock the site.
M1905.com is the official movie site of China's national CCTV Movie Channel. The site provides columns like movies, videos, movie rankings, movie stars, movie blog…etc. It boasts more than 10,000 genuine HD movies with 3 extra movies added each day.
You can watch movies from Mainland China, Hong Kong, Taiwan, the USA, and Asian countries such as Japan, Thailand, India.
M1905 is so amazing, it is free of copyright restrictions, and people can watch all its movies instantly anywhere in the world for free.
You can download its iOS or Android app on your phone from the page https://www.1905.com/app/.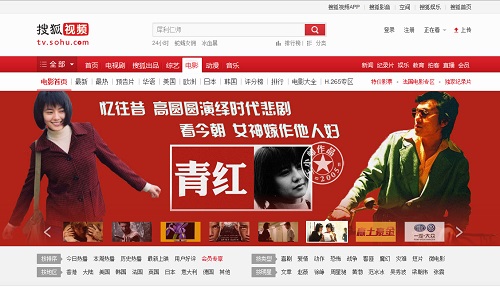 Sohu Movie is one of China's most popular streaming movie websites. The site provides thousands of movies and TV series for free. Even some of latest American movies and TV shows are available legally. But all those movies are only available for Mainland China. Users outside of mainland China need to use VPN to unlock the site.
Sohu Movie has many channels include Chinese movie, North America movie, Europe movie and so on. And it is also available on both Android and iPhone app. Download the app here http://tv.sohu.com/app/?x=4
Everyone knows Youku in China, a similar video site like YouTube. Its movie channel hosts a large number of both Chinese and foreign movies, including many top blockbusters.
However all Youku movies are only available with IP from China due to copyright restrictions. If you want to watch movies on Youku outside China, you need to unblock Youku with VPN.
Youku has both Android and iOS app available, after installing it on your phone, you can watch many movies for free and can download movies on your phone. Free members can watch most of the movies free with about one minute ads before the movie starts.
Download the app here: https://pd.youku.com/?spm=a2ha1.12675304.uerCenter.5!5~5~5~A
Kankan is another popular Chinese movie website, formerly know as Xunlei Kankan. The site owns lots of copyrighted movies, TV series and other programs. At present all its movies are available only with IP from China, so if users outside China want to watch its streaming movies, the only way is to use VPN into China.
Both Android and iOS app are available here http://video.xunlei.com/pc.html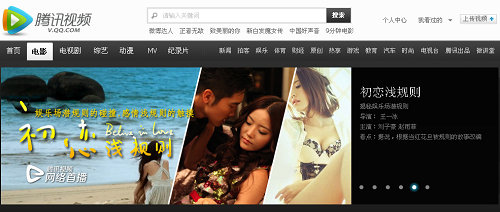 If you know a bit about China, you must hear of QQ, the most widely used instant messenger in China. Its movie channel – QQ Movie – is one of the most visited movie sites The site provides the latest domestic and foreign movies (Users need VPN to unlock the site).
It has channels including movies, dramas, shows, documentary, cartoons. It has app on Windows, Android, Mac and iOS available. Check and download its app here http://v.qq.com/download.html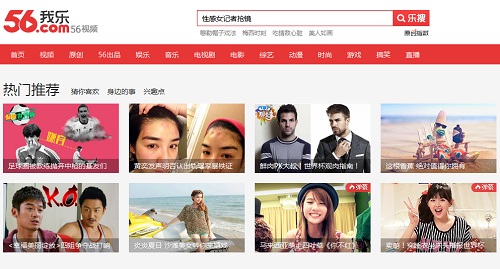 56 Movie provides HD copyrighted movies. You can enjoy its hundreds of HD movies and TV series online free legally. The site does not have IP restrictions, which means users form any corner of the world can watch those movies for free.
Besides above movie sites, you can also watch Chinese movies on other sites such as Fun TV and  Tudou.com.
And you can also check the post – 5 Best Websites to Watch Chinese Movies Online.