Top 6 Moments of Trademark Abuse in China
With news of a fake Goldman Sachs recently being discovered operating in Shenzhen, we decided to take a look at a few of the more well-known cases of trademark disputes arising in China. Following is our list of The Top 6 Moments of Trademark Abuse in China.
1. Apple Vs Proview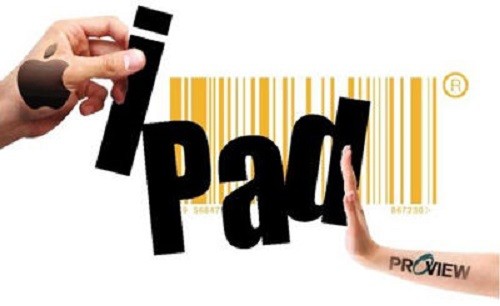 Apple has dealt with its fair share of challenges in the Chinese market, starting with controversies over worker suicides at the Foxconn plant it subcontracts the bulk of its Chinese manufacturing to and continuing to a 60 million dollar settlement they made with a company called Proview. The case arose when Proview sued Apple to protect its use of the iPad trademark, which it had registered in China before Apple. Unlike in some countries, where right to trademark goes to the first company to use a logo, in China right to trademark goes to the first company to claim that trademark.
At first glance, it would seem that Proview was engaging in what is known as trademark squatting, except they had actually first registered the iPad name in 2001, just as the original iPod was being released.
Proview felt so strongly about their right to the trademark, in fact, that they tried to sue Apple in US courts in 2012, where they were unsuccessful. However, later that same year they won the case they brought to Chinese courts.
With some analysts predicting that Apple will be the world's first trillion dollar company, $60 million seems a mere drop in the bucket for the company, and a small price to pay for finally gaining the right to sell their iPad to the Chinese market.
2. Fake Apple Stores in Kunming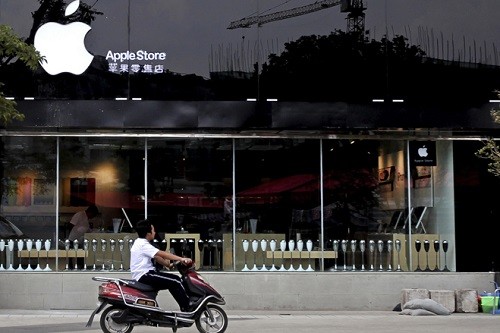 Though far less formidable competitors than Proview, the many fake Apple stores operating throughout China are far more numerous.
Kunming's fake Apple stores gained international notoriety in the summer of 2011, when a blogger there, A Bird Abroad, documented a fake Apple store downtown. Turns out that this store was just the tip of the Iceberg, and Chinese officials soon found at least 28 fake stores in the city during an investigation that summer.
The quality of each of the stores varied, but the original one found by A Bird Abroad was a very convincing copy. The only reason she was able to identify it as a fake Apple store was because of a sign on its façade reading "Apple Store", which authentic Apple stores lack. Because, you know, minimalism.
3. Jordan Vs QiaoDan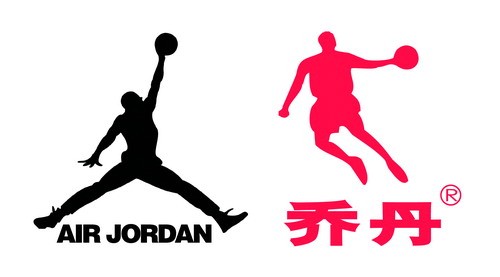 Michael Jordan popularized a lot of things during his unparalleled career in pro basketball, including the infamous Jumpman icon made famous through his Jordan sub-brand at Nike.
Starting in 2000, a sporting goods company in China put Jordan's competitive instincts to the test by using a translated version of his name (乔丹, or QiaoDan) and a similar jumpman-esque icon to sell products. This NPR story explains.
Jordan filed a lawsuit against QiaoDan in 2012, which he lost. Ever tenacious, Jordan has plans to appeal to China's Supreme Court. Jordan was also later counter-sued by QiaoDan, who claimed his lawsuit prevented the company from going public.
4. Obama Fried Chicken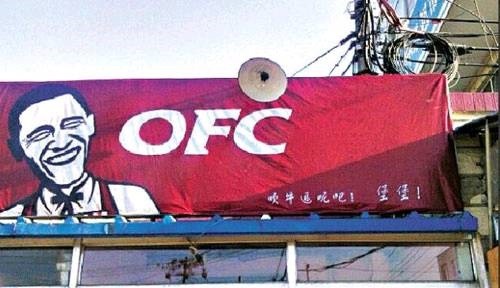 Obama Fried Chicken makes the list because it managed to combine blatant plagiarism with remarkable ingenuity in creating the first Kentucky Fried Chicken knock-off appearing to be endorsed by the president of the US himself.
In 2011, a 21-year-old college student on the outskirts of Beijing opened Obama Fried Chicken. This otherwise unremarkable hole-in-the-wall managed to attract frenzied media attention for its logo, which featured US president Barack Obama as the KFC mascot Colonel Sanders. Just one week after the media frenzy began, the restaurant briefly re-branded from OFC (Obama Fried Chicken) to UFO before removing all resemblance to KFC altogether.
5. Shenzhen's Fake Goldman Sachs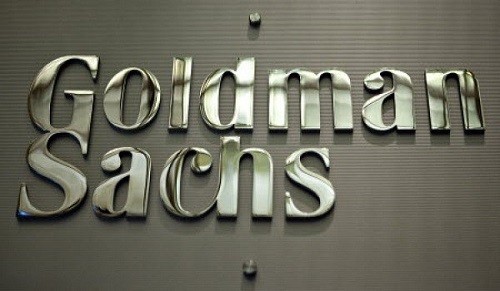 The most recent trademark infringement scandal to come to light recently happened in the southern city of Shenzhen, where it was revealed that a fake Goldman Sachs was operating. The Chinese company uses the same name as the original Goldman Sachs in both English and Chinese, but according to Goldman Sachs' Hong Kong spokesperson Connie Ling is in no way affiliated with the brand.
The "discovery" of this fake Goldman Sachs resulted from an accusation of money laundering made by a union of casino workers in Macao called the International Union of Operating Engineers.
6. The Many Faces of Fake Starbucks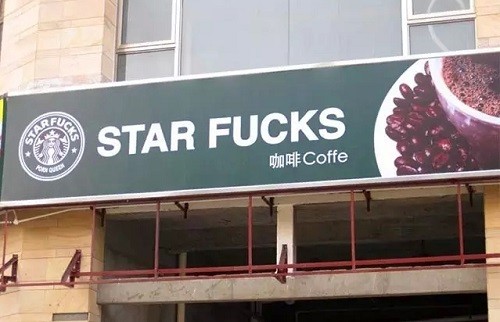 There are fake Starbucks all over Asia, and this article does a nice job of summing them up.
However, our favorite instance of copyright infringement comes not from China but from Los Angeles, California, where the comedian Nathan Fielder created Dumb Starbucks for his Comedy Central show. His legal defense was that, under parody law, using the Starbucks name was acceptable so long as it was clearly used as a joke. Unfortunately this defense sat on shaky ground, as Dumb Starbucks was forced to close in 2014.