Top 5 Best Websites about Doing Business in China
China is the fastest growing economy in the world. Establishing a presence in China is a must for any global company. However, business rules in China are basically different than in the Western world. This article showcases 5 top sites and blogs to help you better understand how to do business in China.
1. Chinalawblog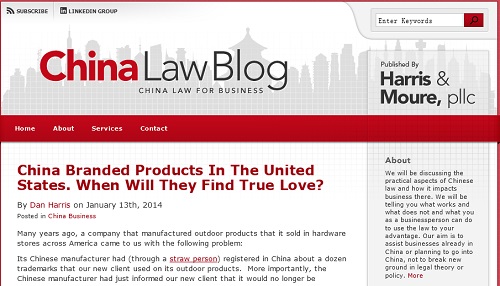 Chinalawblog.com is a daily weblog discussing primarily law and business in the country. Its topics range from China's developing legal system to its society, culture and current events. It is the most influential law blog about China.
2. The China Business Leadership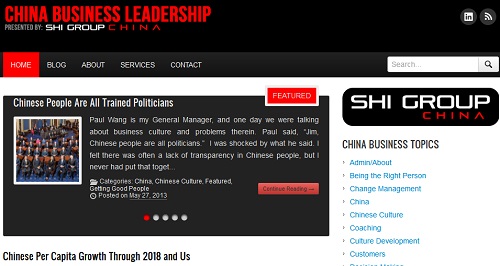 The China Business Leadership blog explores issues that perplex foreign businessman in China. The blog covers a variety of fields including people issues, culture development, management and the like for business and life in China. It is a good place for foreigners to find information that will help them doing business in China.
3. eChinacities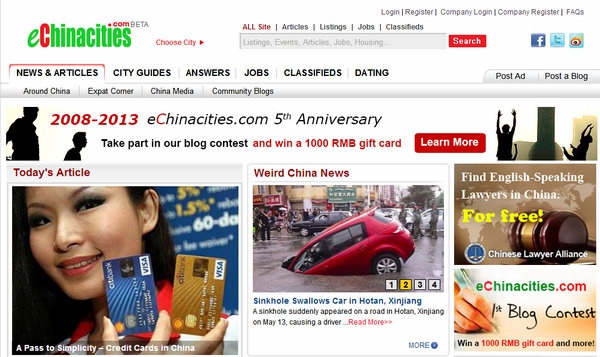 eChinacities.com provides every aspect on traveling, living and doing business in China. The site is very popular among expats who live and work in China and international visitors who travel to China for business and leisure purposes. eChinacities.com claims to be not affiliated with any government agency in or outside of China.
4.China Briefing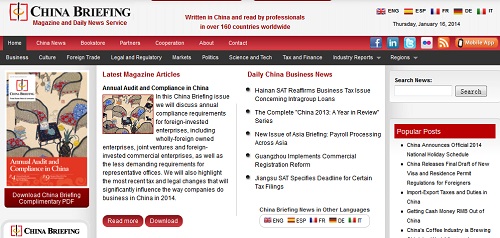 China Briefing was founded in 1999. The website provides up to date business information to the foreign investor in China. It also publish monthly China Briefing magazine in PDF, a daily online business news service.
5. Learn Chinese Business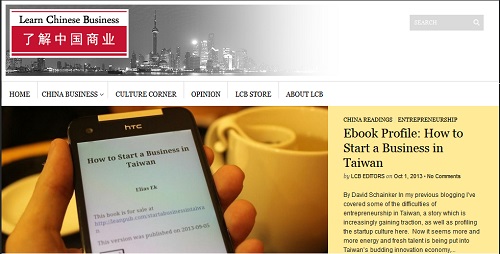 Learn Chinese Business is a blog for entrepreneurs and professionals who do business in the Greater China. The blog offers in-depth analysis of business and economic trends as well as compelling stories of entrepreneurship.