Top 10 Famous Writers in Modern China
Modern China refers to the period from 1912 to the present. This period saw prosperity of Chinese literature and lots of outstanding and influential Chinese writers. These literary giants exerted a deep influence on Chinese society even in China today. Here is a list of the most influential Chinese writers and their major works that time.
1. Lu Xun (鲁迅)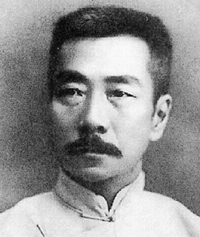 Lu Xun (1881-1936) is known as China's greatest modern writer of the 20th century. He was also known for his sharp and unique essays and created more than 600 articles. He was the head of the Chinese Left-Wing Writers League in Shanghai in the 1930s. Mao Zedong (1893-1976) evaluated him highly, calling him "Commander of China's cultural revolution." He also wrote many famous stories such as Diary of a Madman
(1918) and Kong Yiji (1919)
 2. Lao She (老舍)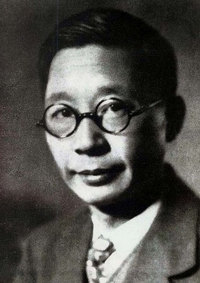 Lao She (1899 –1966) was a well-known Chinese novelist and dramatist, he made significant contributions Chinese literature of 20th century. The novel Rickshaw Boy
and the play Teahouse
 are his most well-known works.
3. Zhou Zuoren (周作人)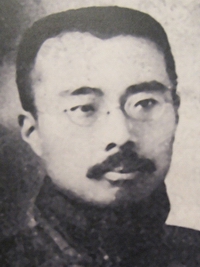 Zhou Zuoren (1885- 1967), the younger brother of the renowned writer Lu Xun, was a Chinese writer, mainly known as an essayist and an outstanding translator. He was one of the most important Chinese essayists in the 1920s and 1930s. He translated lots of important works from Japanese literature, Classical Greek literature, and English literature.
4. Shen Congwen (沈从文)
Shen Congwen (1902–1988), from Fenghuang County, Hunan province,  was a great modern Chinese writer and historical relics research scholar. Bian Cheng (The Border Town) and Changhe (The Long River) are his best novels, while Chundeng Ji (Lamp of Spring) and Heifeng Ji (Black Phoenix) are his most famous collections of short stories.
5. Lin Yutang (林语堂)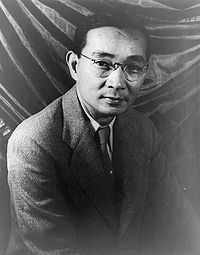 Lin Yutang (1895 -1976) was a noted modern Chinese writer, translator and linguist. He left a large number of Chinese and English works, including novels, essays, literary criticism, cultural commentary, biographies, English textbooks, dictionaries, translations and so on. His most inportant works are The Importance of Living (1937), Moment in Peking (1939) and Between Tears and Laughter (1943).
6. Cao Yu (曹禺)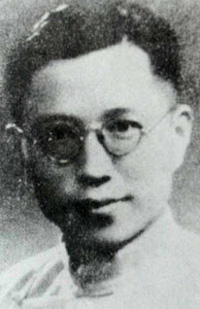 Cao Yu (1910-1996) is a famous modern Chinese dramatist and drama educator who is often called "the Shakespeare of China". Thunderstorm (1933), Sunrise (1936) and The Wilderness (1937) and Peking Man (1940) are his most important dramatic works.
7. Zhang Ailing (张爱玲)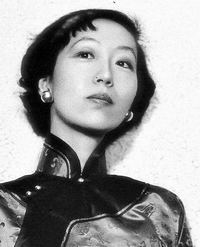 Zhang Ailing (1920—1995) was an influential female modern Chinese writer. She is good at writing sad, bitter love stories and expresses her unique attitude towards life in the novels. Her most famous works include Lust, Caution  and Love in a Fallen City , The Golden Cangue and Written on Water.
8. Zhang Henshui (张恨水)
Zhang Henshui (1895 – 1967) was a highly prolific Chinese novelist. During his 50 years writing career, he created more than a hundred popular novels, most of which are long chapter novels, It is estimated that Zhang wrote a total of some 20 million Chinese characters. His best works include History of Chunming, A Family of Distinction, Tears and Laughter and Eighty-One Dreams.
9. Ba Jin (巴金)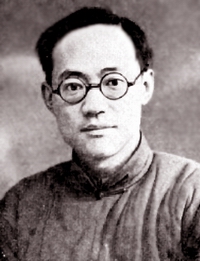 Ba Jin (1904-2005) is a litterateur and translator. He is regarded as one of most widely read Chinese writers in the 20th century. His most influential work is his trilogy Home, Spring and Autumn, which reflects the brutality of Chinese feudal family life.
10. Qian Zhongshu (钱钟书)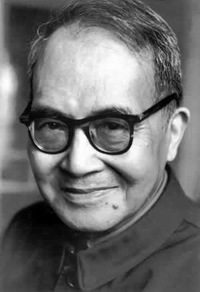 Qian Zhongshu (1910 – 1998) was a Chinese scholar and writer. He is equalled by no one in erudition and scholarly achievements in the 20th century. His most well-known work is his satiric novel Fortress Besieged . He also made great contribution in digitizing Chinese in his later years.