Top 10 Famous Chinese Athletes in the World
Xu Haifeng won the first gold medal for China in the 1984 Los Angeles Olympics. Since then Chinese athletes have won their fame in the world in many athletic events. Here is a list of the top 10 most famous Chinese athletes including NBA player Yao Ming, tennis player Li Na, badminton player Lin Dan and so on.
1. Yaoming 姚明- Baskeball player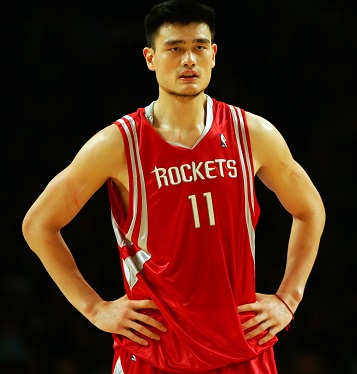 Yao Ming is one of China's best-known athletes in the world. He was born in Shanghai on September 12, 1980. Yao first played for the Shanghai Sharks and then on their senior team of CBA. From 2002-2011 he played for the Houston Rockets of NBA. Yao was selected to the NBA All-Star Game eight times, and was named to the All-NBA Team five consecutive times. Now he stepped out of the NBA due to a series of foot and ankle injuries. Now he is the boss of Shanghai Sharks basketball team and spends more time on charity.
2. Gao Ming 高敏 – Diver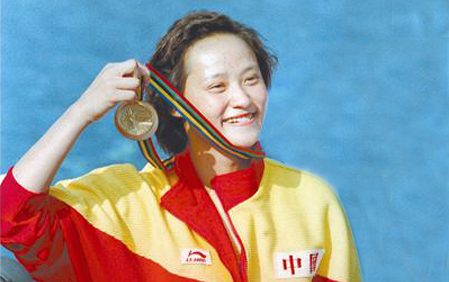 Gao Min is a famous female Chinese diver in the 20th century. She was born on September 7, 1970 in Sichuan. Gao rose to worldwide fame  at 16 when she gained the women's springboard championship in the 5th World Swimming Championships. Gao won more than 70 gold medals in his career and he is also the two times gold medalist in the springboard events of the 1988 and 1992 Olympic Games.
3. Liu Xiang 刘翔 – 110 meter hurdler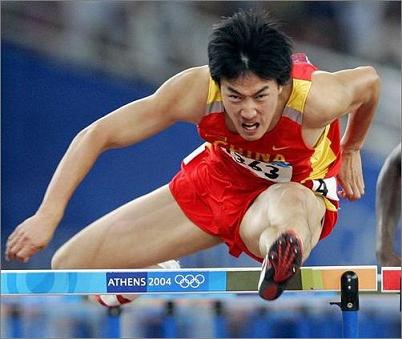 Liu Xiang is a famous Chinese 110 meter hurdler. He won the gold medal in 2004 the Athens Olympic Games. He is the first male athlete to gain the grand slam of "triple crown" – World Record Holder, World Champion and Olympic Champion – in the history of 110 meter hurdler.
4. Lining 李宁 – Gymnast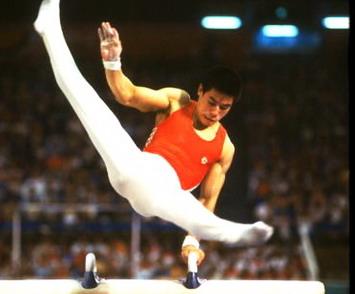 Li Ning was born on March 10, 1963 in Guangxi province. He was a well-known Chinese gymnast and now is a famous entrepreneur. Dubbed the "Prince of gymnastics", Li is most famous for winning 6 medals at the 1984 Summer Olympics. Now his own brand Li-Ning is a well-known sports brand selling footwear and sporting apparel in China.
5. Zhuang Zedong 庄则栋 – Table tennis player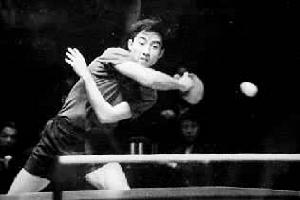 Zhuang Zedong (1940 –2013) was a well-known Chinese table tennis player. He was a three-time world table tennis champion and winners at numerous other table tennis events. In 1971, he became one of two central figures (another one is Glenn Cowan, an American table tennis player) in the "ping-pong diplomacy" that brought China and America together after two decades of stand-off since 1949.
6. Lin Dan 林丹 – Badminton player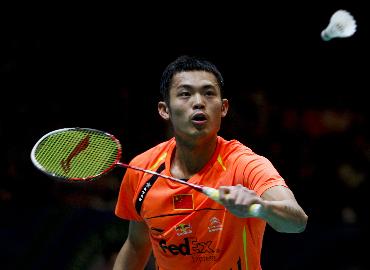 Lin Dan, born on October 14, 1983 in Fujian province, is a world-famous Chinese badminton player. He is regarded as the greatest badminton player ever. He is the first men's singles player to retain the Olympic gold medal in 2008 and 2012 Olympic Games. He is also the four-time world champion, and five-time All England champion.
7. Li Na 李娜 – Tennis player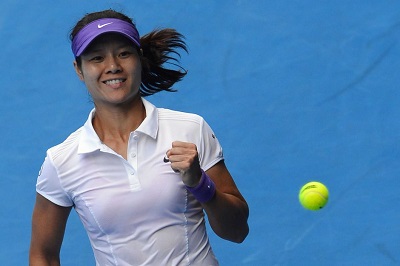 Li Na, born on February 26, 1982, is a famous Chinese professional tennis player. She is the first player from Asia to win a Grand Slam in singles and also the world's highest-ranked singles player from Asia. Li won the 2011 French Open singles title and the 2014 Australian Open final.
8. The China Women's National Volleyball Team 中国女排  –  Volleyball team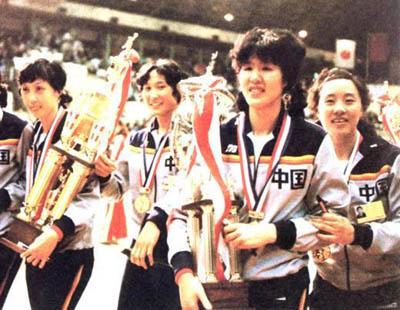 The China Women's National Volleyball Team is one of the leading teams in women's international volleyball sports. The team took five consecutive world titles in the 1980s and won two times Olympic title in at L.A.'s 1984 Summer Olympics and the 2004 Athens Olympics.
9. Xu Haifeng 许海峰 – Pistol shooter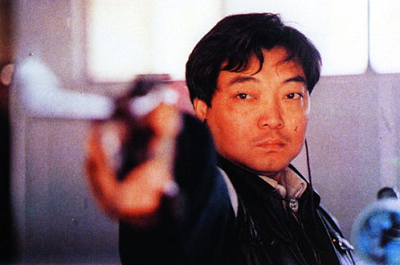 Xu Haifeng was born on August 10, 1957 in Zhangzhou, Fujian province. He is a male Chinese pistol shooter; Xu won the first gold medal for China at the 1984 Los Angeles Olympics, becoming the first person to win a gold medal for China in the Olympic Games. After retiring in 1995, he became a coach for the Chinese National Shooting Team.
10. Zhuang Yong 庄泳 – Freestyle swimmer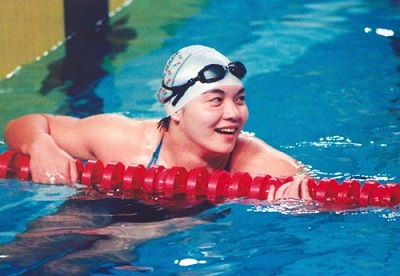 Zhuang Yong was born August 10, 1972 in Shanghai. He is a famous Chinese freestyle swimmer. He won gold medal in the 100 m freestyle at the 1992 Summer Olympics in Barcelona, Spain. It was China's first gold medal in swimming.