Top 10 Classic Songs at CCTV New Year's Gala
The CCTV New Year's Gala is broadcast on the eve of Chinese New Year. The first CCTV New Year's Gala was held in 1983, The gala invites all the best artists to perform in Beijing, it has become an anuual "feast" for Chinese people all over the world. Many songs at the gala have become classics and very popular around the Chinese world. Here is my picks of the top 10 most popular classics at the gala.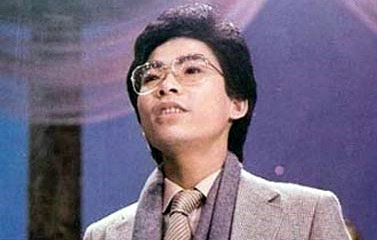 #10. 《我的中国心》(1984)
My Chinese Heart is a patriotic song sung by Zhang Mingmin in 1984 CCTV New Year`s Gala. The song is very popular among overseas Chinese.
#9.《冬天里的一把火》(1987)
Fei Xiang (or Kris Phillips) is a pop singer from Taiwan, and his rise to fame on mainland China came almost instantaneously from his performance on the 1987 CCTV New Year's Gala. The two songs he performed on the Gala, Winter Fire and Clouds of My Homeland became two smash hits.
#8.《思念》(1988)
The song Missing You was sung by Mao Amin in 1988 for the Chinese New Year TV Celebration, which was met with enthusiastic applause, making both song and singer extremely popular in Mainland China.
#7.《爱的奉献》(1989)
In 1989 CCTV's Chinese New Year's Eve Show, Wei Wei`s song Dedication of Love became a national hit, and Wei Wei was crowned "The Icon of Love" by the media.
#6.《涛声依旧》(1993)
The Sound Of Billows (or The Wave Still As Past) was sung by Mao Ning at 1993 CCTV New Year's Gala. The song made him extreamely well-known around the coutry. His other famous songs include Annie In Heart, Wait You In Old Place, Late Autumn, etc.
5. 《今儿个高兴》(1995)
The song Happy Today was sung by Xie Xiaodong at 1995 CCTV New Year Gala, The tongue-twisting R & B style, rapid lyrics, singing and dancing performances, made it become one of his most popular representative works.
#4.《走进新时代》(1998)
Walk Into The New Era was sung by famous Chinese folk singer Zhang Ye. It is a red song to praise the country`s third generation leaders, the whole song is full of Chinese style patriotic spirit.
#3.《相约98》(1998)
Let's Meet in 1998 is a duet of "Hong Kong Diva" Faye and "Mainland Diva" Na Ying at the 1998 CCTV Spring Festival Gala show. The song became an instant hit and the most played song in Mainland China that year.
#2.《常回家看看》(1999)
The song Often Go To Visit Home was sung by Chen Hong and other singers at 1999 Chinese New Year Gala. It is a very simple song to remind you that there is a place, where you grew up, where your parents are still there, waiting for you to arrive.
#1.《难忘今宵》(1984-2013)
The song Unforgettable Night was first sung by Li Guyi at 1984 Spring Festival Gala as a closing song. And from then the song has become a regular at the Gala (except for 1987 1988 1989 and 2012).