Top 10 China cities for vacation
What are the best cities for vacations in China? You may name first tier cities like Beijing, Shanghai and Guangzhou. However, actually none of them is included in this top 10 list. All these cities are second or third tier cities where you may enjoy a leisure life with slow pace.
1. Qingdao 青岛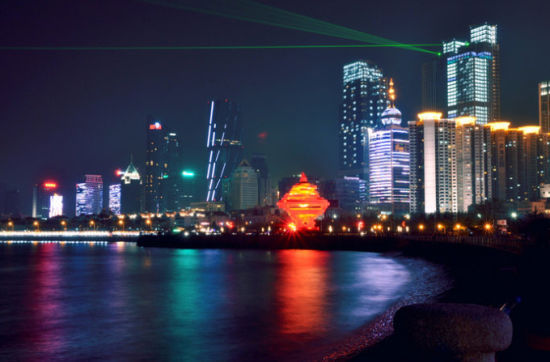 Qingdao or Tsingdao, is a coast city in China`s east Shandong Province, about 550km southeast of Beijing. Qingdao attracts visitors with its location by the blue sea, the green mountains, the European flavor from the architecture and the abundant sports facilities.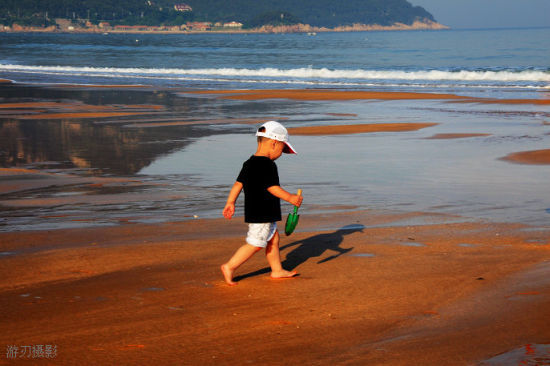 Qingdao is rich in seafood, including fish, prawns,shellfish and sea weed as well as local foods from other areas.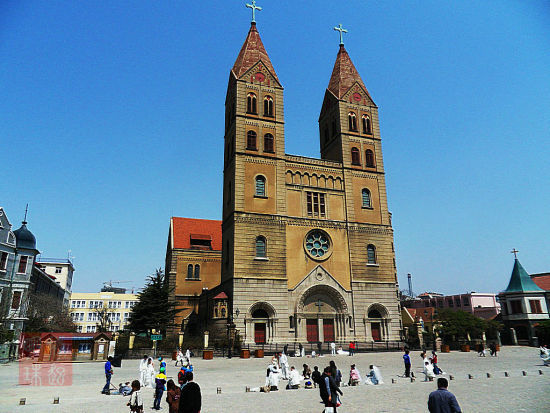 There is a large Korean community in Qingdao. There is also a place named Korean City where you can find many Korean products.  Qingdao is home to China's most famous beer festival. Every summer Qingdao hosts the largest beer festival in Asia.
2.Hangzhou 杭州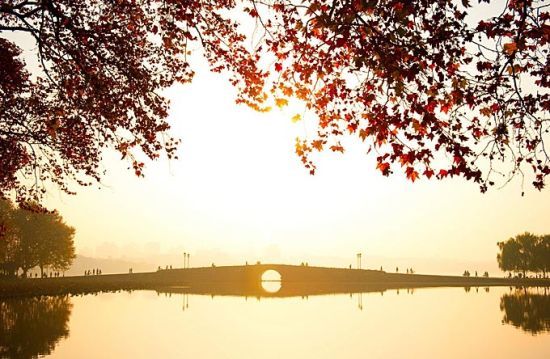 Hangzhou is a beautiful and leisure city in China`s Zhejiang Province, 180 kilometres southwest of Shanghai. Hangzhou is famous due to its beauty of four seasons scenery and leisure life pace.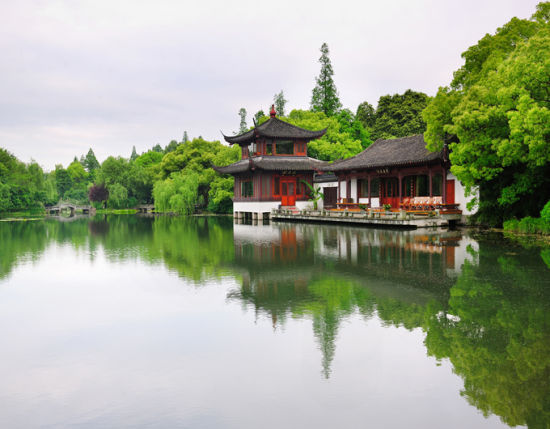 The Chinese saying goes that "Above is Heaven, Below are Suzhou and Hangzhou". Hangzhou is known as one of the most beautiful cities in China. The picturesque West Lake is Hangzhou's most popular place. There are also many other spots worth visiting, such as Lingyin Temple, Qiantang River Tide, Hupao Spring, and the Six Harmonies Pagoda.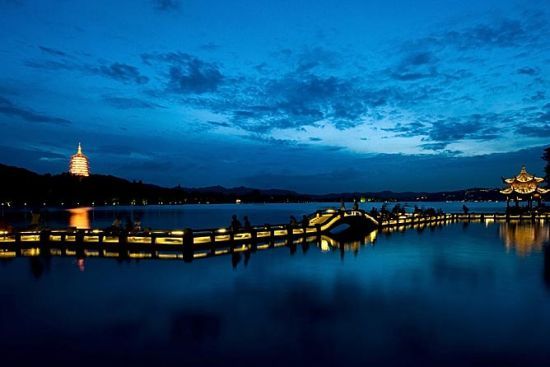 Hangzhou was once the capital of the Southern Song Dynasty (1127-1279). It enjoys the reputation of "paradise on earth" and "city of silk". Hangzhou is also home to diversified food. Local specialties include West Lake Fish in Sweet and Sour Sauce, Dongpo Pork Jiaohua Chicken and so on. As for shopping, you may find local specialties as Hangzhou Silk, Dragon Well (Longjing) Tea, Hangzhou Embroidery and so many featured products.
3. Chengdu 成都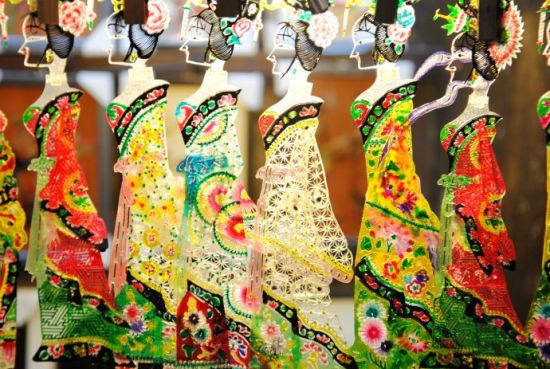 Locates in Sichuan Province of China, Chengdu is famous for the following things; Giant Panda, beautiful smooth-skinned girls, delicious food, Sichuan Cuisine, Mahjong, Sichuan Opera, Jiuzhaigou Valley… you will find so many interesting things in the city.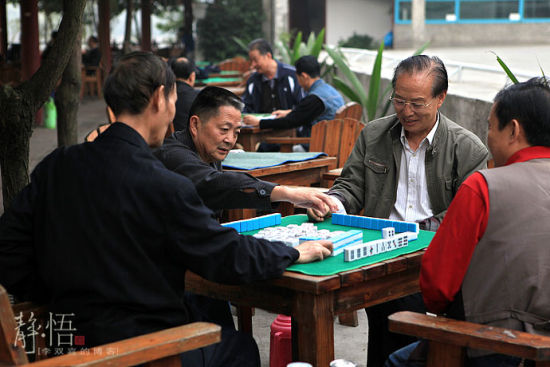 Chengdu is famous for its ease and comfortable lifestyle. An article by the Los Angeles Times describes Chengdu as "China's party city" for the residents' pursuit of enjoyment of life. Many Chengdu people's major entertainment is playing mahjong with a few friends in the weekday's night or weekends. And when family members gather together during the festivals, mahjong is the most popular entertainment for all of them.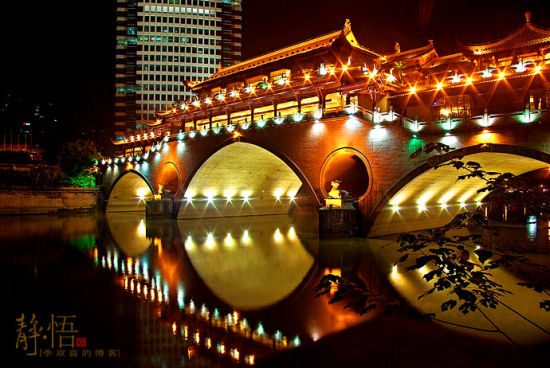 Tea houses in Chengdu are just like the bars in London and cafes in Paris, and Chengdu people spend much of their time in the tea house with friends.
4. Yantai 烟台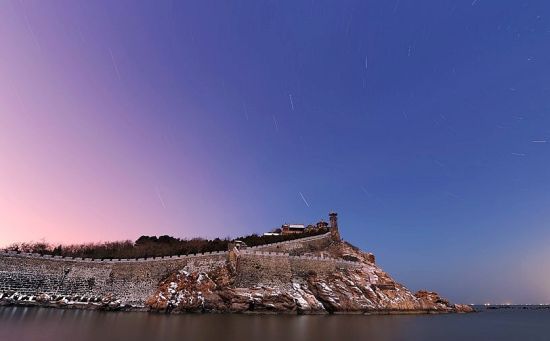 Located on the Shandong Peninsula, Yantai is a beautiful coastal city. Beaches, clean clear waters, great local wines, and rich history, all these things can be found in Yantai.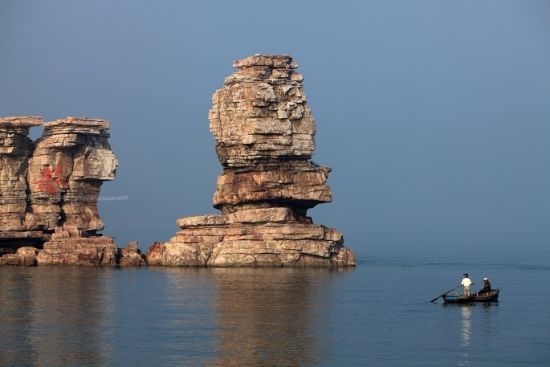 Yantai is an excellent spot to unwind for a few days – visit the remains of the city's colonial past, soak up the sun at the beach, explore Penglai Pavilion near the sea, enjoy the city's plentiful seafood, and get out and see the beautiful sights of Shangdong surrounding Yantai.
5. Ningbo 宁波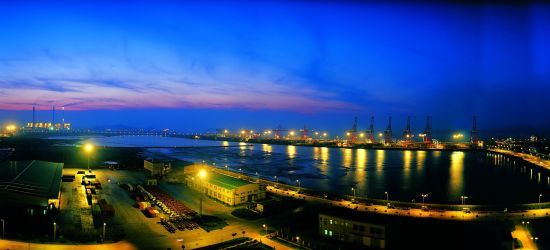 Close to East China Sea, Ningbo is a beautiful coastal city and important port in Zhejiang Province. Ningbo represents the birthplace of Hemudu Culture over 7000 years ago. Dozens of Buddhist temples can be found everywhere in Ningbo. Among them the most famous are Tiantong Temple and Baoguo Temple.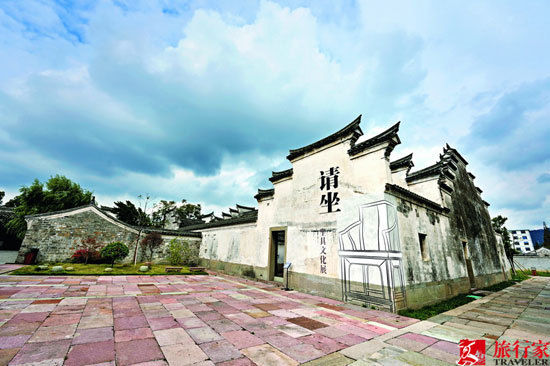 The famous attractions in Ningbo Mountain putuoshan is one of china's four sacred buddhist mountains. Dongqian Lake, the West Lake and the Tai Lake are perfect for year-round visits. There are other attractions such as Tianyi Pavilion and Yandang Mountain worth your visit.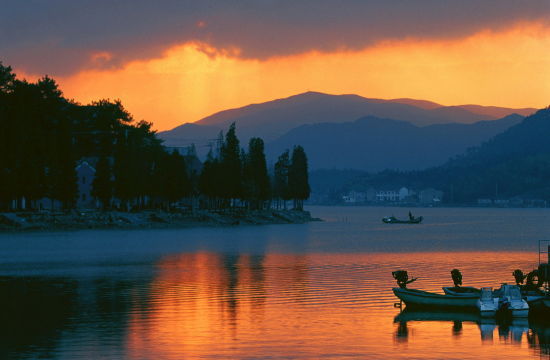 Ningbo is famous for its seafood. The dishes are usually tender, fresh and tasty.
6. Qinhuangdao 秦皇岛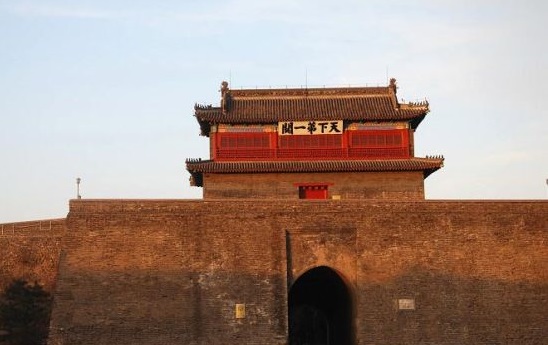 Qinhuangdao is a beautiful coastal city in Hebei Province. The city is known for its frost-free port, the famous Great Wall fortress Shanhaiguan and summer resort, Beidaihe.

You may visit the Great Wall, relax on the beach, visit historical places, go bird-watching, or visit celebrity villas.
7. Xiamen 厦门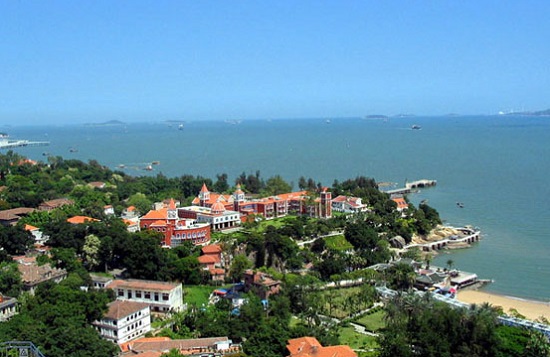 Xiamen a famous coastal city in southeast Fujian Province. It is considered as China's most romantic leisure city. Xiamen has a subtropical oceanic climate. Exotic flowers and herbs bloom all year round, and the city remains as warm as spring.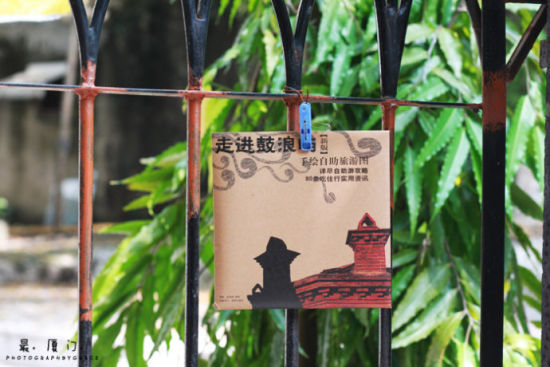 Ximane is famous for its beautiful Gulangyu Island whioch is an extremely beautiful island, nicknamed the "garden on the sea." Xiamen's Botanical Garden and Buddhist South Putuo Temple are also worth a visit.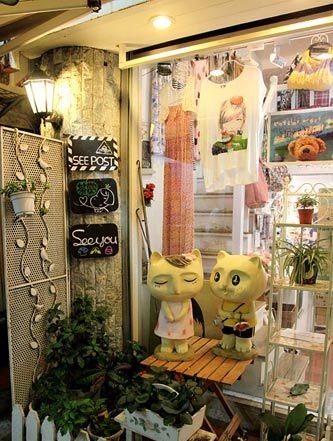 With stylish bars, golf clubs, shopping zones, vacation villages, tasty cuisine and luxurious accommodation, Xiamen cannot be brushed off as inferior to any first-tier city in China. Visitor can also bathe in a hot spring, play golf, listen to a concert at Gulangyu Island or watch a Min Nan local performance.
8. Huangshan 黄山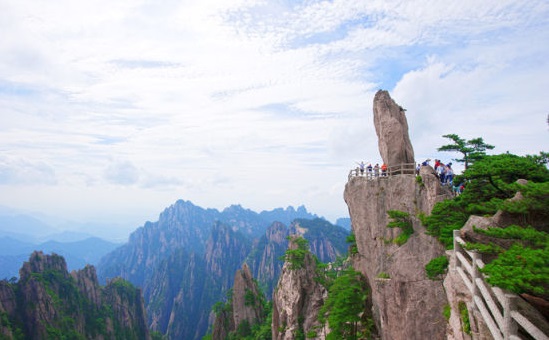 Perched in the south of Anhui Province, Huangshan city is blessed with time-honored history, breathtaking scenery and profound culture, which makes it a great getaway for travel-addicts domestic and abroad.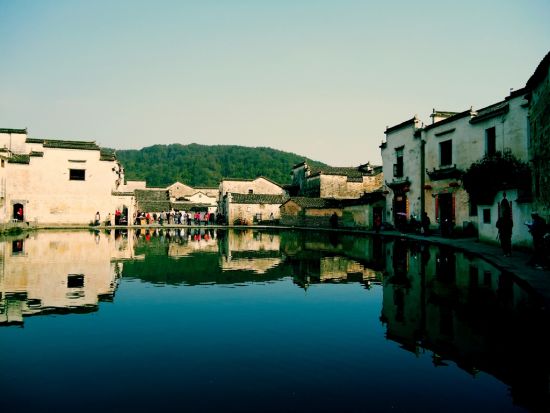 Huangshan city has rich tourism resources. It has the world double heritage site Yellow Mountain, the world cultural heritage sites Xidi Village and Hongcun Village.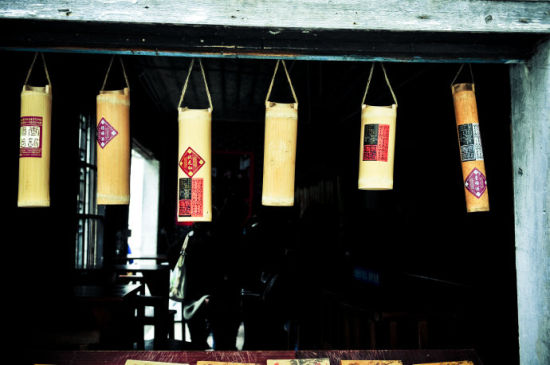 Huangshan food is just the representative of Anhui Cuisine, which is one of the Eight Cuisines in China. As for shopping, Huangshan Maofeng Tea, ink and inkstone are what can not be missed.
9. Lijiang 丽江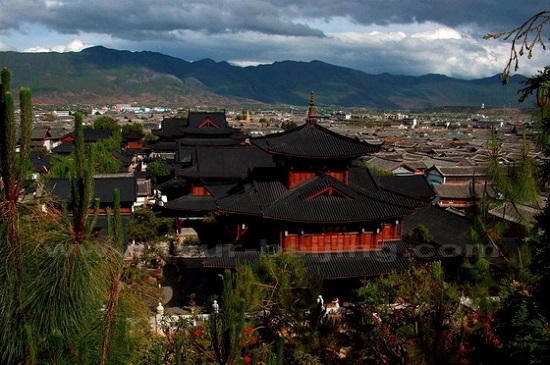 Located in southwest China`s Yunnan Province, Lijiang is among one of most famous old towns in China.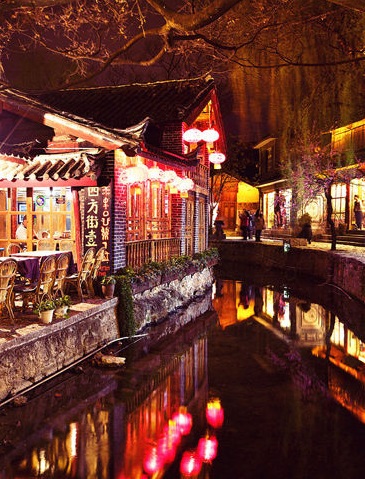 The picturesque Lijiang is abundant in tourist resources. Jade Dragon Snow Mountain, First Bend of the Yangtze River, Buddhism and Dongba culture, all these are highlights of Lijiang.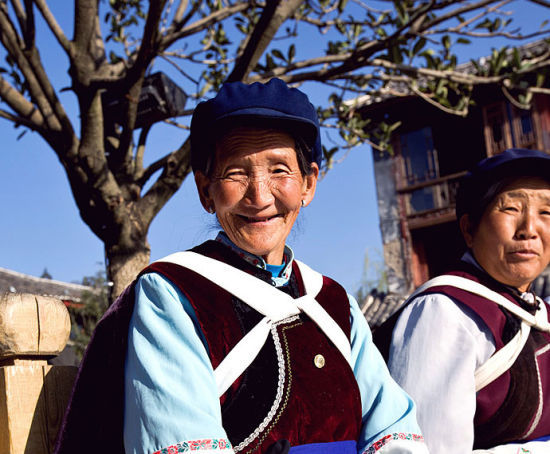 Lijiang is a city with harmony between men and nature and longed by people yearning for leisure.The magical Naxi Ancient Music is seen as a "living fossil of Chinese music" and lures numerous travelers every year.
10 Wuhu 芜湖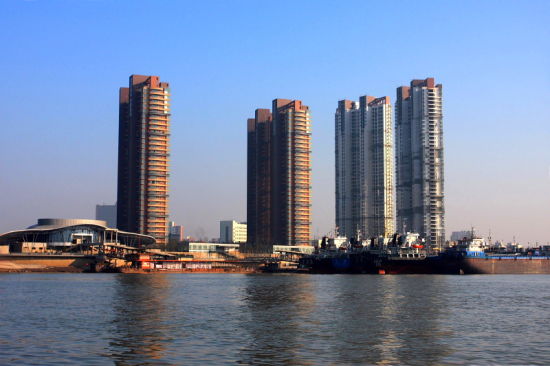 Wuhu City is located in the southeast of Anhui Province, on the south bank of the lower reaches of the Yangtze River.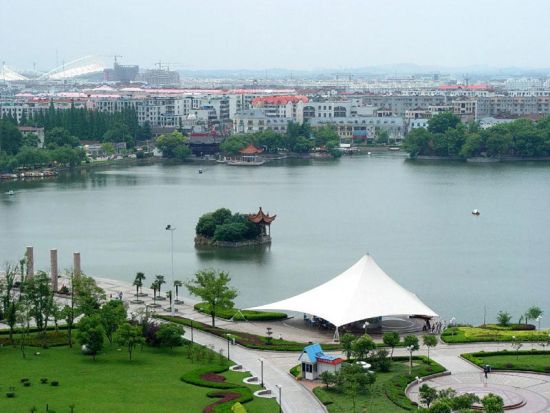 The predominant geographical feature of the area is alluvial plain, and due to its plentiful supply of water Wuhu has always been considered a production center for both fish and rice.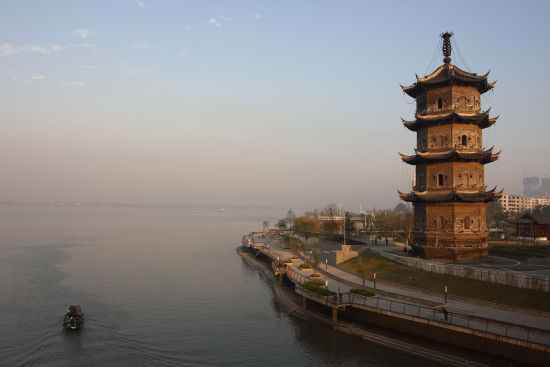 The famous attractions include Zheshan Park, Tianmenshan Mountain, Jinghu Park, Ma Renqi Mountain.