Top 10 Chinese Writers Selected by Readers
My former article lists the top 10 most famous writers in China according to their influence. However many readers may have a different list. Below is the top 10 Chinese writers selected by readers. It's worth noting that four of them are from Taiwan and Hong Kong, showing that Hong Kong and Taiwan culture had a far-reaching influence on China.
1. Lu Xun (鲁迅)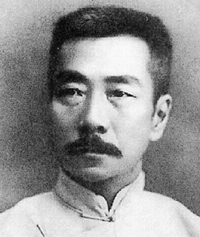 Lu Xun (1881-1936) is generally considered as one of the most prominent and influential writers in modern times. His work promoted significant change through critique of old-fashioned cultural values and repressive social practices. His famous works include short stories of Diary of a Madman
and The True Story of Ah Q
, Kong Yiji and some miscellaneous essays.
2. Jin Yong (金庸)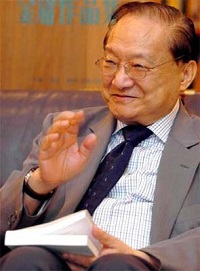 Jin Yong,also Louis Cha Leung-yung in English was born in Haining City in 1924. He is the most well-known modern Chinese wuxia (martial arts) novelist. His fiction enjoys great popularity in Chinese-speaking world. With more than 100 million copies of his books sold worldwide, Louis Cha is the best-selling Chinese author alive. His major works include "The Legend of the Condor Heroes", "The Return of the Condor Heroes", "The Heaven Sword and Dragon Saber" and "Demi-Gods and Semi-Devils".
3. Chiung Yao (琼瑶)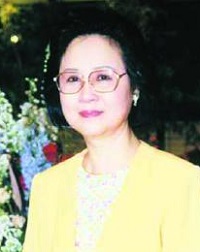 Chiung Yao or Qing Yao, born in 1938, is a well-liked romance writer in Taiwan. Many of her works have been made into films and TV dramas. Huan Zhu Ge Ge is the best-known and popular of her recent novels.His most popular books include "Romance in the Rain",  "Outside the Window" and "Princess Pearl".
4. Ba Jin (巴金)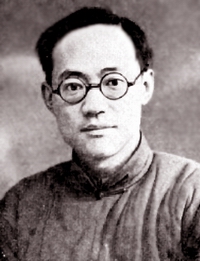 Ba Jin (1904 – —2005) is one of China's most prominent modern writers. He wrote numerous short stories, children's books and other articles and more than ten novels. His most famous works are The "Love" Trilogy including "Fog", "Rain", and "Lightning"  and The "Torrents" Trilogy including "The Family", "Spring" and "Autumn" .
5. Bing Xin (冰心)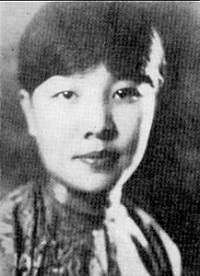 Bing Xin (1900 – 1999) is one of the most productive and prestigious Chinese writers during the 20th Century. Her literature acheivement is comparable to male literary giants of her time. Many of her works were written for young readers. Her most famous work is "To Young Readers".
6. Lao She (老舍)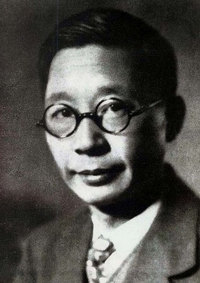 Lao She (1899-1966) is one of the most beloved modern Chinese writers, he was well-known for his humor and sympathy with the poor and disadvantaged in his works. His most famous work is novel Rickshaw Boy (Camel Xiangzi)
. He received the title of  "People's Artist" by Peking City Government. However it is very sad that he was falsely persecuted and finally committed suicide during the Cultural Revolution.
7. Jia Pingwa (贾平凹)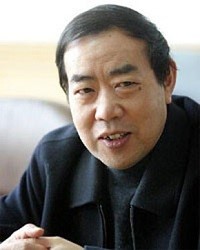 Jia Pingwa (Born in 1952) is a famous Chinese novelist and short story writer. His popular novels includes "Shang State",  "White Night" and "Deserted City". His 1993 novel "Deserted City" was banned for its explicit sexual content and was re-released 17 years later. His famous novel "Shaanxi Opera" helped him win the Mao Dun Literature Prize.
8. Gu Long (古龙)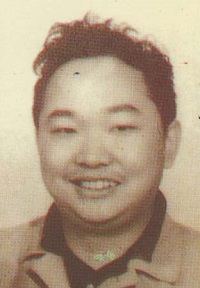 Gu Long (1938 – 1985) was a Chinese novelist. He is best known for writing wuxia novels including "Juedai Shuangjiao", "Xiaoli Feidao Series", "Chu Liuxiang Series", "Lu Xiaofeng Series" and "Xiao Shiyilang". Many of his works have been adapted into films and television seriess. He is often considered the most prominent wuxia novelist just after Jin Yong.
9. San Mao (三毛)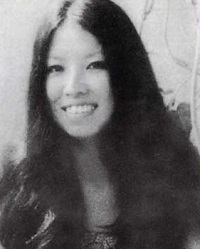 Sanmao (1943 –1991) was a Taiwanese writer. Sanmao's books deal mainly with her own experiences studying and living abroad. From 1976 to the time of her death in 1991, Sanmao published more than 20 books. Her works such as  "The Stories of the Sahara" were extremely well received not only in Taiwan but also in mainland China even today.
10. Wang Shuo (王朔)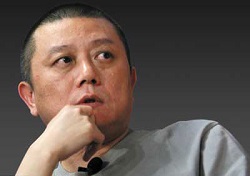 Wang Shuo (Born in 1958) is a famous modern Chinese writer. He has written more than 20 novels, television series and movies.  His hooligan style of writing makes many critics call him "spiritual pollutant". His main works include "Please Don't Call Me Human"
, "Playing for Thrills"
, "Could be Beautiful", "Get a Kick" and "Die and Wild Beast".